Bangladesh's key role in combatting climate change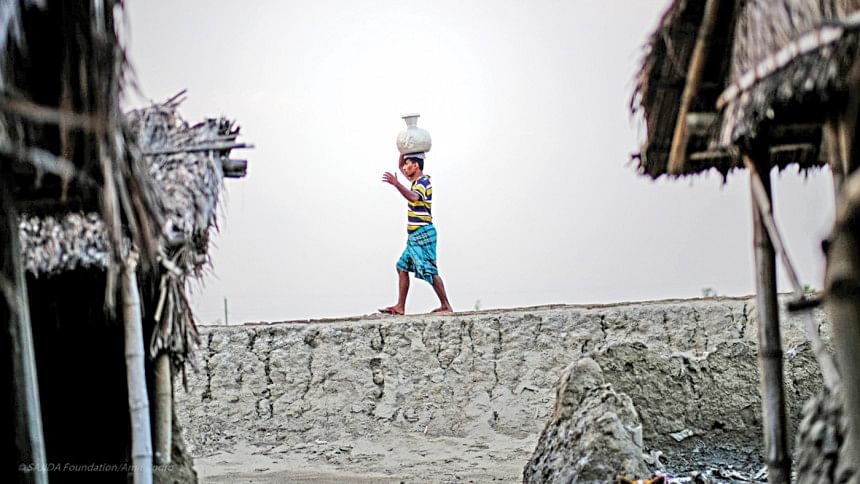 As we enter the third year of this decade, we have only seven more years until 2030 to tackle the major global problems of climate change and the Sustainable Development Goals (SDGs). Unfortunately, the world is not on track to meet the targets it has set for itself, so we need to work doubly hard to achieve them in less than seven years as failure to do so will mean significant losses and damages for people in all countries, both poor as well as rich.
The year 2022 has proven to be a very important milestone year as far as climate change is concerned, as the Intergovernmental Panel on Climate Change (IPCC) in its 6th Assessment Report made it very clear that human induced climate change due to over one-degree centigrade rise in global temperature is now unequivocally causing adverse impacts which, in turn, are causing losses and damages in all countries. Thus, humanity has now entered the era of "loss and damage" from human induced climate change and no country is adequately prepared to address the consequences.
However, the good news is that at the 27th Conference of Parties (COP27) of the United Nations Framework Convention on Climate Change (UNFCCC) held in November 2022 in Egypt, all countries agreed unanimously to create a new fund to address loss and damage from human induced climate change. This was a major victory for the vulnerable developing countries, including Bangladesh, who had been advocating for this for many years without success.
The principal reason why all the countries, including the rich ones who have opposed the idea up to now, was the stark reality of visible impacts around the world such as the devastating floods in Pakistan last year. This was thus a major positive outcome of global diplomacy, although much remains to be agreed on in terms of setting up the fund, getting it up and running, which we hope to achieve at COP28 in November 2023 in Dubai.
At the national level in Bangladesh, we also had several major achievements in terms of planning as well as action. On the mitigation front, we adopted the Nationally Determined Contributions (NDC) and on the adaptation front, the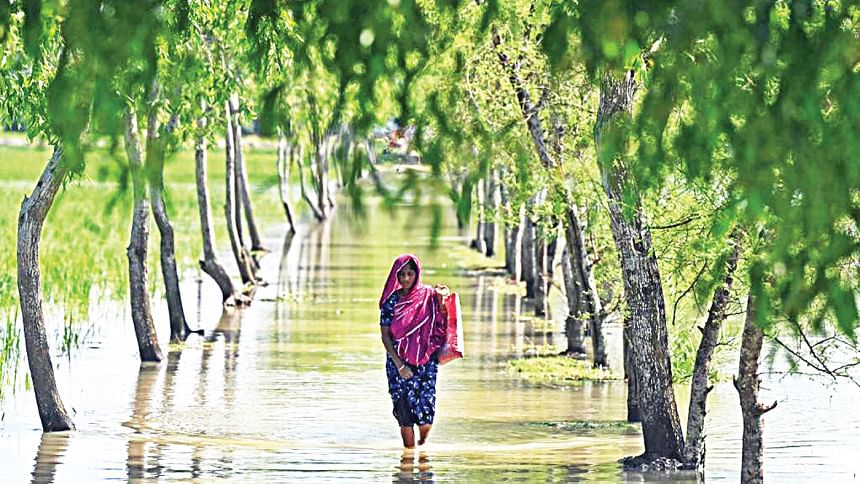 National Adaptation Plan (NAP) as well as the Mujib Climate Prosperity Plan (MCPP), all of which have excellent ideas and proposed activities to tackle the climate change issues in Bangladesh.
The challenge, as always, remains in the implementation. Thus, the responsibility for implementing these excellent plans rests not only on the government of Bangladesh, but on all of us, as we need to develop a whole-of-society approach to tackling climate change along with all our other development needs in an integrated manner.
One of the great lessons that the Covid-19 pandemic and the global crisis that it unleashed taught us is that no country can tackle a global crises like climate change alone, and that sectoral silos such as health, agriculture, or even finance need to be broken down into multi-sectoral approach to tackle the nexus of all 17 SDGs in each and every country going forward.
As it happens, Bangladesh is well placed to achieve this goal of a whole-of-society approach to tackle all our different but related problems in a multi-sectoral manner, but it will need much stronger political will from the top as well as active engagement of all citizens from the bottom.
I will conclude with a few examples on how to tackle climate change in Bangladesh, which can make us a global leader in the years to come to enable the world to reach our climate change goals by 2030.
The first arena is on implementing our National Adaptation Plans (NAP) and particularly focusing on Locally Led Adaptation (LLA) for which Bangladesh has been recognised by the Global Center on Adaptation (GCA) as their Global Hub on LLA. This will require much greater collaboration between government ministries and agencies with both large as well as smaller NGOs who have been working around the country. This can certainly be achieved with better sharing of knowledge and experience and we can also share our strategies and actions with other countries through South-South collaboration and even with developed countries through South-North collaboration.
The second arena that is now just emerging but will rapidly become a much higher priority in all countries is in addressing the losses and damages that will inevitably be caused by the adverse impacts of human-induced climate change going forward. Here, again, Bangladesh has an opportunity to be a global leader by setting up our own National Mechanism on Loss and Damage (NMLD), to find our own local solutions to this problem through a whole-of-society approach, and building on our past experience and achievements in disaster management.
Finally, as we enter a new era where climate change impacts are being felt around the world, Bangladesh needs to step up its role as a global player as well as tackle the problem at national and local scales. Thus, the year 2023 has the potential to bring a new global approach rather than only a national approach to tackling climate change, particularly on LLA, and also on loss and damage. This will need to be developed as a new part of our global diplomacy by our diplomats, businesses, NGOs, and researchers. If we can do this, then we will be able to help the entire world reach the climate change goals as well as SDG goals by 2030.