ANNIVERSARY SUPPLEMENTS 2021
Catching up with Forbes 30 under 30 Honourees from Bangladesh
According to UNFPA, nearly 220 million people in Bangladesh are the youth, which makes up 20 percent of the country's total current population. Over the years, several successful young changemakers were featured in Forbes' 30 under 30 Asia list for their outstanding contributions in their respective fields. They are a source of inspiration and hope for Bangladesh. On The Daily Star's 30th anniversary, we caught up with these youth icons, to learn about their current activities, future plans and most importantly, their views on the thriving young population.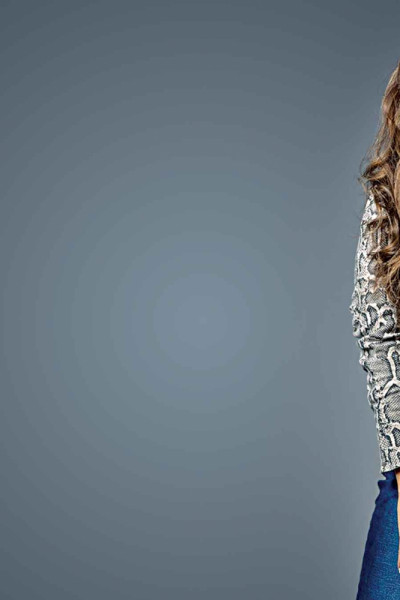 Raba Khan
Entertainer
Raba Khan was featured in the Forbes 30 under 30 Asia list, under the category, Media, Marketing & Advertising in 2020. Mostly known for her satirical videos, she is the youngest person from Bangladesh to be recognised by Forbes. As a testimony to her influence, UNICEF selected Raba as a Youth Ambassador to advocate for children's rights in November 2018.
Apart from being busy with producing engaging content for her audience, her own personal projects and brand involvements, Raba is busy with her responsibilities as a Youth Ambassador for UNICEF. She plans to focus more on her projects with children in the upcoming years.
"The stand-up comedy scene in Bangladesh has been changing positively, starting from audience acceptance to brand involvement, and the sustainability of stand-up comedy has increased tremendously," shares Raba. "People now understand that there are more options to choose from, than just being doctors or engineers. Stand-up comedy is no longer just a hobby or a part time activity, it is a potential long-term career option."
"You have to start now as the competition will always continue to grow," says Raba, advising young, aspiring comedians. "You don't need any high branded technical gadgets. You just need a phone to start your projects. The most important factor is to never follow someone else, and to just be yourself in this profession."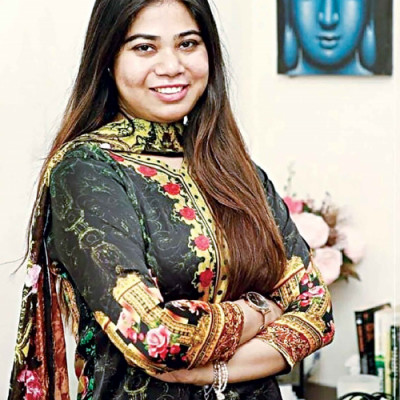 Esrat Karim Eve
Founder, AMAL Foundation
Esrat Karim was featured in the Forbes 30 under 30 Asia list under the category, Social Entrepreneurs for founding the non-profit organisation AMAL Foundation, in 2020. The foundation, working with more than 52,000 villages across the country, has made a significant impact over the years.
AMAL Foundation focuses on four primary aspects: Education, Health, Empowerment, and Emergency Crisis. "We want to expand our projects on Education & Health, primarily in the 'chor' areas of the country," shares Esrat. "We aim to develop research activities in the field of development and plan to collaborate with different institutions to be recognised internationally."
During the ongoing pandemic, AMAL Foundation helped in distributing food packages, winter clothes, provided care for stray animals, supported short term investments, and partnered up with different organisations across the country. "Our plan is to double the number of beneficiaries, implement more projects, bring in new partners, and collaborate with more grassroot-level organisations," shares Esrat about AMAL Foundation's future plan.
Esrat believes the prospects of social business increased tremendously over the years. "It is a golden era for the youth, they know more about social business now than before. They are learning more about this sector and they are successfully implementing their ideas," shares a hopeful Esrat.
"We are facing something we haven't faced in the last hundred years. So, the youth should consider how they can cope up with changing times, what innovation they should focus on and how to sustain their social businesses," Esrat says, urging young entrepreneurs to face the challenges of the pandemic.
Hussain Elius
Co-founder, Pathao
Hussain Elius, one of the co-founders of Pathao, was featured in Forbes 30 under 30 Asia list under the category of Consumer Technology, in 2019. Pathao, the leading ride-sharing, on-demand logistics and food delivery platform in Bangladesh, has been the most popular ride sharing app of recent times.
"We are building our delivery infrastructure, food delivery business, e-commerce business, increasing partnerships and we are focusing on geographical expansion of Pathao in other cities," shares Hussain about Pathao's future plans.
According to Hussain Elius, every crisis presents an opportunity and entrepreneurs have to be smart to realise these opportunities to strive in the post- pandemic world. "We learned new things, realised new perspectives during this crisis and now, the entrepreneurs must utilise these learnings to understand and serve the changing markets," he says.
He further shares his views on how the cultural, social and structural problems in Bangladesh are not favourable for entrepreneurs. "Environment for developing entrepreneurship is difficult in our country. However, difficulties can also present new opportunities as low participation amounts to a lower rate of competition," expresses Hussain Hussain believes aspiring entrepreneurs in Bangladesh need to have more willpower to get started. They require more perseverance and also yield more reward for their hard work. "Many young people start planning their businesses but eventually fail to start," states Hussain. "The business plan does not need to be perfect, it needs to be built step by step. Building up a business is hard work and it takes time. Young entrepreneurs should start with anything they have, even if they have to start small."
Morshed Abdulla Al
Cartoonist, Morshed Mishu's Illustration
Morshed Abdulla Al, known by his pen name, Morshed Mishu, was featured in the Forbes 30 under 30 Asia list under the category, Media, Marketing & Advertising in 2019, for his creative contributions as a cartoonist. At the beginning of 2018, Mishu began transforming tragic and shocking images from wars into joyful art, hoping to show how beautiful the world would be without violence or war. His series, named 'Global Happiness Challenge' project, went viral after that. Working as a professional artist since 2012, Mishu is currently the assistant editor at Unmad, and the founder of Morshed Mishu's Illustration.
When the nationwide shutdown began in Bangladesh, Mishu started working with different organisations on COVID-19 awareness campaigns through cartoons and artworks. Currently, he is working with a content creation startup, along with developing a personal project.
When asked about his plans regarding the future, Mishu shares that he is not much of a planner. "I am not certain about what I will do tomorrow, let alone next month," smiles Mishu. "Whatever comes to my mind, I start working on it and I never implement the practice of planning ahead in my life."
According to Mishu, the new generation of cartoonists in Bangladesh have a bright future ahead, with their engaging and creative personalities. "Young cartoonists of today are very smart and intelligent. They easily figure out how to develop their skills and be better," shares Mishu.
Previously, it was not easy to connect with senior cartoonists or artists and there remained a gap between the seniors and juniors. "Nowadays, connecting with seniors in the field is much easier and young cartoonists spontaneously approach their predecessors to showcase their works," he says. "Young cartoonists are constantly improving and succeeding in surpassing their seniors in this field," Mishu adds.
Ayman Sadiq
Founder, 10 Minute School
In 2018, Ayman Sadiq was featured in the Forbes 30 under 30 Asia list under the category, Social Entrepreneurs. He is the founder of the largest online school in Bangladesh, 10 Minute School.
During the ongoing pandemic, online activities have increased globally as educational institutes are conducting their classes virtually. 10 Minute School has contributed significantly to this change. Every day, the school is taking classes of 25 lakh students across the country, through their app and website.
"We recently launched new courses such as Spoken English, Admission and BCS preparation courses among others," shares Ayman. "We plan to launch online coaching and subscriptions for SSC and HSC examinees from March this year."
"I plan to invest more on my health and mind from now on," shares Ayman, speaking about his personal goals for the future. "I started reading books again recently and it has greatly improved my peace of mind."
Ayman believes there is a big gap in communication among the youth today. Last year, he launched a book on communication hacks and currently, he is developing a full-fledged, comprehensive course on communication, with an aim to bridge this gap.
According to him, opportunities for young people have increased in all aspects, as knowledge is now available anywhere and everywhere. "Anything you want to learn can easily be found on the internet and you can even access Ivy League schools' courses online," expresses Ayman. "With valuable knowledge and information available in the world, anyone can leverage on it and learn new things." Ayman's one advice for the youth in this ever changing world is, "Stop complaining and start doing."
Sajid Iqbal
Founder, CHANGE
Sajid Iqbal was featured in the Forbes 30 under 30 Asia list under the category, Social Entrepreneurs for his organisation, CHANGE, in 2018. CHANGE is a youth-led development organisation committed to promoting renewable energy.
Sajid is currently working on expanding CHANGE's skylight project in various government and private settlements. Currently residing in Canada, he has been appointed as the Environment Lead, International Network Support Structure for the Americas & Caribbean region by the Royal Commonwealth Society to support the RCS 2020-2025 Strategic Plan, coordinate regional environmental engagements and strengthen the information dissemination mechanism. 
"In the years ahead, we will also improve the skylight designs for the industries and the residents and expand it accordingly," shares Sajid about the future plans of his organisation in Bangladesh.
"In a country where 1.38 crore people are underemployed and the pandemic also increased the unemployment rate, I see the entrepreneurial journey as the perfect option to better livelihoods and solve different problems around us," shares Sajid. "I saw a major change among the youth about entrepreneurship and social entrepreneurship over the last couple of years, which is promising."
Sajid believes the post-pandemic period will be a booming time for new businesses. "From delivery to marketplaces, education service providers and telemedicine, tech businesses should be on the rise," expresses Sajid. "If we can transform the present pandemic struggles to opportunities and innovate processes to provide better services, the economy of Bangladesh will see a positive shift."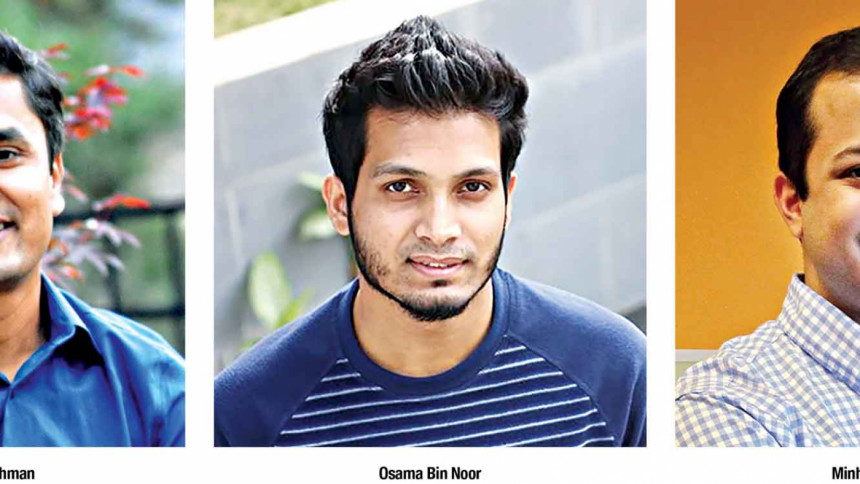 Md Mizanur Rahman
Founder & President, PDF
In 2017, Md Mizanur Rahman was featured in the Forbes 30 under 30 Asia list under the category, Social Entrepreneurs for his organisation, Physically-
Challenged Development Foundation (PDF).
PDF is a nonprofit organisation helping disabled youth in Bangladesh. The organisation provides skill-training while trying to raise awareness of disability issues in the country.
A PhD candidate in the University of Illinois at Chicago, Mizanur Rahman is currently working on a publication which will highlight the specific troubles disabled students in Bangladesh face. He aims to present the publication to the policy makers, in order to bring about positive changes. He believes the lack of data about physically challenged communities is a major problem. He is also developing a mobile app, which will assist physically challenged students to communicate about their needs.
"The rise of social entrepreneurs around the country is significantly visible and the scopes for development are increasing," shares Mizanur. "However, even though the number has increased, the impact is not so visible."
Though we have more social entrepreneurs than before, there is a clear lack of diversity. "Most people are working for a specific cause or community, but they should also expand their knowledge on other underprivileged groups as well," says Mizanur, highlighting the lack of support for physically or mentally challenged people across the country.
"It's not about presenting a big idea. The focus should be on selecting a field that one is passionate about and emphasising on that specific goal," he says. "What I want to do is not important, what I can do and if I love the work or not, is a much more significant factor to consider."
Shougat Nazbin Khan
Founder, H A Digital School & College
Shougat Nazbin Khan was featured in the Forbes 30 under 30 Asia list under the category, Social Entrepreneurs for her organisation, H A Digital School & College, in 2017.
Shougat founded H A Digital School & College on her family's land in the northern part of Bangladesh, with the goal of providing education for rural, financially struggling families through digital tools. The school charges a minimal tuition fee, while offering free textbooks, school uniforms and transport. Shougat, who has helped more than 600 children so far, received the Commonwealth Youth Award for Asia in 2016. H A Digital School and College is providing destitute children with modern study elements, who didn't have any access to even the minimum standard of education before.
In addition to her work at the crossroads of women's empowerment and access to a decent education, Shougat developed a low-cost solar PV irrigation system for farmers, for which she won the prestigious Green Talent award in 2015.
Osama Bin Noor
Co-founder, Youth Opportunities
In 2016, Osama Bin Noor was featured in the Forbes 30 under 30 Asia list under the category, Social Entrepreneurs for co-founding Youth Opportunities. With the goal of tackling youth unemployment, Youth Opportunities is a global platform that connects young people to valuable skill-enhancing and career-building opportunities.
Youth Opportunities is one of the largest information providing platforms for job seekers in Bangladesh and currently, they are planning to provide more services. "We aim to provide applying options to each opportunity, directly from our website and also provide necessary suggestions and advice, so that anyone can learn more about their skills as well."
The youth of Bangladesh are more aware than before about their potential. "However, accessibilities are limited to the urban areas and only a few people outside Dhaka are aware of different opportunities," says Osama. "We need to decentralise and concentrate more on the people outside Dhaka."
"Future job markets will be skill-focused and demand 21st century digital skills such as communication, problem solving, critical thinking, public speaking and project management among others are on the rise," shares Osama. "Young people should focus on these skills more, as these are necessary to secure a job today."
Osama's advice to young people is on learning. "We can access learning materials easily on the internet, and we should be focused about learning something, no matter what it is," he says.
Minhaj Chowdhury
Co-founder & CEO, Drinkwell
In 2016, Minhaj Chowdhury was featured in the Forbes 30 under 30 Asia list under the category, Social Entrepreneurs for co-founding Drinkwell, a social enterprise which aims to bring clean drinking water to the people of Bangladesh. Minhaj Chowdhury also won the first-ever 'Under 30 Impact Challenge' at the Forbes under 30 Summit in Boston in 2017.
In many areas of Bangladesh, water is contaminated by Arsenic and Fluoride, resulting in lack of safe drinking water in several parts of the country. The organisation provides water filtration units that can be run by local communities, creating jobs in the process.
Last year, Drinkwell implemented 170 ATM water booths in several areas of Dhaka and Chattogram, which provides safe drinking water to several communities. Customers can avail litres of water with a Drinkwell Water ATM Card, which charges 40 paisa per liter.
"We plan to expand our water booths in several urban areas across the country," shares Minhaj. "Working on the water crisis is a very big goal. People of Bangladesh have several role models in front of them now. Young people from known communities are engaging in social businesses," expresses Minhaj, who was born and raised in the US.
According to Minhaj, young people in Bangladesh today are not really focused. "They have a tendency to work on several different projects, instead of focusing on one area," he says. "I would advise aspiring social entrepreneurs to focus on one specific goal and that will ensure a much more effective impact on the society."
The author is a freelance journalist. rasheektmondira@gmail.com.