Fintech: During and beyond Covid-19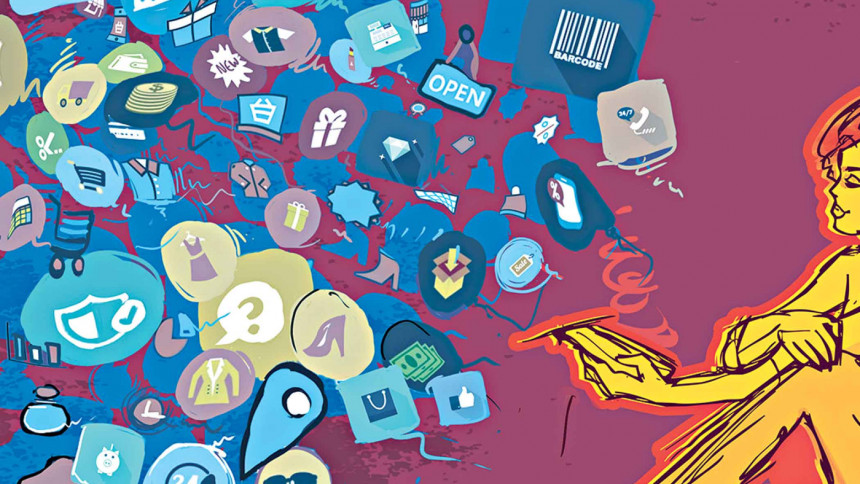 If you still think the only way to pay your bills is to walk to your bank, you're missing out on a key essence of being a 21st-century citizen. Financial transactions and services are integrated into our daily lives but these activities have always demanded physical presence. Now in the current world swarming and swamped with new innovations and technologies, that is not the case anymore. Fintech, a shortened form of 'Financial Technology', is a whole new branch of technology applied to the financial sector with the purpose of automating and digitising financial activities. Fintech competes with traditional, physical methods of monetary transactions and other activities and looks to apply technology to enhance and ease the experience. It is a broad term, covering a massive industry that is growing by leaps and bounds. In this current world, especially one that had been taken entirely by surprise by the sudden onslaught of Covid-19 in 2020 and is still struggling to come to terms with the new normal, Fintech is cut out to be a major player in shaping the coming days.
Fintech is being used by both Start-ups and established financial institutions. It includes the application of the internet, software, mobile apps and new hardware to day to day financial activities. Some of the key components of Fintech are Artificial Intelligence, Big Data, Robotic Process Automation (RPA), Blockchain, Cryptocurrency etc. These up and coming and forever-improving technologies are pulling different sectors of finance such as Banking, Payment, Lending, Insurance, Investment, Saving, Predicting, studying and investing in the stock market under the alternative umbrella of Fintech. Fintech owes its emerging popularity and rapid success to its ability to make financial services accessible without the need of being physically present at the spot of transaction. Which is also the primary reason why the Fintech industry has witnessed such a massive boom during the Coronavirus pandemic.
The Covid-19 pandemic has rendered many areas of our day to day lives stagnant and still. It has affected the global economy to a fearful extent by freezing markets and confining transactions to the bare minimum. But despite the threat presented by the virus, the Fintech industry has shown impressive resilience and helped to keep the economy running and contributed to its stability. According to a joint study by the World Bank and the Cambridge Center of Alternative Finance, the Fintech industry has exhibited strong growth in almost all financial sectors. The pandemic has restricted face to face interactions strictly but thanks to the alternatives provided by the Fintech industry, essential transactions were still carried out. According to Beauhurst, only 1 percent of the Fintech industry has been critically affected by the pandemic and 2 percent affected severely. Whereas about 17 percent of high-growth companies have fallen into these categories. Let's go through a brief overview of how Fintech has helped alter our financial practices during these dire times and what are the likely outcomes of this industry beyond the pandemic.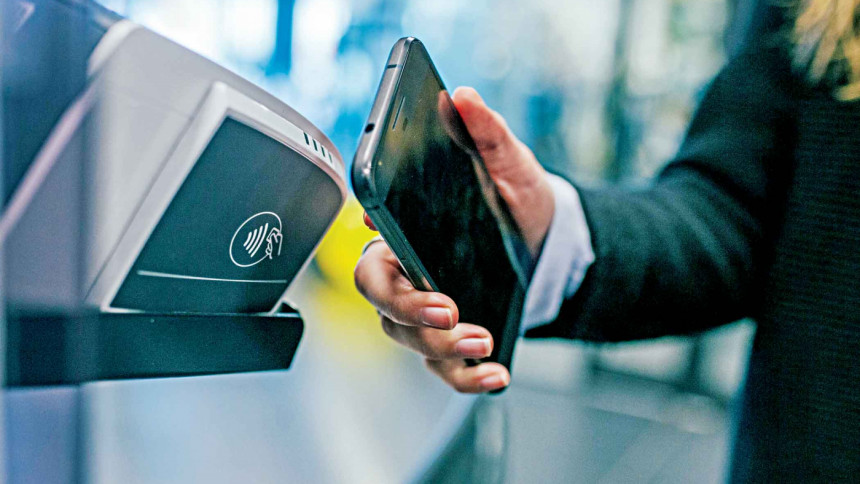 BANKING
Even before the pandemic struck, mobile banking was rapidly gaining popularity. Most established and renowned banks were offering mobile banking services for the advantage of clients. Since the pandemic forced regular life into a halt, the application of mobile banking has increased drastically. Neobanks, which are banking services without any physical branches, are on the rise. Most subscribers can access their accounts through their mobile devices and thus it becomes unnecessary to be present during the banking process. New Fintechs are striking up partnerships with firmly established banking institutions and the doors of digital banking are opening up for clients worldwide.
DIGITAL PAYMENT
Making a digital payment has already become an inseparable part of our financial activities. It is far easier than having to carry cash on oneself and also provides customers with flexibility while buying. Even in developing countries such as ours, digital payment has become part of the financial lingo. Saying 'I will bKash you' stands for saying I will send you the money through online payment app bKash. With lockdowns firmly in place combined with the rise of online giants such as Amazon, AliExpress, eBay, Overstock- customers think of online payment as a much cleaner, safer and sophisticated way of making their payments. Thus online payment apps such as PayPal, Venmo, Square has gained massive popularity and success. In Bangladesh, online payment is also booming with apps such as bKash and Rocket. According to a survey conducted by Mastercard, 82 percent of respondents worldwide view digital payment as a cleaner way to make payments. 74 percent conclude that they will continue to use methods of digital payment even after the pandemic has subsided.
Crowdfunding Platforms
Companies such as Patreon, Kickstarter, GoFundMe etc have played a crucial role in the sustenance of many artists, performers, entertainers and all kinds of other professionals who offer their services outside the traditional banking infrastructure. Through these platforms, service providers can appeal directly to investors without a go-between medium. Like all kinds of live performances, shows, concerts, exhibitions were cancelled to install safety measures against the pandemic, many artists chose to stay home and stream their shows online. Through these platforms, donations and fees and ticket sales were still up and many artists could carry on making their living despite being confined to their homes.
Insurance
The traditional insurance industry has become riddled with the involvement of technology. Insurtech has become almost its own industry but it still falls under the umbrella of Fintech. From health insurance to car insurance- everything is quickly getting drawn into the world of Fintech. During the covid-19 pandemic, human interaction has been limited to a minimum which is a key component in the insurance industry. As a result, new Fintech start-ups are partnering up with insurance companies to increase the reach of these companies. These disastrous times also remind the populace of the unstable nature of assets and they are becoming more aware of the importance of insurance. Insurtech start-ups are increasingly attracting more funding than usual. According to CNBC, insurance startup, Oscar Health has raised a funding of 165 million USD against a valuation of 3.2B. Fintech is helping to automate the process and expand coverage during this pandemic like never before.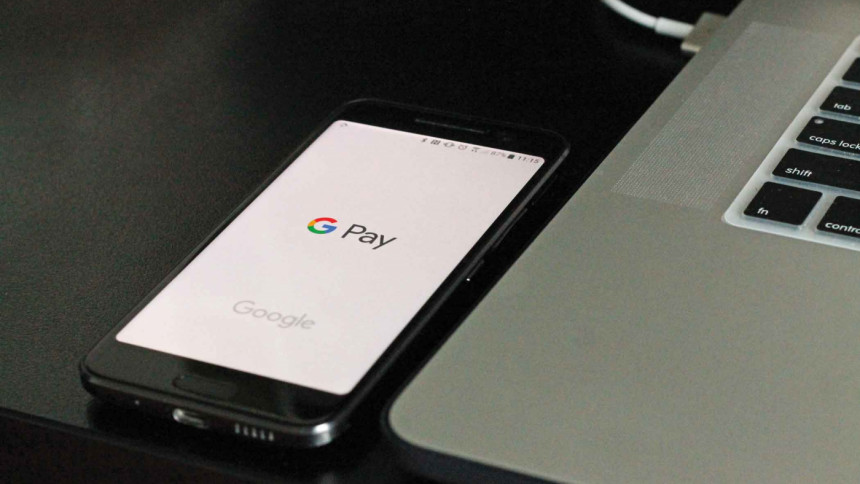 Cryptocurrency and Blockchain
Despite running in line with the birth and insurgence of Fintech, cryptocurrency and blockchain are sometimes considered to fall outside the realm of Fintech. However, throughout the terrible time of the pandemic, that view has begun to change. Cryptocurrency exchanges such as Coinbase are allowing users to buy or sell cryptocurrencies such as bitcoin and litecoin. Besides, blockchain is increasingly being applied to help reduce fraud.
These are only some of the areas of modern life, specifically during the devastating pandemic, that Fintech is fast becoming a part of. The reach and implication of the burgeoning industry go far deeper into the future. Practices established during this pandemic are sure to continue past the crisis as Fintech truly does finance more accessible and easier. According to the Business Research Group, the Fintech market was predicted to reach 308.98B USD by 2022. According to the World Bank, there are currently 1.7 billion unbanked individuals across the globe. Fintech will surely play a pivotal role in bringing this populace under the global banking system. The methods of Fintech prove to be operationally resilient and adaptable to new circumstances without disrupting the flow of the economy. It seems a safe bet to say that Fintech will soon become a regular part of the life of the common people and the Covid-19 pandemic only goes a long way to put its importance and inevitability on clear display.
The author is a Nuclear Science and Engineering graduate from Military Institute of Science and Technology.