Digital strides we made in 2020
Bangladesh has made significant progress centrally in the path towards digitisation, in almost every sector in the past year. This includes communication, finance, education and even land administration. In this piece, we shortlist five such milestones in the process of digitising Bangladesh.
Introduction of e-passports
The government of Bangladesh launched e-passports at the beginning of 2020, becoming the first country in South Asia to launch e-passports. The biographical and biometric information of passport holders will remain safe in the e-passport chip. The real information of the passport holders and facial recognition will be verified automatically within 30 seconds through digital signature. There will be two types of e-passports with 48-page and 64-page, and their tenure will be five years and 10 years. It will need 15 days for delivering a general passport, while an urgent passport will be delivered in seven days.
The e-passports will be delivered from 72 regional and divisional passport offices and 80 foreign missions gradually. The project -"Introduction of Bangladesh e-Passport and Automated Border Control Management" -has been implemented by German company Veridos GmbH in association with Bangladesh Army, under the Department of Immigration and Passports (DIP). Under this project, some 25,000 e-passports can be delivered daily.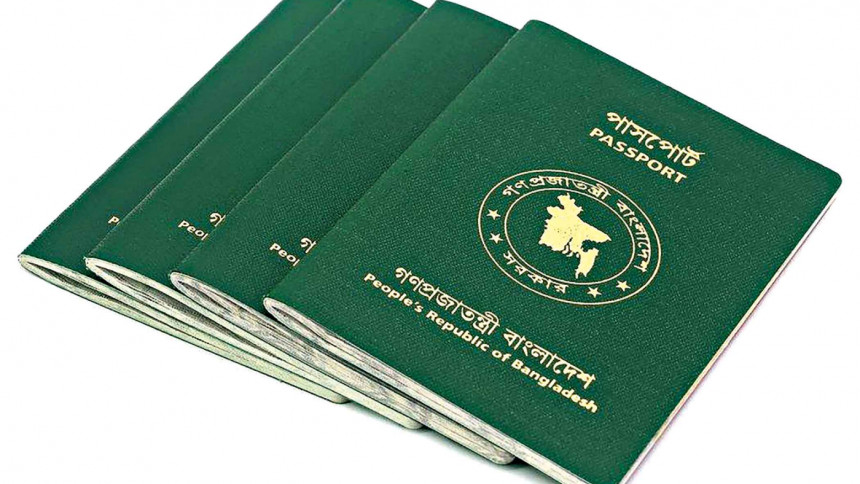 Shift towards fintech
The country has seen a drastic shift towards fintech and mobile financing services like bKash and Nagad amid the Covid-19 pandemic. bKash has seen a daily transaction of approximately 5.8 million. According to bKash officials, currently, their customers are mostly availing services such as bill payments, money transfers and merchant payments for groceries and medicines. Nagad, a joint venture between the Bangladesh Post Office and Third Wave Technologies is another pioneer in the diaspora of fintech. It has so far added 1.84 crore active accounts. Other services like Rocket and UCash are also on the rise.
Mass facilitation of online classes
Bangladesh Research & Education Network (BdREN), along with the Ministry of Education, University Grants Commission of Bangladesh initiated the process of online classes for university students in the middle of last year amid the ongoing pandemic which put an abrupt halt to the academic lives all over the country. The classes were taken via the online platform Zoom, minimising the loss of academic times of the students due to the outbreak of the Covid-19 pandemic.
Wider internet density
BTRC has contributed to increasing the number of internet consumers within less than a year. The number has increased from 9,94,00,00 in December 2019 to 11,05,00,000 in November 2020. The internet density has seen an increase of 5.82 percent. The number of 4G subscribers has increased from 2,89,00,000 to 4,57,00,000 in the last year, connecting more and more people to the network.
Digitisation of land administration
The government has introduced automation in the land-related services to reduce public sufferings and ensure transparency. Under the project titled "Increase Capacity of Department of Land Records and Surveys to Conduct Digital Land Survey", the land of Barguna and Patuakhali will be surveyed digitally, while a database of a digital map for 470 Upazilas will be prepared. The map will be prepared according to the Revisional Survey. The entire country will fall under this project, except the three hill districts. The Executive Committee of the National Economic Council (Ecnec) has approved two projects involving around Tk 2,410 crore in this regard. The services are likely to be made available from mid-2025.
Another project titled "Land Management Automation" aims to bring dynamism and increase transparency in services, create an interoperable land database, and provide land-related services online. The project is scheduled to end in June 2025. About 5,247 land offices will be connected online to provide services to people under this project.
These are some of the advancements that our country  has made in terms of digital transformation. We can only hope for this trend to continue and expand to more areas.