Has the Bangladeshi youth caught up with streaming?
Over-the-top (OTT) platforms have significantly transformed the way we consume content today. People primarily find these streaming services attractive because they can be accessed at any time from different devices, offering customers variety and control in what they want to watch. YouTube, Netflix and Amazon Prime are some of the most popular video streaming sites worldwide. Hulu, Disney Hotstar, Hoichoi and ZEE5 Global among others are also accessed in different countries. Subscriptions to Netflix and Amazon Prime became available to people in Bangladesh in recent years.
Millennials and generation z viewers have warmly welcomed the web films, series and originals on these sites—especially those that have something different to offer, in contrast to traditional television. A keen observation revealed that genres such as crime, thriller, and mystery are the most popular among these subscribers.
Platforms such as Hoichoi, ZEE5 Global, Addatimes, and EROS Now are developing their market in Bangladesh quite admirably, particularly when it comes to Bengali content. Bangladesh initiated streaming sites with Grameenphone's Bioscope, which streams live television and shows, offering a free and a subscription-based system. Meanwhile, BongoBD was the first startup to stream exclusive, original content, with both paid and free services.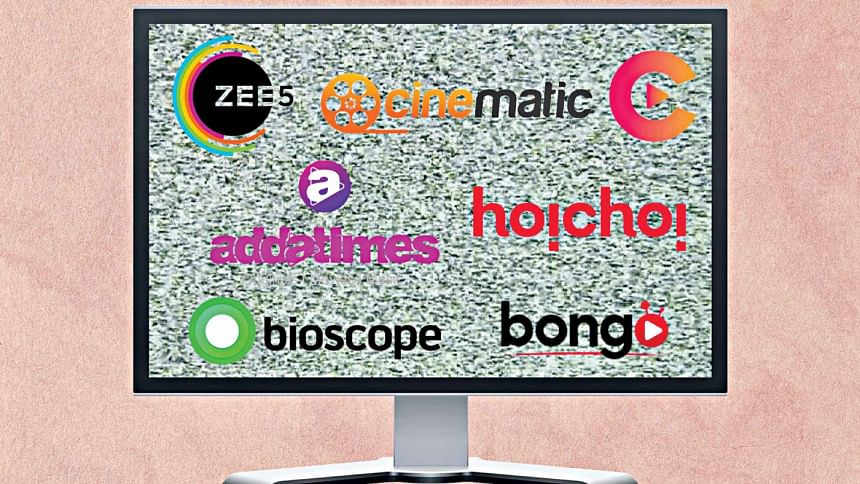 Cinematic, a newly launched app owned by LIVE Technologies, offers some excellent subscription policies for viewers. "After researching over the course of two years, we found out that less than 10 percent of people in Bangladesh are comfortable with debit or credit card payments. As a result, we came up with a mobile wallet service, which according to our survey, was the more preferred method by our tentative users," said Tamjid Atul, Founding Member and Director of LIVE Technologies. Cinematic offers start from as low as BDT 2 for a subscription per day, and various other subscription plans for users. This daily subscription method is very convenient for young viewers, especially students.
Some lesser-known Bangladeshi streaming sites include Banglaflix, Teleflix, Cinespot, Jagobd and Toffee, which offer free trials and paid services.
Bengali web originals such as Money Honey, Eken Babu, Ditio Koishor, Hares, August 14, Taqdeer, Mainkar Chipay, Janowar and Koshtoneer have recently garnered the interest of young viewers in Bangladesh. However, many of them still do not subscribe to the different streaming platforms, and instead, prefer to watch content from video piracy sites. The Daily Star spoke to users of piracy sites as well as subscribers and executives of some prominent streaming services to find out more about the viewing habits of the youth.
People aged between 18 and 24 shared their thoughts. Mehedi Hassan Moon, Senior Marketing Executive of Rokomari.com, is a subscriber of the platforms Hoichoi, Binge, and Cinematic. "I personally like psychological thrillers and dramas. David Fincher is one of my most favourite directors," he said. "I enjoy the content on Netflix and Disney Hotstar as well. Recently, I came across Taqdeer on Hoichoi, Mainkar Chipay on ZEE5 Global and Janowar on Cinematic. I am also looking forward to what Chorki has to offer."
Nahid Hassan, an A-level student, shared that he would like to watch comedies on local platforms. "To be honest, I don't like thrillers much. I would rather watch situational comedies. However, I have watched a few episodes of the Bangladeshi thriller, Taqdeer," he said.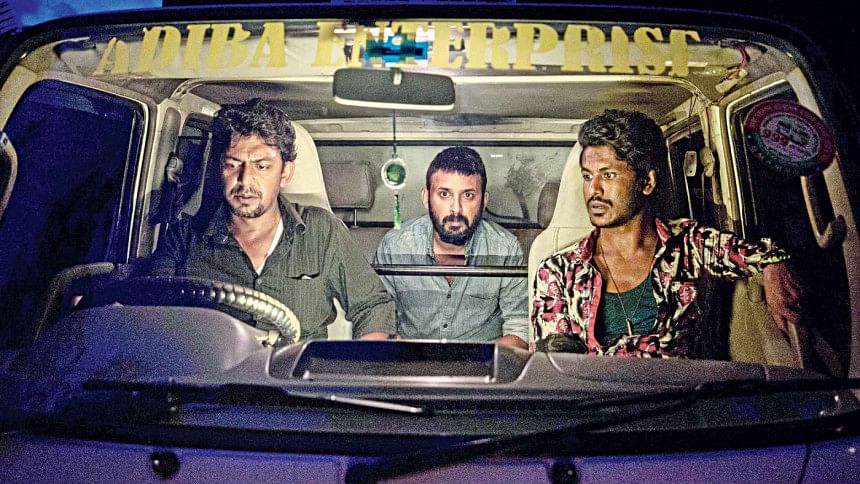 Umme Honey Mili completed her HSC exams last year, and is currently preparing for university. "I am not drawn to local streaming sites, as they hardly have any light-hearted shows or films. I personally like comedic and romantic stories," she said. However, Mili shared that she watches Bangladeshi tele-fictions on both YouTube and television.
A large number of formal subscribers of these streaming platforms are aged between 24 and 34.
Many streaming services are falling behind due to lack of marketing. If these platforms continue producing original and new content on a regular basis, people will be more encouraged to stay committed to them as subscribers.
Md Jaber Bin Abedin, Analytics Team Lead of Bongo BD, shared that one-third of their subscribers are aged between 18 and 24, and another third are aged between 25 and 34. "Movies belonging to the thriller and drama genres are among our most viewed content," he added.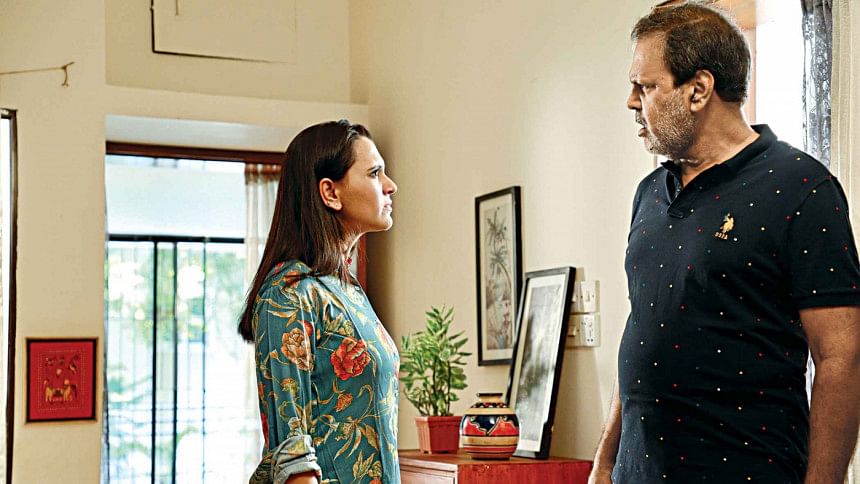 Nusrat Jahan, Head of Marketing, Addatimes, Bangladesh, shared their statistics and survey results. "We identify our subscribers through our customer-care service," she said. "90 percent of our subscribers are aged between 25 and 45. They subscribe to the platform through their cell phone numbers." According to Nusrat, one of their most popular shows is "Feluda Ferot",  which sadly, most young viewers are unaware of. "We also handle EROS Now in Bangladesh with over 12,000 shows and movies, where the majority of our subscribers are aged between 20 and 45. We often get calls from older customers as well. Our crime and thriller originals are the most popular among subscribers."
Sakib R Khan, Business Lead, Hoichoi, Bangladesh, had a different take. "When someone subscribes from a mobile number but watches our content with their friends and loved ones, we cannot identify how many people are watching. However, we cannot deny that they are our customers too," he said. "As a result, it is quite impossible to identify the age groups of our subscribers." He added that the monthly subscription service of Hoichoi through Daraz and Pickaboo are very popular among young people. "I think most of the urban population aged between 20 and 40 in Bangladesh are employed. They are the ones who want quality and recreational content from streaming platforms," he stated. Sakib added that Hoichoi is trying to produce more content that will push people to think, rather than just being a medium of easy entertainment.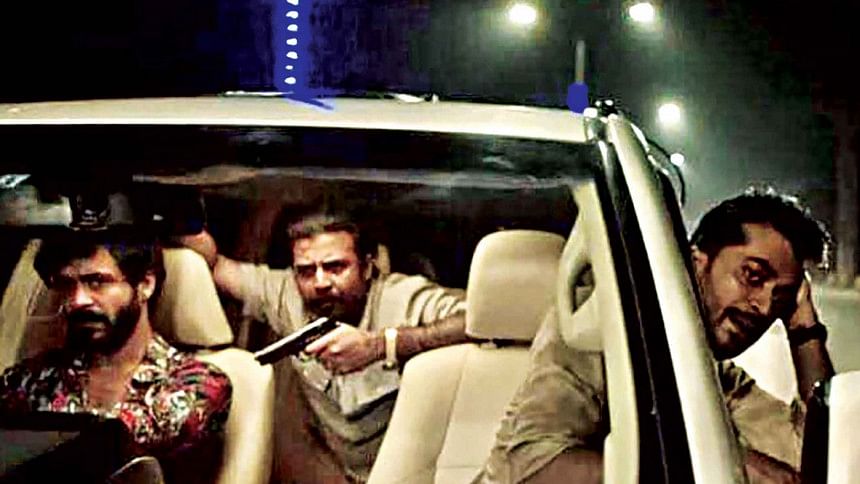 According to the analytical team of ZEE5 Global, 40 to 45 percent of their total subscribers in Bangladesh are aged between 18 and 24. Drama, romance, and comedy are the top genres on the platform.
Other than offering convenience and customisation, OTT platforms also enable viewers to participate in cultural conversations, both online and offline, about "must-see TV" — conversational exchanges they may have missed out on otherwise, if they were not in front of their TV set on schedule, as required during the broadcast of programmes. As a result, it is important to consider both the freedoms and constraints, when evaluating how OTT platforms have transformed young people's viewing habits.
The author is a Trainee Reporter at Arts & Entertainment, The Daily Star. [email protected]