Bangladesh RMG and the brave, new digital world
We hear the phrase "digitisation" all the time these days. But what do we actually mean by it? This is, after all, a very broad, generic term which could mean many different things to different people. It also has different meanings in different contexts, so we need to be quite careful and specific about what we are talking about here.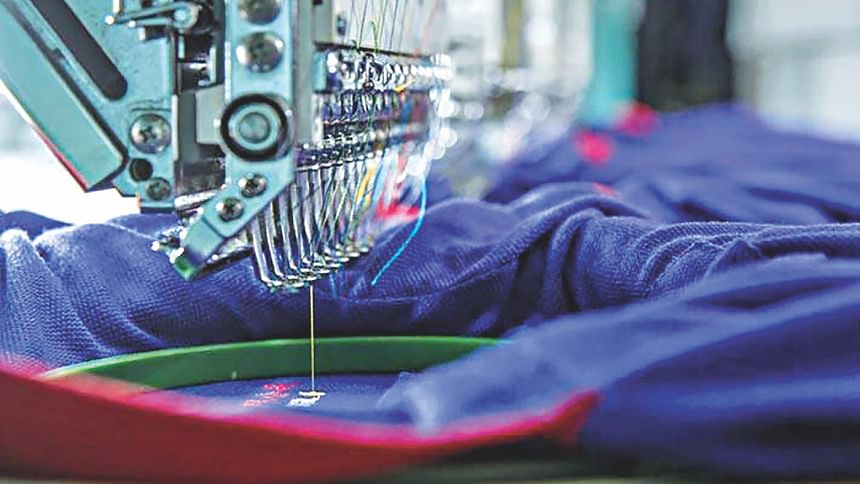 I want to look at the concept of digitisation in the context of the Bangladesh RMG industry. Particularly, I will argue that digitisation—taking none-digital formats of information and putting them into a digital format—should not be an end goal in itself. Rather the end goal should be doing things faster, more efficiently, more effectively and with greater added value. The end goal should be a more profitable, successful industry. Can digitisation enable this? If so, we need to look at areas where it can be incorporated.
To begin, let us consider why digitisation is important. A key consideration here is the notion of connectivity. Remember that the RMG industry in Bangladesh is just one cog in a broader supply chain, a cog that is connected to the global apparel industry and leading international apparel brands.
This industry is continually evolving and digitisation is central to that change. More and more we are hearing phrases such as 3D design and printing, automation & robotics, and RFID. The panacea for the industry, certainly for brands and retailers, is digitised end-to-end process management.
Key here is that this would mean breaking down existing silos between product development, sourcing and manufacturing, and ultimately delivering a more agile, efficient business and truly collaborative supply chain.
True digitisation can enable that process, and brands are recognising that they need to move beyond manual processes and disconnected systems to run their businesses. The race is on, and it is being led by online only retailers.
As will be explained below, digitisation brings many benefits but the ultimate aim is speed and efficiency which in turn means profitability. In an industry where margins can be slim and where brands and retailers have in many ways been caught up in a race to the bottom in terms of downward pressure on prices, digitisation is viewed by many executives as a way to make some easy marginal gains by trimming supply chain fat.
In some cases, a scenario is being envisaged where products are produced on demand. A person orders a garment online, and the digitised supply chain does the rest. Here the supply chain is responding directly to demand and this model is a million miles away from the mass production model we have at present, where excess inventory remains a massive challenge both from an economic and sustainability landscape.
All of this, of course, has major implications for Bangladesh RMG manufacturers, every one of which should now be asking itself, how can I remain relevant moving forward? Can I continue to focus on bulk or do I have to think about how I can be nimbler and more reactive? Do I need to build niche offerings into my make-up?
The fact is, apparel brands now recognise that in order to transform their operating models and become truly consumer-centric, they will need to drive end-to-end process efficiency, cross-functional and cross-company collaboration and deeper immersion in the manufacturing process. RMG factory owners need to be ready to respond.
It is important to emphasise at this juncture that the processes and systems stay the same when things are digitised. However, the speed and connectivity that digitisation provides leads to increased efficiency, cost savings, manpower savings, reduced duplication and more seamless supply chains.
Benefits of digitisation
The benefits of digitisation are many and varied and here I will examine a few in detail. The first one, and perhaps not the most obvious, is that it can bring about huge sustainability and transparency benefits. Digitisation can be a major game-changer in several environment and compliance areas in terms of helping to reduce waste and excess inventory, managing factory safety, improving factory audit and compliance issues, increasing traceability and driving transparency.
In terms of reducing waste, it is recognised that digitisation in apparel supply chains provides brands and their suppliers with more and better data to improve operations and cut down on waste.
To offer an example, in the past couple of years we have seen some brands trialling digitally knitted products which are manufactured on-demand. The benefit of this digital knitting technology is its precision—the production of such products can slash waste by up to a third compared to conventional manufacturing processes. This is an efficiency gain and an environmental gain rolled into one.
Likewise, in the design process, we are seeing shifts towards digital design which minimise waste by creating garments that fit perfectly. There are a number of technology solutions being trialled on the global market now which use 3D body scanning to determine an individual's exact proportions. This data is then used alongside machine learning algorithms to create an optimum garment pattern which can in theory reduce fabric waste to zero. Yes, zero.
The solutions described above are being developed for people who do not fit into specific measurement sizes. But, in fact, there is a growing call for the widespread use of such technology. The reason for that is that returned items are a massive headache for the global apparel industry, with a huge percentage of online orders being returned—in many cases because they do not fit correctly. This cost the apparel industry billions of dollars each year.
Also consider that fast fashion brands such as Inditex are looking towards futuristic new stores which have digital elements incorporated so that consumers can see what a garment looks like when tried on. This is the direction in which the industry is heading right now.
But where does all of this fit in with the Bangladesh RMG industry? Nobody knows the precise answer to this yet, because the technology is only small scale or in pilot stage at present. But my own view is that, firstly, all manufacturers in Bangladesh should have an awareness of such developments and, secondly, they need to consider how their own operations can incorporate such technology. I also expect to see a rise in smaller, niche manufacturing operations in the global apparel industry as we look ahead—truly futuristic operations that can cater to the niche requirements outlined above. Why should these not be in Bangladesh?
Another area where digital solutions are bringing about change is in terms of driving factory safety and compliance. For instance, last year, a major US brand announced that it would pilot the use of Blockchain technology to monitor factory safety in its global supply chains. The idea was that the technology could provide external factory health and safety auditors with a self-reporting infrastructure by factory workers. This system will put an annual safety survey on a Blockchain so that the results could never be manipulated.
I fully expect this kind of technology to become more widespread in the area of compliance—an area which Blockchain solutions readily lend themselves to. Now think about this in terms of implications for Bangladesh RMG factories. Suddenly, issues around compliance and social issues relating to workers fall into the hands of the workers themselves who become the eyes and ears of the factory floor. Blockchain gives workers a real voice, in theory anyway.
Blockchain is also being trialled and piloted in other areas, particularly with regards the tracking and tracing of commodities and fibres. There are more and more calls by end consumers for a better understanding about the origins of their clothing. We have already had brands making their supply chains public but there is now talk of having more information on clothing labels including the factory the garment was made at, and the origins of the fibres in the clothing. Digitisation—and specifically, Blockchain—can facilitate this level of traceability.
Traceability
Already, we have seen the trial of technologies which analyse and trace commodities—including cotton fibres—right from the producer through to the consumer. This digital trail is intended to provide full supply chain transparency and, again, it is an issue which Bangladesh RMG factories need to be aware of.
A key theme of the global apparel supply chain right now is recycling. Bangladesh, one would hope, can be at the heart of developments in textile-textile recycling. But where does digitisation come in here? Well, brands want recycling but they also want to be able to show end consumers where the recycled materials in their products came from. Did they come from the factory floor in Bangladesh, for instance? Were they left-over and destined for downcycling or even landfill? The technology is now available to track and validate the materials that are being used in apparel products and, again, Blockchain and digitisation underpin this process.
Likewise, when we look at individual apparel fibres—wool or, as is more often the case in Bangladesh, cotton—Blockchain is being used to track fibres from field through all production processes, including garment manufacture. In theory, apparel products leaving RMG factories in Bangladesh, could be tracked along the supply chain using a unique ID which would hold location mapping content and time-stamps for every single step of the production process.
Think about that: a final garment label could tell consumers which factory in Bangladesh a product was made in as well as all the origins of all the fibres and other raw materials in that product. Are RMG factories in Bangladesh ready for this deep level of scrutiny? If not now, they need to be in the very near future. Also, how can they turn it to their advantage? Smart factory owners should be thinking long and hard about this question.
I have talked a lot about Blockchain here, and there is good reason for that. Every other conversation being had at leading apparel trade shows and conferences right now mentions Blockchain somewhere along the way. This technology—which sounds complex but at its heart is really quite simple—is a genuine game-changer.
Excitingly, in the apparel industry, it is recognised that Blockchain, when combined with radio frequency identification and other Internet-of-Things technologies, could instantaneously track shipments of raw materials from source to factory. The finished product could then be tracked through its entire distribution chain to the consumer.
This would offer greater transparency about the origins of garments and accessories not just for brands but for consumers
While other tracking technologies have existed for some time, the distributed, smart nature of Blockchain technology provides major advances. This is because with Blockchain, records cannot be altered, lost or destroyed. For instance, if a supplier tries to alter an order, the customer will still have an indisputable record of the original order information.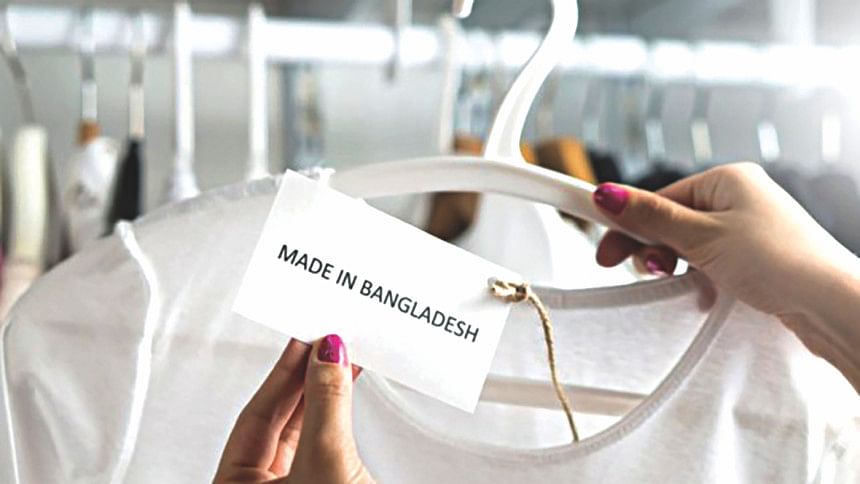 Get ready for the future
In conclusion, there is little doubt that digitisation is radically impacting global apparel supply chains—and Bangladesh RMG factories need to be ready for it. They cannot afford to be passive by-standards as the global apparel industry undergoes a seismic shift. Moreover, they need to be using the same systems and processes as their major brand customers—otherwise those customers will shop elsewhere. They need to be on the same page, and that might require investment in new technologies.
The impact of digitisation has been limited so far but expect that to change quickly in the next decade as brands look for new ways to save costs—money is a massive driver here—as well as recognising other benefits of digitisation, including sustainability gains.
Digitisation, without doubt, can create cost savings, efficiencies and a more seamless customer experience.
The most exciting impact of digitisation is in the area of sustainability. As well as driving factory compliance and offering more accurate and timely data, it allows brands to tell the "story" of a product right across the supply chain.
But a word I want to end by focusing on is collaboration. In many ways, digitisation is about connectivity throughout supply chains—between suppliers, brands and customers.
To this end, RMG manufacturers in Bangladesh should see digitisation as a major opportunity. It's a chance to collaborate with brands, to build on and cement existing working relationships. How can my factory be geared up to make life as easy and seamless as possible for apparel brands—that is what owners should be asking themselves.
Digitisation is not going to go away and its impacts and reach will become more and more prominent in the 2020s.
So it's time for Bangladesh RMG to embrace it.
Mostafiz Uddin is the Managing Director of Denim Expert Limited. He is also the Founder and CEO of Bangladesh Denim Expo and Bangladesh Apparel Exchange (BAE).
Email: [email protected]