Facebook and commerce: the unforeseen boom
Facebook has changed our lives, irrevocably, undeniably. In a relatively short span of time, especially after the recent revolutionising of the Internet and cellular technologies, which made both more accessible, with wider reach and affordability, the effect of Facebook as an instant social medium was felt far more powerfully. From spreading news in real-time to multitudes of social, skill, groups and entertainment pages, Facebook has it all.
One of the advantages of the site to the Bangladeshi masses has been its unexpected commercial potential, connecting buyers and sellers on a quick and personal level instantaneously. This was further boosted by the launch of the Facebook Live feature, as potential customers could now be reached with minimal cost, while allowing for sellers to directly engage with potential customers in real time via a combination of audio-visual stimuli.
The ongoing growth trend in F-commerce began its climb around 2014-16, but the current boom only took effect in 2019, according to Asif Ahnaf, Director of Corporate Affairs at e-Commerce Association of Bangladesh (e-Cab).
According to data collected by e-Cab, in the past year, business transactions worth Tk 7,000 crore took place over traditional e-commerce mediums, and an astounding further Tk 1,000 crore was contributed by the F-commerce sector.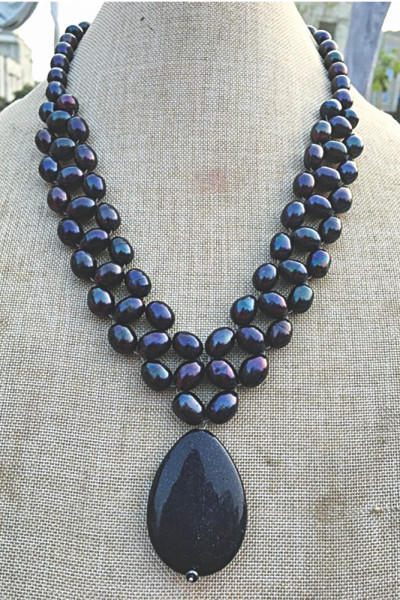 Facebook's subscriber base in Bangladesh was over three crores, according to figures reported by Post and Telecom Minister Mustafa Jabbar in August, 2019. All of these people together constitute the single largest market in the country, translating into a vast and yet untapped potential.
F-commerce, due to the ease of usage, has opened many new doors for many people otherwise constrained by the barriers to business that typically hold back entries into brick and mortar shops or related businesses.
Once the idea took off, it not only exploded, but overtook many other more conventional e-commerce platforms, as well as brick and mortar stores, as a large segment of local Internet traffic is solely dedicated to Facebook and YouTube. As per Bangladesh Telecommunication Regulatory Commission, the number of Internet subscribers in Bangladesh was above 96 million, as of as of June 2019, and it can only be assumed to have increased further since. This brings to fore the first aspect of F-commerce, the advantages.
The Benefits
From the consumer point of view, the biggest advantage derived from F-commerce is the ease of browsing through tonnes of products from the comfort of your own place, and the flexibility of time. Sitting in a traffic jam? Got out of work too late for the markets to be open? Shop for whatever you need on Facebook, and have it delivered to your doorstep, often within a day or so.
The benefits are actually much more diverse and far reaching from the business point of view. First off, a Facebook based business provides flexibility to the entrepreneur like no other in terms of assignments, work hours, and ease of communication. One of the biggest barriers to many women in Bangladesh is the freedom to do things, while maintaining full familial responsibilities at home. Nahida Khanam, of Adhuna Fashion, a Facebook page selling good quality western wear, has a story that resonates with many. After getting married, she could not find suitable jobs in her field due to not having completed her masters yet. This F-commerce venture of hers started off as a side project, out of a desire to do something fruitful rather than be just around the house, before she started pursuing her LLM.
In just a year since starting with the very small investment of just Tk 5,000 her monthly profits now exceed the Tk 50,000 mark, in a real, quick success story. In fact, this unforeseen level of growth has actually made her change her mind about pursuing law as her only profession, as she now wishes to continue her business initiative wholeheartedly. 
Many of the F-commerce entrepreneurs tell similar stories of how the venture was born out of a desire for some financial freedom, or a whim to test the waters. As Elham Khan, of the F-commerce page Sareez House By Khan's, will explain; her business started when, one day, she thought of taking some pictures of things she would buy for herself and posting it online to check the response. She was still an undergrad then. Since those beginnings some six plus years ago, today, she has a flourishing business, with more than 24,000 members, and many more followers, actively supporting her business, and buying her wares, which mostly include saris imported from India.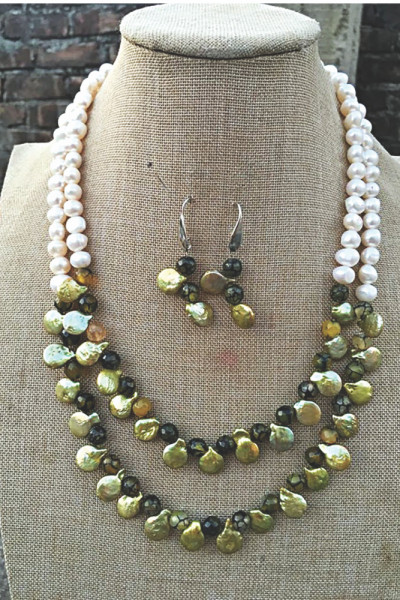 A desire to do something of her own, while she waited for a suitable job, was what started off Ifat Anzum on the path to entrepreneurship. She now has a dedicated following, and an established F-commerce business under her own brand Anzum's, designing and selling costume and party jewellery. It wasn't always smooth sailing, as her family did not approve of her giving up on her engineering career, but she has found her passion, and success in it.  
Many of these businesses were born of passionate nature of the owners, and their search for solutions to problems they faced themselves. Solving a problem is a critical element of any successful business, but the main difference in this case is that the growth period has been stunningly short, although it demeans in no way the hard work of the entrepreneurs.
Another advantage of starting an F-commerce initiative is a somewhat readymade target segment. Unlike traditional businesses, where a large part of the struggle, despite having good product, is to find and reach the target customer base, F-commerce, being based on a social platform, slashes through this issue with a bit of savvy management.
Worthy Books, was born from a list of "30 to be read" books that two bibliophile siblings in Dhaka could not find here so easily, said Nuzaimul Haque, part of the brother-sister duo behind the F-commerce venture selling books online. From such simple beginnings, the company has now revived an old press that was lying idle in their family, and are already printing many of the public domain classics, as well as working towards collaboration with writers to publish new and copyright material.
All this in just two and a half years. Their motto is to "make reading affordable," Nuzaimul said. They now plan to make a brick and mortar chain store out of their business, and have already established two locations in the city.
Quick reach and engagement with the target customer base is another advantage of F-commerce. Refath Rahman, one of the architects behind the Kaththokra Studio, explained that their initiative grew much faster than it was wont to, had it been only a brick and mortar store. Their Facebook business page is full of visually appealing chic furniture, and they also allow customisation.
Rahman says that the aesthetics of the product were more easily relayed to the customers, and the response could be gauged and reacted to much more quickly for the fast-paced nature of communications on social media platform. This is why they could better exploit their advantage of being from the architectural field, as creating products that were functional as well as attractive was easier for them. For that, and coupled with the nature of F-commerce, Kaththokra Studio is a well-established entity with its own factory, website, and physical store in just over four years.
The almost financially-costless exposure for creative talent is another huge benefit for F-commerce businesses, so is the support of like-minded groups of people forming communities easily. Facebook's algorithm itself is a very big advantage to businesses, as it analyses user behaviour and suggests and directs traffic towards individual interests. It can sometimes feel creepy or even eerie to the uninitiated, but literally every move on Facebook leaves a footprint, ready to be used as data, to streamline business as well as community goals, much to the benefit of the new and even established entrepreneurs. Which is why we see many of the already established businesses opening up F-commerce pages, to tap into and hold on to their patron bases.
The Products
Apparently, products wise, you name it, you got it, seems to be the F-commerce motto. From organic food, toiletries, cosmetics, to shoes, clothes like saris, western wear and shalwar kameez suits, to blazers, socks and sweaters, laces, cloth, buttons and accessories, bespoke and artistic stationery, artwork, woodwork, furniture and drapery, bags and backpacks, to home décor and candles et al, are all just a quick Facebook search away.
According to e-Cab data, there were over 50,000 active F-commerce pages in Bangladesh at the end of 2019 (considering those showing activity over last six months). What is even more important, is that the sector is not only nurturing and encouraging new entrepreneurs, but also creating more offline jobs for traditionally skilled artisans.
Sabrina Islam, is a young mother to a toddler, and the entrepreneur behind the pearl jewellery page Pearl Paradise By Sabrina. From a small personal initiative, where she often created or made by hand her own wares and sold them, she now sources original pearls from many different places overseas, with her husband's staunch support and effort, and employs six skilled artisans to help with quick production of her designs, due to steady and spectacular growth in demand in the short time since its launch.
As the community has grown globally, the interests of the people have become wider and diversified, adding more and more niche aspects as well as traditional ones.
Box Techs is a page catering to the audiophile niche of the tech world. They bring in some otherwise unusual gadgets, like portable amplifiers, popularly known as DACs. Most non-audiophiles, would not know what these are. Of course, the regular wares like headphones and such are also there. Yet, he has grown a dedicated and enthusiastic following, in less than a year, garnering a sustainable business. Much of this recognition was created through Facebook based interactions, and almost 80 percent of the revenue is still driven by the platform, Ahmed Zunayed Tashique, a partner in the initiative, said. 
It is very difficult to paint the F-commerce entrepreneur with in one broad stroke. Many of these entrepreneurs are young, many are middle-aged, some are housewives utilising their free time, others have this as their sole passion and source of income, many are male, yet an overwhelming number is female. The flexibility of the model has allowed a wider participation by women, who are often barred by social and familial norms from truly exploring their passions and potential. 
The Challenges
Like any new initiative, F-commerce based business is not a cake ready to eat, and seeks the entrepreneurs to pay their dues through hard work, research, prompt adaption to change, and makes demands on their time and effort.
Finding and refining suitable ideas is only the first step. Researching the industry's ins and outs, finding reliable suppliers, maintaining a sustainable supply chain, keeping up with trends, maintaining personal relationships and professional integrity and courtesy are all aspects that F-commerce has in common with traditional business.
The relatively low level of education and general knowledge on part of many sellers and consumers, and lack of information on the features of the products being sold are some of the vulnerabilities of the sector. Overt and direct dependence on the delivery companies is another weakness intrinsic to the ecosystem.
For the Consumers
The growth of a business is largely dependent on its acceptance by the target consumer, and F-commerce provides businesses with a ready and easily accessible customer base. Yet, with the comfort of flexibility of browsing and order time and comfort of home delivery, there are some hidden costs to the consumers as well, which need to be addressed for sustainable development of F-commerce in Bangladesh.
Etiquettes of sales are often wantonly absent from many brick and mortar shops, and the same can be observed in some of the online entrepreneurs as well. Actions which need to be checked include rude behaviour, misleading product descriptions, overly edited pictures, not ensuring proper display of business rules and exchange and return policies, and in some cases, criminal harassment, fraud, and even libel. In this regard, considering the rapid growth so far, and the further scope of it, it is essential to introducing some measures to create accountability for both sellers and buyers of F-commerce. 
In Conclusion
According to Asif Ahnaf, Corporate Affairs Director of e-Cab, the sector's growth has caught the attention of policymakers, and e-Cab is actively pursuing measures to make the ecosystem more sustainable by creating supportive infrastructure. Measures will include opportunity for Internet based entrepreneurs to use the regional office space maintained by e-Cab, chances to avail various types of trainings e.g. for creating global reach and export-worthy, getting virtual addresses verified, etc. Initiatives such as these will not only help bolster the current F-commerce sector, but also encourage more people to enter the fray.
As of now, compared to traditional businesses, the low sunk and start-up costs of F-commerce initiatives, lower barriers to entry in the form of absent licensing requirements by and large, low withdrawal costs, and absence of business taxes, are all advantages that make F-commerce attractive to new entrepreneurs, especially those seeking to test the waters before a full and wholehearted foray into business. With planned and systematic development of a supportive infrastructure, e-commerce and F-commerce might prove to be the new horizons to conquer for the entrepreneurs of Bangladesh.