Talespeople Spiels
Words that bind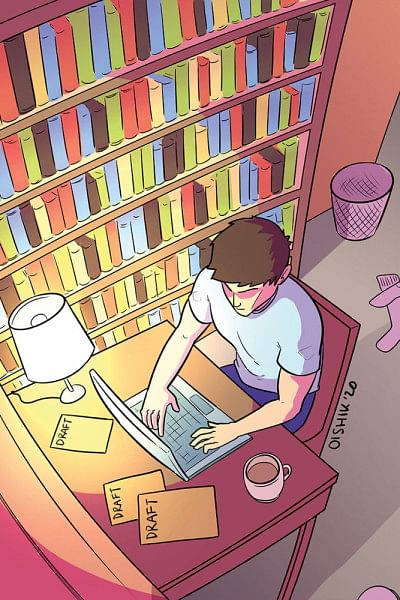 Some experts say that the "superpower" that puts us humans – weak, slow, and lacking any physical advantages over the natural world – at the apex of the food chain, is our knack for storytelling. Stories give us meaning and a purpose bigger than ourselves, grounding us and binding us together to help us achieve what might seem impossible.
This is something I'd always known in my bones. My appetite for stories, from fairytales to family anecdotes, was insatiable. I built my career on words. But it came to fruition five years ago, during the Ramadan of 2016.
Battling melancholia, and a serious case of writer's block, I began challenging myself to compose flash fiction and poetry on the fly during sehri every night, posting them with the hashtag #sehritales so I could find them later. Unexpectedly, my nightly ritual during the holy month gained a following, and eventually became an annual challenge with participants around the world. Even as my confidence and mood improved from the exercise, other people drew comfort from having something, even a badly written piece to look forward to every night. A community developed organically, and when others began to participate, they found the exercise healing too.
And so here we are in 2021, our second year of living through the pandemic, with so many stories to share. As the curtains rise on Sehri Tales 2021, I hope, dear reader, that the stories that come out of the challenge this year inspire you and bring you comfort.
The author is a writer and journalist, and the creator of the annual Sehri Tales creative writing challenge.