The newest Bangladeshi woman to join NASA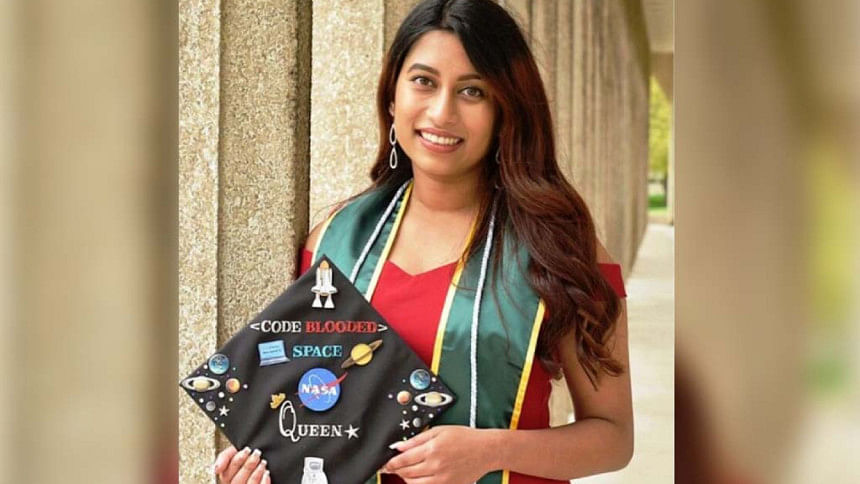 Through her perseverance and hard work, Bangladesh-born Mahjabin Haque has been recruited as a software engineer at National Aeronautics and Space Administration (NASA). Mahjabin completed her bachelor's degree in Computer Science and Engineering from Wayne State University, Michigan, this year.
During her time at Wayne State University, Mahjabin was an intern at two departments of NASA. She first started working as a data analyst at NASA's Johnson Space Center which is situated in Houston, Texas. After that, she started her internship as a software engineer in the Mission Control Center. She worked in programming support, software design, testing, and maintenance at the centre. Her four-month internships in both positions earned her an impressive resume and work experience.
From a young age, Mahjabin dreamed of working for NASA. She gives credit for a lot of her success to her mother Ferdousi Chowdhury, who has always encouraged her.During her university days, she, along with her fellow Bangladeshi students, founded Bangladesh Student Association (BSA) in 2016. At first, she was the secretary of the organisation, and then, she was appointed as the president.
Skilled in painting and designing, Mahjabin first came to the US with her parents in 2009. Though her father Enamul Haque stayed in Bangladesh due to his profession, Mahjabin lives in Michigan with her mother and brother.