Government of UK recognises Dr Tasnim Jara as Vaccine Luminary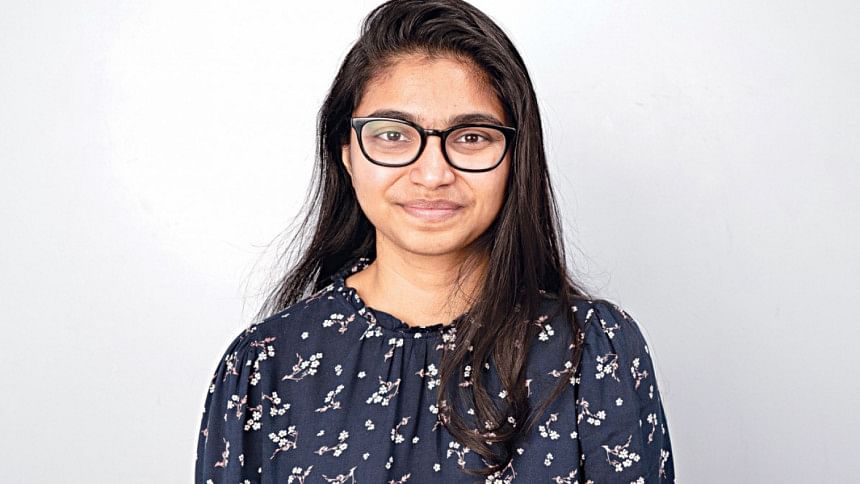 The UK government recognised Dr Tasnim Jara, a Bangladeshi, as a "Vaccine Luminary" during the G7 Global Vaccine Confidence Summit. Tasnim is an emergency medicine doctor at National Health Service, England, and a master's student of Evidence-based Healthcare at the University of Oxford. She is the only Bangladeshi to have earned this recognition.
During the pandemic, Tasnim co-founded Shohay, a platform that intends to provide reliable healthcare information in Bangla. It not only provided people access to correct information regarding Covid-19 but also busts myths about the disease.
As a part of its G7 presidency, the UK government recently conducted the first Global Vaccine Confidence Summit, bringing together experts from different public and private sectors to build and maintain confidence in vaccines. During the summit, an interactive photo mosaic, entitled "The Luminaries" was showcased. The government, in a partnership with the People's Picture, presented the videos and images of several global Vaccine Luminaries who have used their social media platforms to generate awareness about vaccination drives and managed to persuade people to take vaccines. 
The summit forms part of the UK's other activities as the G7 president as they intend to eradicate the pandemic through effective vaccination. It witnessed experts talk about the importance of building vaccine confidence and tackling misinformation. They also suggested critical global actions that governments and partners from various sectors can take to address the issue at hand.
The speakers included Dr Tedros Adhanom Ghebreyesus, Director-General, World Health Organisation (WHO), Helle Thorning-Schmidt, former prime minister of Denmark and former CEO of Save the Children International, and co-chair of Facebook's Oversight Board, Dr Anthony S Fauci, Director, US National Institute of Allergy and Infectious Diseases and Chief Medical Advisor to the President, and Dr John Nkengasong, Director, Centres of Disease Control, Africa.
The author is a freelance journalist who likes reading, planning, and scribbling. Write to her at [email protected]