MUSINGS
Ekushey Boi Mela: Hopes of an avid reader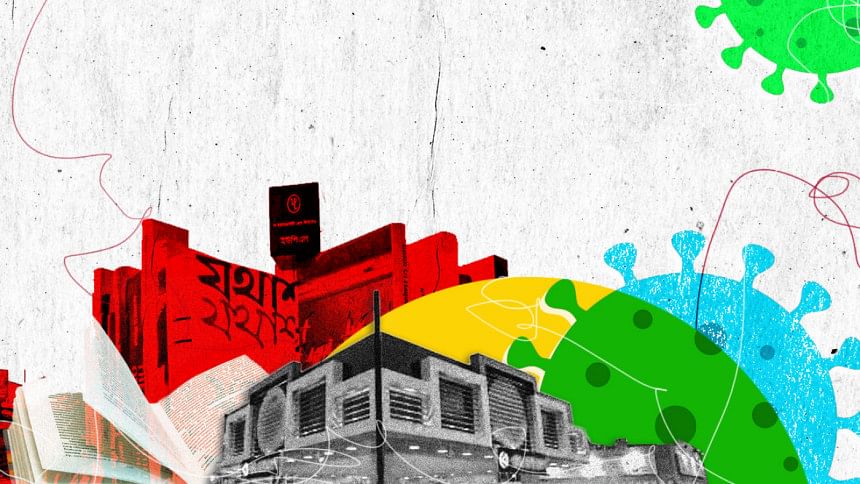 The month of February brings along a sense of excitement among readers as it approaches. The Amar Ekushey Boi Mela has not only been a tradition for our country, but also a commemoration of language and literature. February is an important month for our nation and the Boi Mela is one of the ways we remember our history.  
However, the pandemic has brought a sense of uncertainty, which has risen as a challenge for our long-standing tradition of the event. 
Last year, the Boi Mela was held in March instead of February, for the very first time. Even though this must have come as a surprise for many who had plans to attend it like myself, it was necessary for the circumstances. 
In 2022, I hope the individuals in charge of planning the Boi Mela are prepared to approach the challenges carefully. 
I expect that the staff and organisers are able to ensure attendants and stall owners a safe environment to the best of their abilities. Precautions should not only end at verifying vaccine cards at the gate. So, strictly following our government's health and safety guidelines will greatly help this cause.
On another note, I am hoping to see new authors' books, as always. To think of it, over the course of two years, our reality has entirely changed. Amidst the pandemic, we have felt the essence of isolation as well as the gratifying feeling of hope. I am excited to find an emergence of new topics and commentary that reflect and stem from these experiences in some newly published books.
Even though last year had proved to be a challenging time for the organisers, publishers, authors, and attendants, we have certainly learned from the past. I hope this time instead of uncertainty, we are met with the age-old spirit of our traditions. 
The author is a freelance journalist.