CholPori: Ensuring proper educational resources for children nationwide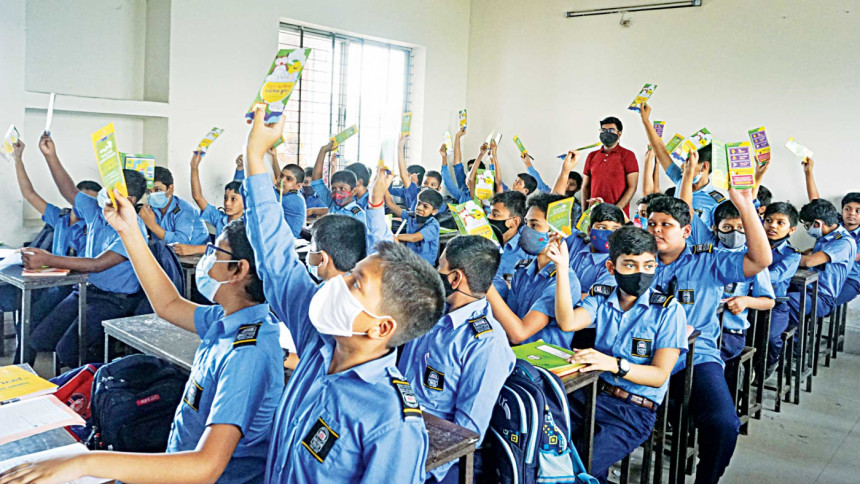 Zareen Mahmud Hosein, a chartered accountant by profession, founded CholPori, an e-learning platform for the children of primary school, in 2020. She aimed to enhance the grade competency of children through the platform using fun animations and illustrious content.
"The beginning of CholPori is connected with my project on women empowerment," said Zareen, who is also the founder of HerStory Foundation.
In 2016, Zareen organised an informal meeting inviting eighty female leaders and professionals from three generations just to hear their stories. "Aroma Dutta didi was there and the very next day she wrote to me suggesting the idea of designing a book," Zareen shared.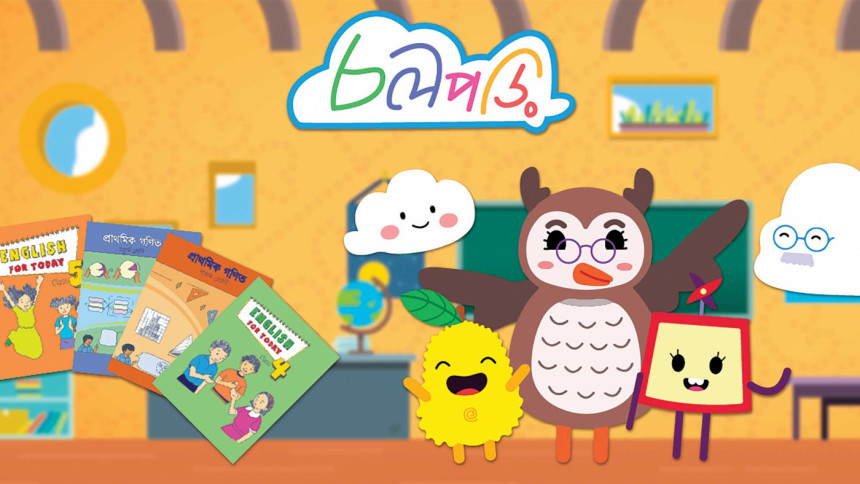 That same year, Zareen and her crew organised a competition on Mother's Day. About 200 girls, aged between 15 to 18 were asked to write about their role models.
"Seventy percent of the participants chose their mothers as their role model and said that they wanted to be a 'sacrificing mother' just like theirs. However, I knew that there is more to a girl or woman's existence," added Zareen.
Addressing the lack of other role models and how it limited the children's visions of having dreams, or aspiring to be something more than 'sacrificing mother', Zareen launched the book, "Adventures of Supergirls" containing stories of twenty aspiring women which received a great response in the 2017 Lit Fest.
The book garnered much attention from the attendees and soon went on to become a favourite among young readers. A couple of years later, Zareen and her team organised a fellowship programme 'Chol Pori HerStory'. The event featured training sessions where twenty students from University of Dhaka (DU) and Independent University Bangladesh (IUB) participated.
"The fellowship programme was the initial form of CholPori," mentioned Zareen. "It was a year-long programme where the participants from the training visited twenty underprivileged schools." The founder also informed that the students conducted small sessions on how they could increase their reading competency and in turn plan their future careers and life.
Due to the pandemic, CholPori soon had to transform their existence and go online. However, the schools offered very minimal resources and even the teachers were underequipped.
"The competency of these children was far off national or international standards as the students had very limited access to resources," added Zareen. "To address this problem, we initiated CholPori."
Alongside academics, CholPori also focuses on the emotional and individual growth for children.
"Our animations and story books intend to present lessons in an enjoyable manner to allow naturalistic input in our users' minds, leaving them more prompt, creative and capable," asserts Zareen.
"Through our cartoons and the narrations of illustrated storybooks in the classrooms, we try to instil good habits and qualities among the children."
Zareen believes that through this initiative, the children will be able to learn to respect others, be empathetic and leave behind any gender-bias that might have entered their mind through social interactions.
CholPori currently provides content in both Bangla and English, in two categories –  'Pathshala' and 'Boighor'. While 'Pathshala' offers animation, narration, and delightful illustrations to aid practical learning, 'Boighor' presents illustrated, read-along and interactive books for children. 
"CholPori's journey has just begun and we intend to bring these resources to every child in the nation because we believe it is their right," concludes Zareen.