Bangladeshi-Australian boy makes mathematical discovery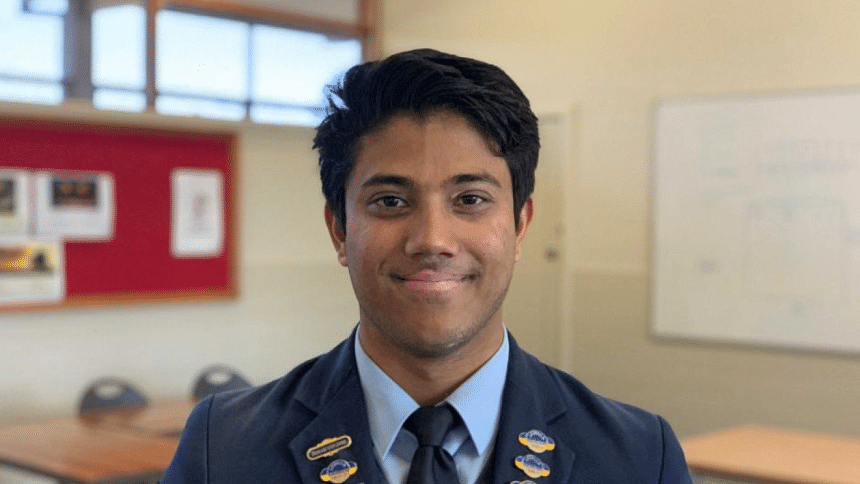 Mubasshir Murshed, a 17 year old Bangladeshi from Gippslands in Victoria, Australia, has published a mathematical equation to prove that the parabola is the only shape to have one focal point. The discovery began with a curious question that came to him during physics class at Lavalla Catholic College in Traralgon : Why is the parabola shape the only shape to have one focal point?
Pondering whether other shapes also have this same property, Murshed explored this question in his spare time through algebra and calculus, with help from his teachers. In a span of two weeks, he found the equation that proves why a parabola is the only shape that has one focal point. He wrote the paper in 2018 and published it the next year.

Considering his age, this high school student has made a disruptive discovery in the mathematical realm. His article, A Focus on the Parabola, consisting of six pages, has been published in Australian Mathematics Education Journal.
"I have always loved mathematics. To me, it is the one thing in the world I am most excited and eager to do. Throughout school, I always learnt the content three years ahead with my father's help," said the young genius. "Eventually, my own passion took over when I started to teach myself by watching online videos and reading interesting articles relating to mathematics and science."
Murshed is planning to pursue two degrees in Computing and Engineering. He aspires to become a software engineer or an university lecturer, where he can solve problems and make innovations.