Ashfaq Zaman's journey to LEAD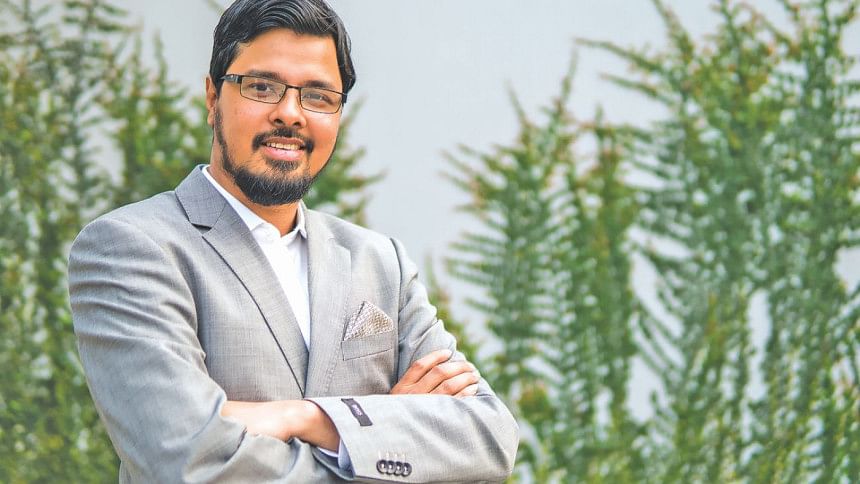 Young entrepreneur Ashfaq Zaman is the founder of Leadership Excellence and Development (LEAD), an organisation that specialises in leadership training, research, digital influencers and leadership incubation. He harboured the dream of becoming an academician and bringing about institutional changes in Bangladesh from an early age. 

Having completed his O and A Levels in Dhaka, Ashfaq pursued his Bachelor's in Accountancy from Heriot Watt University, Edinburgh, and completed his CPA in the UK.  "I was never passionate about accounting but to achieve my goals, I needed a strong background in finance, which my CPA course helped me gain," says Ashfaq.  After returning to Dhaka, he found a lucrative business in strawberries, collecting imported seeds, which further helped him earn the capital he needed for his future projects. 

He also applied for a course in leadership and entrepreneurship at Cambridge University.  "Top entrepreneurs such as the CEO of Jaguar, Country Director of Microsoft and Regional Director of Google were my classmates in that course," says Ashfaq. "I took that course so that I could apply the knowledge I gained from it to the situations in my country in a positive and practical way. It was a memorable experience." 

LEAD, which focuses on skill development, was inspired from the lessons Ashfaq learned at Cambridge University.  Initially, it focused on training corporate leaders and faculty members.  Since its inception, LEAD has successfully trained over 1,500 teachers.  

Ashfaq explained that university professors are not usually open to new ideas and after a stable career, they don't want to learn new things in life. "They are in a point of life where we cannot force them to start developing new skills. Yet, we were successful in bringing about some changes. For example, many universities have started to adopt more inclusive curriculums," explains Ashfaq. 

Recently, LEAD organised a workshop for which they selected 30 young candidates from various schools across the city and trained them for free. "We attempted to fill in the gaps left open by our education system and incorporate some vital life skills in the workshop for the young students," says Ashfaq. 

Apart from training, LEAD has launched Leadership Counselling for Policy and Research (LCPR), a programme aimed at creating youth-based think tanks. The programme, which is still in its initial stages, will include solution-driven talks, round table conferences and activities for research and critical thinking. 

"Youth-related think tanks are the need of the hour. We need to cultivate young innovators for the bright future of our country," concludes Ashfaq.