Accelerating the growth of SMEs in rural Bangladesh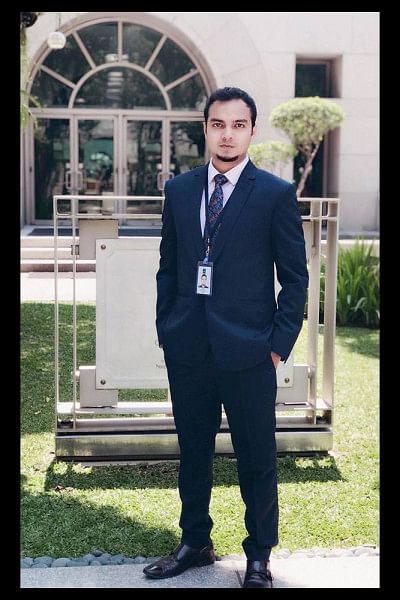 UNLEASH is a global innovation lab where young minds come together to transform their personal insights into ideas and build strong global networks around the Sustainable Development Goals (SDGs).  Recently, we caught up with the SDG 9 silver medalist of UNLEASH-2019, Zimran Khan, who is an Associate Project Analyst at Asian Development Bank.
Sum up your experience at UNLEASH 2019.
For me, showcasing the solution for Bangladesh at UNLEASH, TechCrunch Marketplace and pitching it at Dragons' Den, in front of Nobel Laureates was the best part of the whole experience. We were hosted at the heart of Nanshan District, which is home to many tech-giants. Shenzhen Industrial Design Profession Association (SIDA), Tencent WeStart and Deloitte team nurtured our ideas over ten days through amazing technical support, access and knowledge. I'm grateful to UNLEASH for giving me this amazing platform.
What SDG did you tackle at UNLEASH 2019?
I was selected for SDG-9: Industry, Innovation and Infrastructure and was grouped under the subtheme - Small and Medium Sized Enterprises (SME) Growth. In rural Bangladesh, entrepreneurs lack access to actionable information and finance. Despite the availability of multiple sources of financing, entrepreneurs are unaware of these options and are unable to draw comparisons needed to make informed financial decisions. I addressed this lack of access to information and finance, which obstructs the growth of SME entrepreneurs, especially females.
What was your proposed solution?
Our team, LoopBreakers, suggested a digital platform and mobile application that allows SME entrepreneurs to search for loan options, compare them, apply for loans and then monitor the progress of their application. This platform would also provide services like - artificial intelligence backed financial advisory support, grievance redress service, credit-rating system, analytics and a self-learn gamification feature that would help users improve their financial literacy. Earlier, we also pitched a national outreach programme based on the public-private partnership model that combines finance students from public universities and young professionals from the banking industry and sends them to rural areas, to help SMEs access financial information.
What are your goals as a young changemaker? 
My overarching goal is to contribute to the attainment of Bangladesh's SDGs through technology and innovation. I intend to leave an impact on Bangladesh's economic growth and poverty reduction by developing our SME sector. Particularly, I want work on increasing employment in the sector and providing access to finance for entrepreneurs.
In your opinion, what must be done to bring more young changemakers into action?
Access to quality education and opportunities would steer our youth to action, and enhance their engagement. Opinions of the youth must also be valued for future productivity and sustainability
What are your future plans?
I want to develop some of the solutions from UNLEASH. I plan to continue my work as an innovator, testing new ideas for the development of Bangladesh and beyond.