Dhaka FM 90.4 Brings "Startup Talk"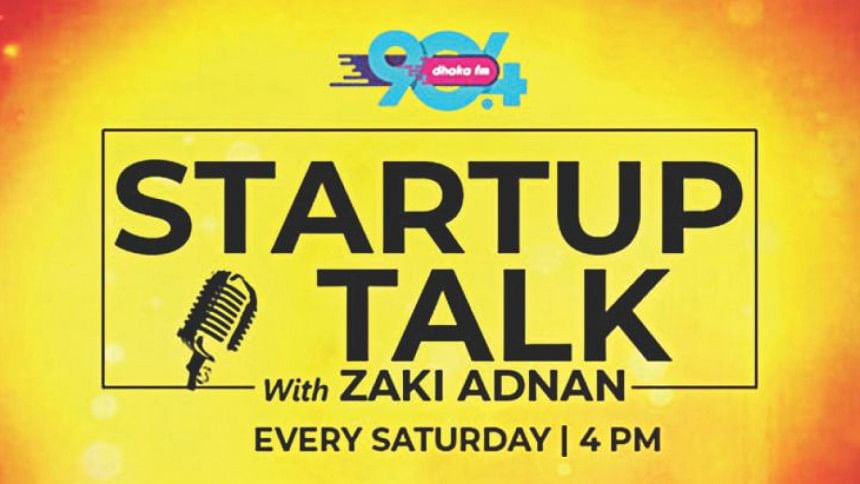 Anyone who has attempted startup business should be familiar with hardship and the challenges that come with it. To inspire newcomers into the professional world of technological entrepreneurship, Dhaka FM 90.4 has started hosting a radio show called "Startup Talk with Zaki Adnan", held every Saturday at 4 pm. This unique show promises to inspire the younger audience to take the leap into technological entrepreneurship.
 "The digital startup scene in Bangladesh is at an infant stage. There happens to be no dedicated media asset working towards highlighting the technological startups in our community. Daniel Bhai and I had a separate agenda to portray this emerging scene in Bangladesh," expresses Zaki Adnan, the Innovation and Ecosystem Manager at Grameenphone, and the host of the show. Daniel Afzalur Rahman is the Consultant at Dhaka FM 90.4.
"Startup Talk with Zaki Adnan" has already aired two episodes thus far, with the guests being Adnan Imtiaz Halim, CEO of Sheba.xyz, and Hussain Elius, Co-Founder and CEO of Pathao. Tomorrow's episode will feature Fahim Mashroor, CEO and Founder of Bdjobs.com.
The objective of the show is to invite founders of technological startups, innovative ecosystem enablers and innovation-promoting communities that work to solve problems. Being the first of its kind in this country, the show hopes to encourage new startup attempts through the tales of current founders and community leaders of this profession.