An Afternoon of Inspiration with Young Changemakers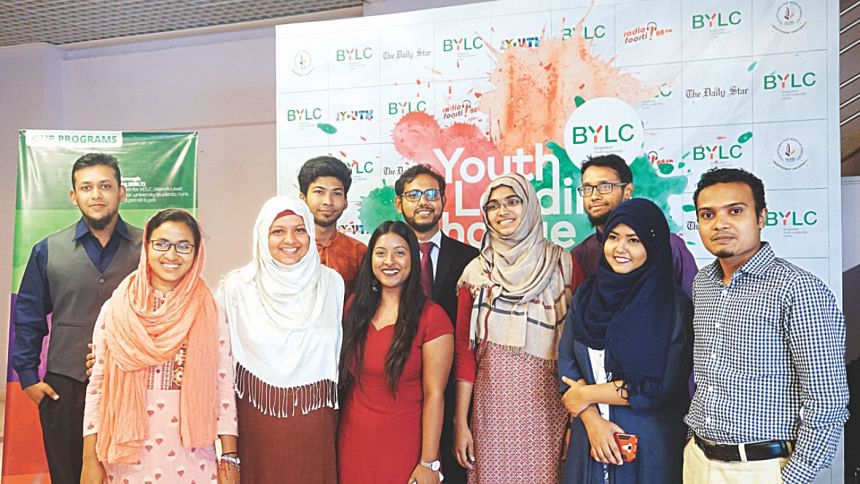 Since its inception in 2008, Bangladesh Youth Leadership Center (BYLC) has been working to equip the country's youth with the skills to lead change with competence, courage and compassion, thus promoting the belief that leadership can be exercised by anyone regardless of gender, age or status.
To demonstrate the power of today's youth, on April 7, 2018, BYLC, in partnership with Independent University, Bangladesh, hosted "Youth Leading Change", an event featuring ten bold and young change makers who are tackling some of the country's most pressing challenges in different and innovative ways.
Today, BYLC has more than 3,200 people who have graduated out of their leadership programmes. They have come from different English Medium and Bangla Medium schools as well as Madrasas. Many of them have started their own social initiatives, are high-performers in the private job sector, have significant positions in public service, and are excelling in different higher education institutions all over the world.
The audience at the event had the opportunity to hear from ten of the qualified speakers about the issues that keep them up at night, the struggles they confront and their creative interventions that are challenging the status quo and bringing positive changes in Bangladesh. The speakers were Anwar Ahmad, Tasmiah Allam, Sumon Selim Mollah, Tasnim Jara, Iffat Jahan Tusher, Imran Ahsan, Rubina Akhter, Almeer Ahsan Asif, Aflatun Kaiser Zilany and Monoshita Ayruani.
These change makers spoke about the many challenges surrounding health, education, employment and other sectors, as well as the accomplishments of their different social initiatives and campaigns. Among other things, they brought their missions of making healthcare accessible to the poor by connecting needy patients with people who are able and willing to donate money to fund their treatment, facilitating and educating the youth with the power of coding and programming, helping the Bangladeshi RMG sector, promoting tolerance and empathy and countering hate-speech through the development of critical thinking and extra-curricular activities, and having open dialogues about sexual abuse of children in Bangladesh to light.
This event hosted by BYLC was an afternoon of creativity, energy and inspiration. It conveyed that we are at a critical point in history where we must act quickly due to the rise of diseases, poverty, intolerance, and sexual and drug abuse. These social issues are all cries for healthy, effective leaders to provide direction so the youth of today can lead us to a better tomorrow.c