Three Years Later…
A BOTCHED UP INVESTIGATION STILL REMAINS SHROUDED IN MYSTERY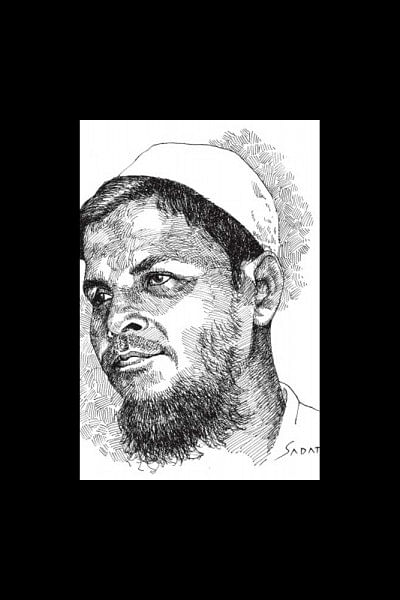 A sewing machine and a dozen colorful threads still give hope and strength to labour leader Aminul Islam's family, to survive. "He left nothing for our family," cries Islam's wife Husne Ara. She works relentlessly around the clock, trying to ensure meals and tuition fees for her children. "He might be a hero for garment workers but we are suffering immensely."
According to Husne Ara, her husband was not killed because of any political fallout, at least this is what she believes. She says that Islam never felt safe and always wanted the children to move safely to madrasahs. Most of the time he stayed away from home, and they could not speak over the phone properly. "He feared it was tapped," says Hosne Ara. "Even in the middle of the night he received arbitrary phone calls from the intelligence," she says.
A few months after the killing, investigations by the Detective Branch (DB) unearthed Mustafizur's connection with three National Security Intelligence (NSI) officials -- Aminul Islam, Lutfur Rahman, Mamunur Rashid. Garment worker activists believe that Mustafizur, who was last seen with Aminul Islam before his abduction, was an aide to the NSI. In fact, Humayun Kabir from the DB, also the investigative officer in charge of the case learned about Mustafizur's connections on June, 2012. However, before the DB could break into the case further, it was moved to the CID for further investigation, on November 2012.  
The investigation into Aminul's killing remains where it was three years ago. However, the CID report filed before the court dropped the names of the three accused officers. The charge sheet, in addition, includes Mustafizur's name as the prime suspect. 
Kalpona Akther, the president of Bangladesh Centre for Workers Solidarity, alleges that the CID investigation officer was not cooperative. "We protested against the charge sheet," she says.  "But there has not been any positive outcome." 
Husne Ara works hard to save every penny to run her family. Her daughter, Ankhi, recently got married. "She is teaching in a private school and her husband is doing well," says Husne Ara. "But I have two more children. Every day I wake up with anxiety, wondering if I can provide food for them."
Family and friends of the slain Aminul believe that the slow pace of the case proceedings endorses the reluctance of the concerned authority. But Husne Ara is still hopeful that the government will have an answer as to why her husband was taken away.
After Aminul's abduction on April 4, 2012, his body was recovered in Tangail, after a few days, with torture marks. After the recovery, a case was filed on April 9. The Investigation officer in charge was changed three times since the filing of the case. The charge sheet, recently submitted to court, carries many unresolved questions.