Restorying Partition: Ali lmam Majumder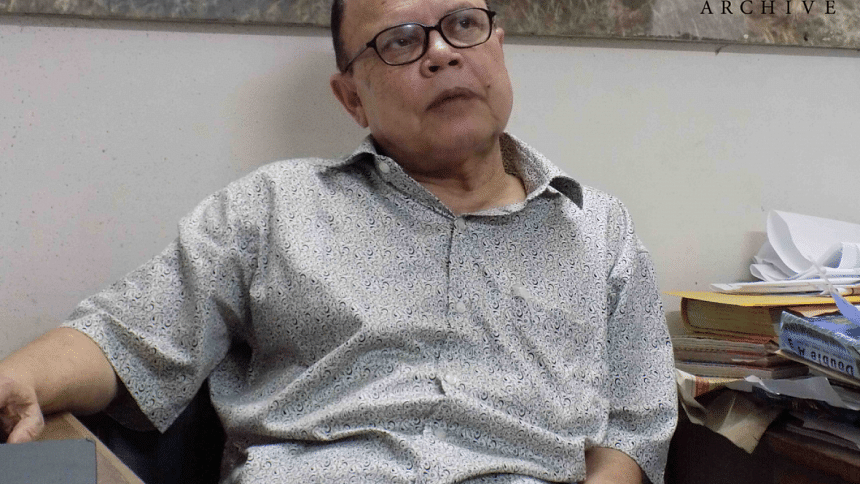 Currently Residing: Comilla, Bangladesh

Age in 1947: Not available

Migrated from: Kulubari Village, Sonamura sub division, Tripura

Migrated to: Comilla, Bangladesh
Ali Imam Majumder was born in the village of Kalabari, Tripura in 1950. His maternal home was in Sylhet. His family had a great deal of land in the village and its surroundings. He lived in a joint family where most of the villagers were their extended family members or distant relatives. His father worked in the State Bank of India where he held the post of cashier. Mr Majumder started his schooling in the village and studied there until class eight. His village was on the border between India and Pakistan and he remembers that Comilla was much closer to the village than any Indian town. The village was prosperous and had a diverse population, he remembers. He used to visit his friends' homes frequently, regardless of faith or background. He remembers the Durga Puja and Eid which were the largest festivals. All communities participated in each other's programs and enjoyed them collectively, he remembers. His social life, therefore, in the village was vibrant. His father allowed travelling groups to stay in the surroundings of their household, which was not a common practice, he recalls. 
Comilla was the nearest town to their village, so Mr Majumdar decided to pursue his studies in Comilla. He migrated to East Pakistan in 1962, joining Chittagong University for higher studies. He joined the civil service after completing higher studies and served for many years. He became the cabinet secretary of Bangladesh, the highest civilian administrative post in the country. Today, he resides in Dhaka.
In 2012, he visited his ancestral village of Kalabari. Mr Majumdar shares that it was a saddening experience, as his childhood friends had moved away and he came to find that his ancestral home was no longer there.
Interviewer: Deborshi Chakraborty

Camera Person: Deborshi Chakraborty

Archivist: Shubnum Gill; Yvonne Eadon

Story Donor/Sponsor: Gunwant K., Harbir, and Jasbir S. Bhatia

Photo and content sourced with permission from The 1947 Partition Archive (www.1947PartitionArchive.org)
---
See

States of being divided

for the full list of articles on this special issue of the Star Weekend.