Nothing is the same anymore
What does it mean for the people when a country is put in fear and terror, a country that already has a whole history of violent experiences behind it?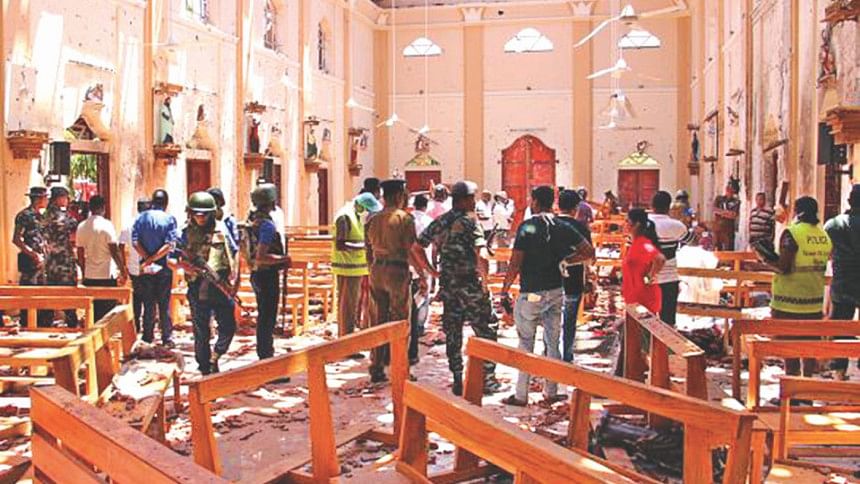 What does it mean for the people when a country is put in fear and terror, a country that already has a whole history of violent experiences behind it? "What the hell is wrong with this place?" was my first thought when the news about the explosions reached me on the morning of Easter Sunday. I was shocked, sad and angry. Shocked because it came out of nothing; sad about the dead and injured and their families; angry about the fact that not even 10 years after the end of the war, a new problem seems to have appeared. It was only my second day back in Colombo. After months in the visibly war-torn north of this country, I expected Colombo to be the place to lean back and relax a bit. And then this.
Over 300 dead, hundreds injured in three different cities following explosions in churches, hotels, guest houses and residential areas. After the first terrible attacks on three churches and three 5-star hotels on the morning of Easter Sunday, two others followed in more marginal areas of the capital, Colombo, in the afternoon. What has followed since is a hunt for suspects—even after nearly 30 arrests, the identities and intentions of the perpetrators remain unconfirmed (as of this article going to print on April 23). More and more explosive devices are being found in different areas—near the international airport, at the large private bus station in Colombo, in a vehicle near the first place of attack, and the St Anthony Church in Colombo. The last one exploded when the army tried to defuse it. The curfew on Sunday afternoon was only temporarily lifted and became effective again Monday evening. Nothing has gone back to normal yet.
The first steps out of the house after the curfew are indeed strange. In the morning, in the middle of the normally busy Bambalapitiya area, the streets are remarkably quiet. Someone who doesn't know Colombo well would hardly notice, but if you've been living here for years, you'd realise how different this vibrant, beautiful city looks now. Less traffic, fewer people on the streets and restaurants, police walking around and many shops still closed.
The situation feels so surreal, because all of a sudden, the light-headed freedoms of yesterday are gone. Over the past 24 hours, I have received countless worried calls and messages insisting that I stay at home, store enough food and drink, avoid public places and the public transport, be safe.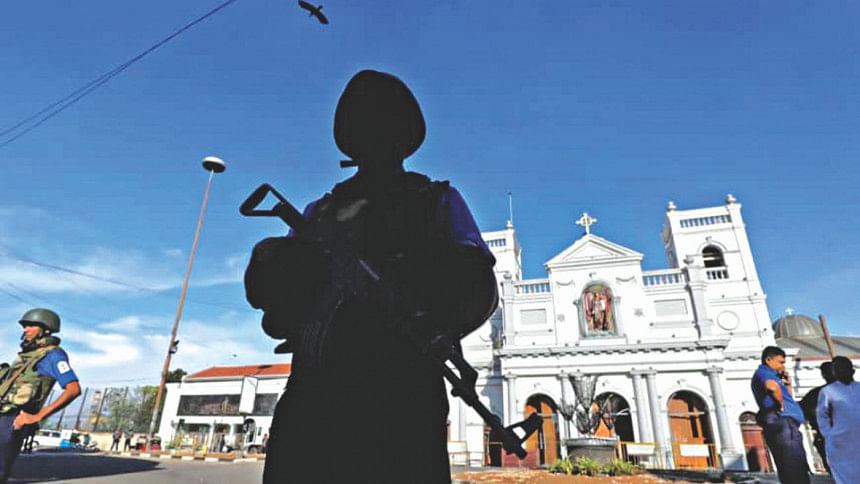 That the nearly 300 people who walked down the streets here—or in Batticaloa or Negombo—will never be able to do so again is more than tragic. A friend tells me that she is at a funeral; she lost a friend who died in the church explosion in Negombo. "Every house here is a funeral house. Very painful," she writes. And on the phone an aunt tells me minutes later that her brother's mother-in-law survived the attack on St Anthony's Church and is still in complete shock. "10 years back, we would have expected this. But now…" she says with sorrow. Thinking about the thousands that are grieving for their lost loved ones is heartbreaking. The churches and hotels, which have been places of joy for so long, have now turned into unforgettable sites of violence. People are asking themselves how and when they can ever go to public places again without fear. This may be exactly what the perpetrators wanted.
But what now? The Minister of Health and cabinet spokesman Rajitha Senaratne told reporters on Monday that a local radical Islamic group called National Thowheeth Jama'ath is behind the attacks, perhaps with international support. Even before this became official, there were attacks on a mosque and shops owned by Muslims. At this moment, instead of worrying about my safety, I worry about the implications for this country, and for its minority communities. It has been barely 10 years since the end of the civil war which still haunts this island. These horrifying attacks should not be the beginning of further religious or ethnic divisions, but rather a moment for maintaining solidarity.
I hope that all the wonderful Tamil, Muslim and Sinhalese people can see this horrible event for what it is: a painful attack on humanity by a group of extremely violent people. This is not a problem of any religion or ethnicity, and this group of attackers does not represent the values of any Sri Lankan community. There has been enough discrimination and violence here in recent decades. The beauty of Sri Lanka lies in its fascinating diversity. No matter which group the perpetrators belong to—they will only win the battle when our communities get divided. The true strength of society lies in its unity and cohesion. Let the crowds who queued up to donate blood to the victims not be the last instance when our communities stood together regardless of ethnic, cultural or religious divides.
Sowmya Maheswaran is a German-Tamil social and cultural anthropologist specialising in South Asia.