Human Rights
When teenagers are sent to adult jails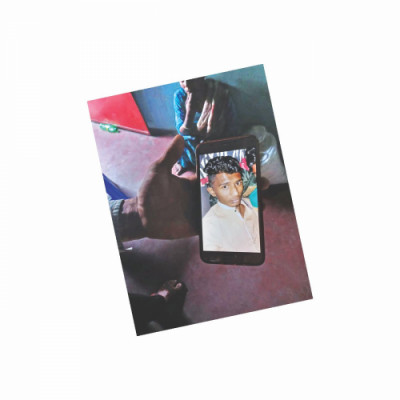 Hridoy Gazi is an inmate at Kashimpur Prison in Gazipur. He is also an eighth-grader according to his family, and a 13-year-old according to his birth certificate.
This basically makes it illegal for the state to keep him in the same prison as adults. However, that's where he has been living since the first week of April.
"He is in the Kashimpur first-security jail along with all the big convicts," says his father*. According to case documents, Hridoy was a part of a gang that mugged and fatally stabbed a man in front of Wari's Joy Kali Mandir, on April 2 this year.
He was charged with murder—and all his case documents declare him to be 18 years of age.
"Hridoy still plays ball with his friends. He had just finished his seventh-grade final exams in a school in our village in Shokhipur of Shariatpur district, when we moved to Dhaka," says the father, who has been running a tiny tea-stall in the area adjacent to the Mayor Mohammed Hanif flyover ever since then. He rents a tiny flat in a rooftop of a building close to where he has his shop.
"Hridoy is our youngest brother. He is even younger than me and I am in class 9," says Hridoy's sister. Small and thin in stature, with a headband keeping the hair off her face, she definitely looks her age.
"I heard that Hridoy was hanging out with his friends in the area when he was picked up by the police. I was not in town, so his mother rushed to the Wari police station, but she was not allowed to meet our son," describes the father. "She even took food along with her because it was time for lunch but they did not allow her to feed him."
The police took the child to the court the next day, obtained a two-day remand, and brought him back to the police station. The remand prayer application said it was to interrogate him for names of the other members of the gang. Once again, the family was not allowed to meet the boy, they claim. Once the two days were up, the boy was sent to prison to live among adult inmates and wait out the hearing of his case.
Holding children in adult jails is absolutely illegal, says Justice Nizamul Huq, the Chief Legal Advisor of Bangladesh Legal Aid Services Trust (BLAST). "All police stations have probation officers who are supposed to be verifying the ages of arrestees being brought in. Unfortunately, that does not happen."
"The police do this out of ill-motivation, and this only causes the children to suffer," he adds.
Shahjahan Ahmed, the senior Superintendent Kashimpur High Security Prison where Hridoy is being held, states that when he takes in new inmates, he has to believe whatever is written in the court order.
"If the court order says the inmate is 18 years old, then I have to believe it, and abide by it. However, the investigating officer could have lied about the age because dealing with minors come with added responsibilities for the police," he adds.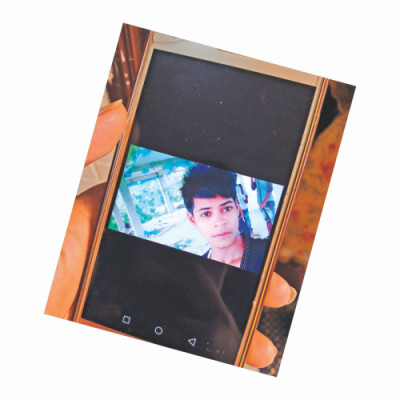 16-year-old Mohammed Mobarok Hossain, a teenager from the Damalkot area of Bhashantek is also in an adult jail like Hridoy. Last September, he was picked up, booked for "intended to commit robbery" and sent to Kashimpur Prison. The first incident report of his case states that Mobarok was found to be holding a bag containing seven unexploded crude bombs.
"My son was supposed to sit for his Junior Secondary School Certificate exams, but because he has been imprisoned with the adults, he has been unable to do so," says Mobarok's mother.
When asked for proof of Mobarok's age, his sister opened a steel trunk and pulled out a wrinkled birth certificate. According to the piece of paper, he was born in 2002. 
"My son was sitting with a group playing cards when the police swooped in and arrested all of them," says the boy's mother. "I went searching for him in Bhashantek police station and was told that he was arrested for being a part of a robber gang."
The Children's Act 2013 affords minors who come in conflict with the law several layers of protection, including the assigning of a probation officer and holding trials in child-friendly courts. They are also held at the juvenile detention centres—dubbed "Youth Development Centres"—located around the country.
The differences between an adult prison and the juvenile detention centres are manifold. The latter for example, is run by the Department of Social Welfare. The centres are equipped with teachers so that children can continue their education, or learn trades. With security being a lot laxer, children are not locked up in cells like in prisons. They are also provided psychiatric counseling and their families are very much allowed to be involved.
On the other hand, media reports have stated that drugs are found abundantly in our prisons and locked-up terrorists routinely recruit youngsters inside the jail. Bangladesh has the third most overcrowded prisons in Asia, as per the Prisons Directorate itself.
The then Officer-in-Charge of Wari police station Rafiqul Islam (who is currently posted in Badda), oversaw Hridoy's arrest. "He is 18 years of age for sure. He told me so himself," he claims.
"He also gave a confessional statement in court. If he lied to me about being 18 years old, he could have told the magistrate!" says OC Rafiqul Islam.
"Hridoy is a hardened criminal and is known for mugging around the area. He stabbed someone to death. If you are thinking of his rights, you need to think about the rights of his victims."
He also claims that it is difficult for them to determine the age of arrestees when they are being brought in. "If he is truly underage why don't his parents go to court and prove it?"
Hridoy's family had in fact gone to the court—they got a lawyer to get the job done but could not pay him completely. Now they are simply resigned to their fate. "I am a very poor person, and I am afraid of courts and jails. Whatever I had in fate, happened to me. What am I going to do?" says Hridoy's father.
Similarly, Mobarok's family paid Tk 10,000 to a lawyer but have not seen real results yet.
"If the court instructs me to move the inmate to a juvenile detention centre, I will definitely do so," says Subrata Kumar Bala, the senior Superintendent of the Kashimpur jail unit where Mobarok is housed. "The process is very simple. The parents have to submit the birth certificate to the court and the inmate will be produced as proof."
*Hridoy Gazi's family wished not to be named for fear of repercussions