History
The Lost Child of Chittagong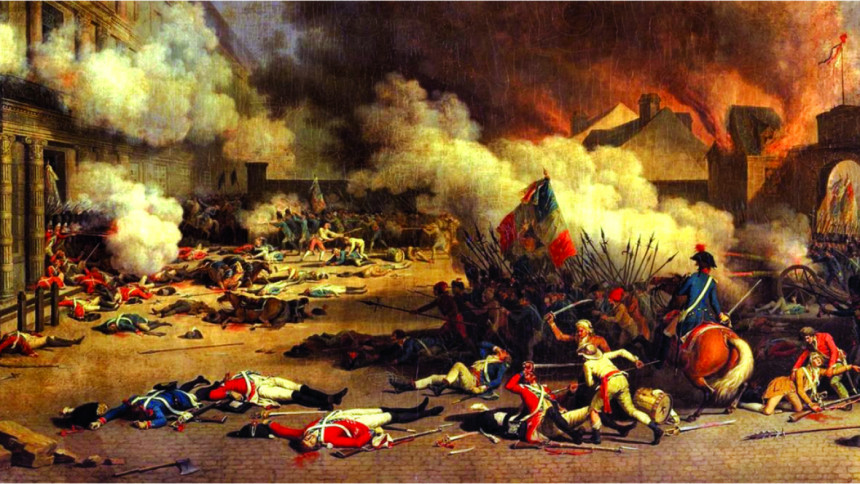 French revolution is one of the incidents that changed the world's history decisively. It's far reaching social, political and cultural impact contributed a lot to shape the modern day's Europe and the western world. However, how many of us know that a Bangladeshi boy played a very significant role in this historic event? It may be surprising to many of us but it is quite true.
In France he was known as Zamor and his Christianised name was Louis Benoit. Born in 1762 (not confirmed) at Chittagong, Zamor was kidnapped by the English slave traders when he was only eleven years old. The slave traders took Zamor to Madagascar and there he was sold to the French slave traders.  After being trafficked to France, Zamor was sold to the France's royal palace as a palace slave. Entrance into royal palace changed Zamor's life.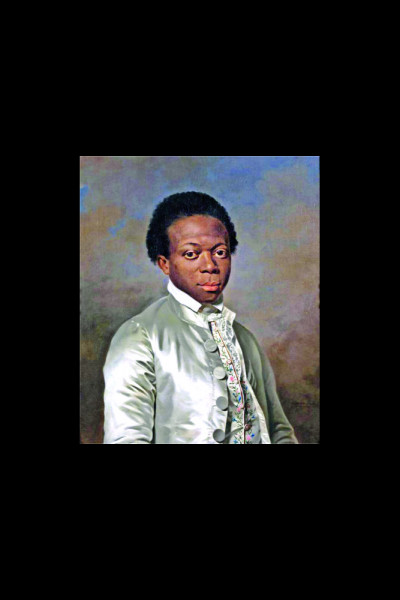 Zamor was educated by Countess Du Barry who was a mistress of the French monarch Louis XV and became her servant. However, the countess mistook him as an African boy and the impression of this mistake can easily be understood from Zamor's portrait where Jacques Antoine Marie Lemoine, the painter, portrayed him with African features. The countess wrote in her memoirs about Zamor, "The second object of my regard was Zamor, a young African boy, full of intelligence and mischief; simple and independent in his nature, yet wild as his country. Zamor fancied himself the equal of all he met, scarcely deigning to acknowledge the king himself as his superior."
During his stay in the royal palace Zamor developed a keen interest on philosophy and literature. He secretly studied all the works of revolutionary philosopher and writer Jean Jack Rousseau and became deeply influenced by his philosophy.
When the French revolution broke out against the oppressive rule of French aristocrats, Zamor and Countess Du Berry joined the revolutionary Jacobin Club. He used to maintain secret connections with the revolutionary leaders and helped them by providing information. For his contribution to the revolution, Zamor was made the office-bearer of the Committee of Public Safety which was the de facto executive government of France during the turbulent period after the onset of the revolution. Then in 1792 he was made secretary of the committee whose duty was to keep an eye on the aristocrats. 
However, Zamor's relationship with revolutionary, puritan leader George Grieve appalled Countess Du Barry and she ordered Zamor to leave her palace within three days if he had not severed his liaison with the revolutionary leader. Zamor was also aggrieved by Du Barry's secret connection with the French aristocrats who fled to London. Zamor revealed this fact before the Revolutionary Tribunal and accused Du Barry of helping the aristocrats with money and shelter. There in the court while giving his witness statement, Zamor for the first time mentioned that he was actually from Chittagong in Bengal, not from Africa. Upon his statement Countess Du Barry was arrested and executed in guillotine.
Later life of Zamor remained unknown. After Countess Du Barry's execution, he left the revolutionary group and maintained a solitary life in the old quarter of Paris. He died there in poverty on February 7, 1820.
Zamor's contribution in French revolution was significant. He sacrificed the luxury of royal palace and safety provided by his countess only because of his faith on liberty, equality and fraternity. However, very few remember the contribution and sacrifice of this Bangladeshi boy who, far from his birthplace, sacrificed his life for a people's revolution against oppression and injustice.
The writer is a student of class 10 at Ta'mirul Millat Kamil Madrasah, Tongi branch.