Charcoal's Visual Retreat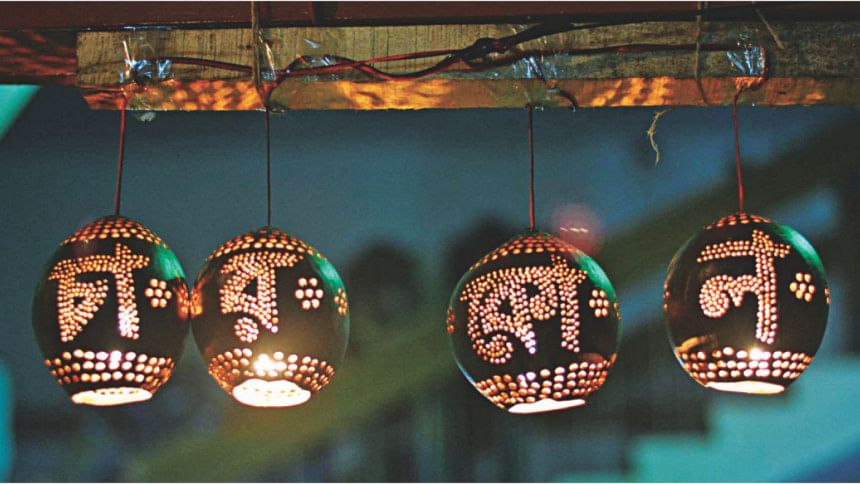 Photos: courtesy
We all know that engineering and architecture students pull all-nighters very often, struggling under a regular wave of stress of their assignments, quizzes and submissions. Amidst this overwhelming academic pressure, for many of them, art has always been a go-to stress relief activity. 
To experience the thrill of art together, the journey of Charcoal, an art community of some students of Bangladesh University of Engineering and Technology (BUET) was launched last year.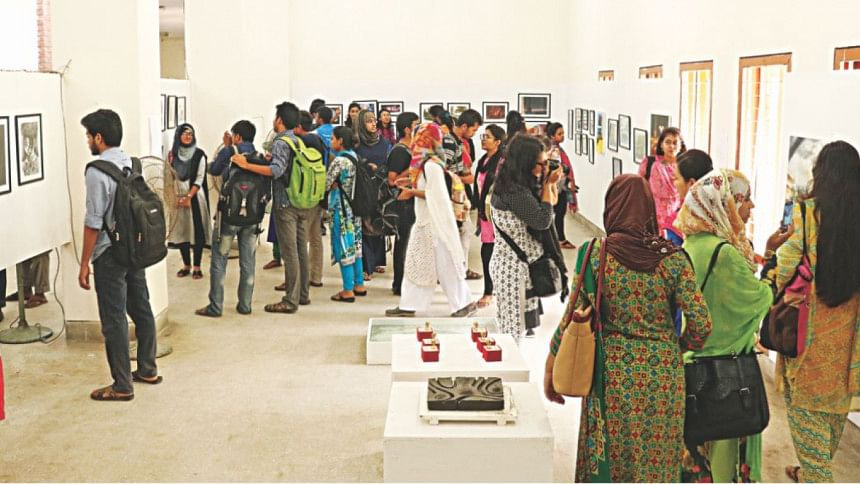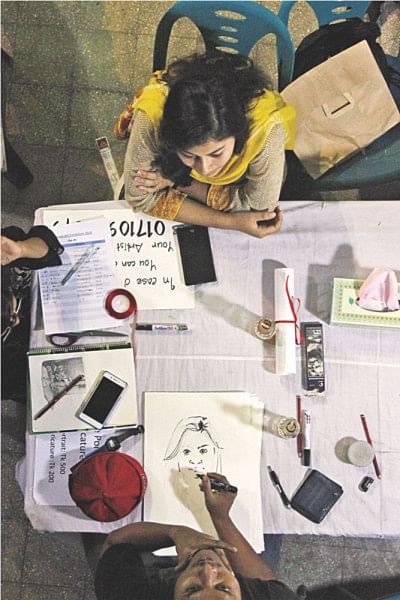 Charcoal started its journey with a simple intention - to create a platform where would-be engineers and architects can come together with their artistic ability, and further explore their creativity in an encouraging environment. Recently, they organised their second exhibition in BUET auditorium complex, where around 40 young artists displayed their paintings. "Our exhibition which was opened by Architect Mubasshar Hussein, lasted for only two days, but we were carried away by the flood of visitors in this exhibition," says Tanvir Imtiaz Limon, President of Charcoal.  "A total of 92 artworks of various mediums - oil, acrylic, pencil sketches - were exhibited and we also had live portrait sessions going on during the exhibition."
While many would just quietly walk around and enjoy this wonderful visual feast, a large number of people were found taking shots of their feet with an untitled painting, depicting a pair of feet, that was kept on the floor, covered with glass. "That painting probably had the most number of visitors, in fact some visitors crouched down really low to take the perfect feet shot, and somehow, in the process, the glass cover broke," Tanvir laughs.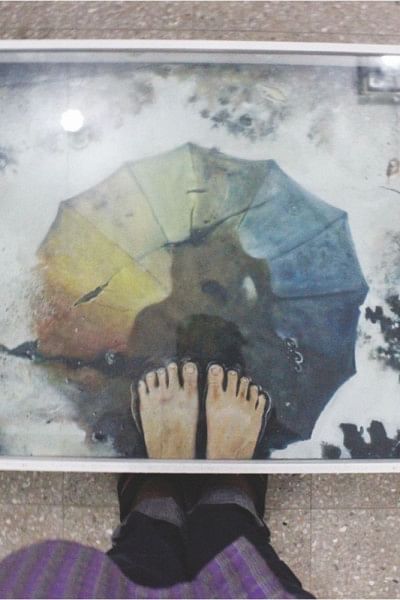 "Organising this event was not an easy feat for us given that we had glitches and limitations. We are lucky to have Dr Md Sabbir Mostafa Khan as our moderator. Finding the sponsor was particularly difficult, but, considering the response that we got this time, we are planning to carry on this artistic journey."
Despite ungodly study hours and unimaginable academic hours, these young students have been successful in creating an art space that gives wings to their passion for art. Once again, this endeavour proves that our students are filled with potential that is yet to be untapped.