ART
Lessons From Legendary Dancer Amala Shankar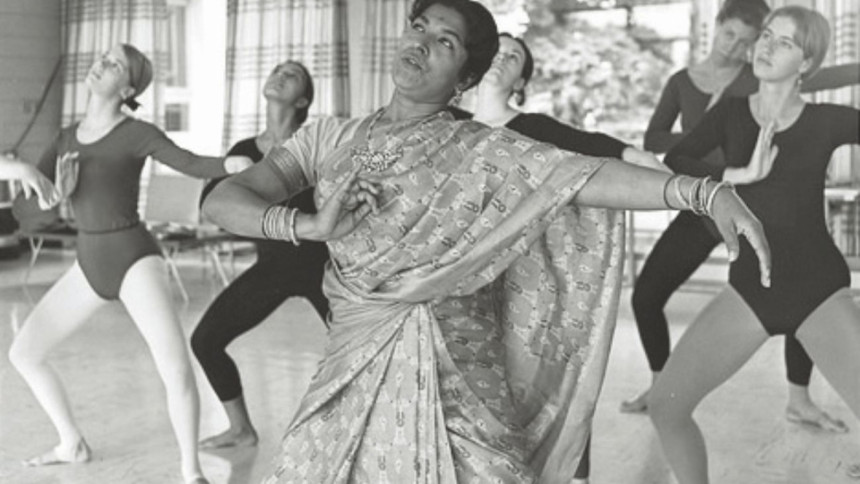 Amala Shankar, the ever graceful, legendary Indian danseuse, wife of dance maestro Uday Shankar, mother of Mamata and Ananda Shankar, steps onto her 100th year in this world June 27. When I met her last year on the eve of her birthday, she was still thinking about teaching dance, planning meetings for more work and productions with her students, still hopeful and dreaming about dance, which goes to show there is no stopping a passionate dancer, even at 100. She had visited Bangladesh quite a few times, and seeing me here, she expressed her desire to visit Bangladesh once again.
Amala Shankar was born on June 27, 1919 in Jessore, then undivided Bengal, and was introduced to dance at a very young age by the Shankar family whom she met in France. She took her initial and for the part, main training in dance under Uday Shankar. It was soon that she began to perform as his dance partner and often took up main roles in his dance productions; she later got married to him. Amala Shankar also had the opportunity to train in many other dance styles—Manipuri dance from Amoubi Singh, Kathakali from Shankaran Nambudiripad, and Bharatanatyam under Kandappa Pillai, at Uday Shankar's dance centre in Almora.
Along with Uday Shankar, Amala Shankar became a great practitioner of experimental and modern Indian dance. Amala attained great appreciation, both home and abroad, through her performances in the leading roles of the productions that Uday Shankar choreographed. She featured in the lead role of "Kalpana" or Imagination, an epic feature film produced by Uday Shankar based on his imaginations and experimental ideas on dance, which to this day, amazes everyone with its grandeur, immaculate choreography, and the performance of the dancers, especially that of Uday and Amala. She later established her dance school in Kolkata--Uday Shankar India Culture Centre--which produced several talented dancers and choreographers of the Uday Shankar dance style.
Along with several other prestigious recognitions and awards, Amala was conferred the Padma Bhushan in 1991. Besides being a magnificent dancer, she also had a great passion for painting. Instead of using conventional brushes, she used the nails of her hands to create many beautiful pieces of art work.
I was a mere teenager during the Liberation War in 1971, when my entire family had to move to Kolkata as refugees. After liberation, my parents came back to Bangladesh to tend to the damages at our house in Chittagong. During that time, I stayed back with my siblings and one day, went to see the dance classes at Uday Shankar India Culture Centre in Kolkata with my cousin, who was a student there. My entire notion of dance changed that day as I watched Amala Shankar dance. It was then that I decided that for the rest of my life, I would only dance. She ignited the passion for dance in me. I got the chance of getting admission at the Uday Shankar India Culture Centre. It was there that my whole perception of dance transformed; dance was not just about getting ready, putting on make-up, donning a costume, and going on stage to perform—Amala's dance made me realise that dance went beyond beauty and the structural body movements—it was a lyrical expression of the heart through universal language of the body.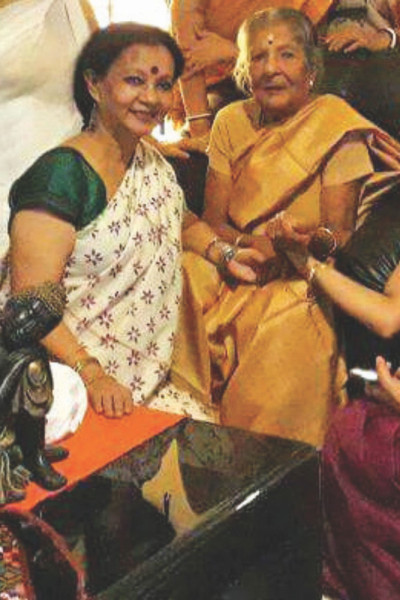 It was from her, who I now call Mashima, that I learnt how to speak through the body, learnt that body language was powerful enough to emote anything. The way she articulated expression through every part of her body, the way she moved, the way she created extraordinary dance out of the ordinary enthralled me. Her majestic postures, enigmatic presence, fluent articulation of movement, and wondrous ideas left everyone speechless. She inspired me to be imaginative and think beyond, during her classes.  Over the years she has inspired me to make every part of my body speak out, to enjoy that articulation and to think further from our thoughts.
Not only dance but I learnt a great deal about life, dance, and discipline from her. I began to see dance as my prayer, respected it with all my being. I embraced the ideals, morals, and discipline of Uday Shankar India Culture Centre, taught by Mashima, wholeheartedly. During classes and rehearsals for shows there, I observed the ideals that greatly moved and later influenced me. For example, there was no senior or junior artiste when it came to dance—the performance was the priority. I also saw the uncompromising approach towards the performance and positions. The quality of one's movements determined their position in the choreography.
And also after a series of practice and rehearsals, there could be last minute dropouts from the performance. It did not mean belittling or insulting the dropped out performer but rather for the sake of a good performance, there was to be no concession. The performers put the entire performance first, not their individual performances.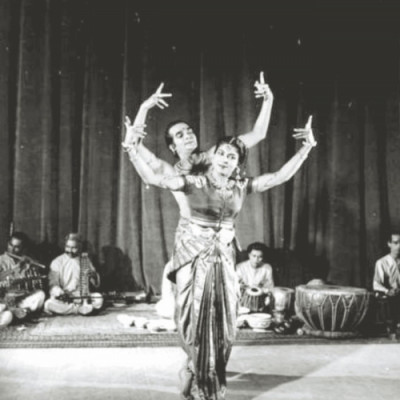 Based on these ideals, I even got the opportunity to perform in the annual show of the institution with the senior dancers only after one month of my admission. I have seen Mamata Shankar (renowned dancer and daughter of Amala Shankar) also following the same principles in her workshop and performances during her visit to Dhaka. I have tried to walk along this ideology all my life. Whatever I have achieved today is because of my uncompromising approach towards dance. I have been greatly appreciated for this at times and at other times been criticised as unfair and biased. However, I had learnt from my inspiration to always make dance my first priority.
While her legacy is carried on in India through the hands of her very accomplished students, I too have tried to pass on whatever I have learnt from her to my students, to keep her lessons, values, ideals, and inspiration alive within a generation of dancers in Bangladesh, the land where she was born.
Sharmila Banerjee is a renowned dancer and choreographer from Bangladesh.
*An abridged version of this article was published on June 27 in the Arts & Entertainment section of The Daily Star.