WEDDING SPECIAL
Skincare tips for the bride and the groom -to-be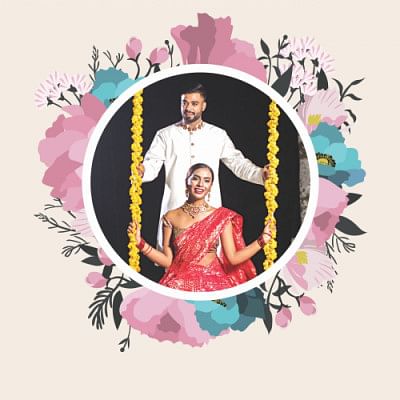 Many a youth dream about their weddings their whole lives. And why not? Marriage signifies the transition into a beautiful new life when two souls become one. And the day this special bond comes into being is worthy of a celebration!
The bride is the centre of attention in every wedding, so it's only natural that the person in question would want to look her best! Successful bridal looks are the culmination of a few factors. While the outfit, jewellery and hair are important, a bride must pay attention to her skin.
Clear, blemish-free, glowing complexion not only provides a fabulous canvas for all bridal makeup looks, it is also the best accessory to flaunt post-wedding. Heavy makeup will only go so far; radiant skin allows one to get away with wearing as little makeup as possible.
One may have gotten good skin from their parents' genes, but without proper care, it is likely to show signs of dullness. It is a good idea to visit a dermatologist to understand the situation of one's skin. A lot of times some skin problems arise from underlying medical conditions that need to be diagnosed to be treated properly. If you are suffering from conditions like acne, pigmentation or hormonal imbalance, then a dermatologist will be able to detect it and prescribe necessary steps to cure it.
The next thing to take care of is one's diet. A healthy, balanced food plan consisting of fruits, vegetables, protein and vitamins is key. Cutting out unnecessary sugar, processed and junk food will have fabulous results, not to mention shedding excess weight. Try a low-sodium diet; salty food tends to retain water, making skin look dull and lifeless. Reduce the amount of caffeine which strips skin of oxygen. Try sipping on green tea or herbal concoctions such as lemon and honey. Another tip is to drink as much water as possible. It flushes out toxins and adds a glow. Citrus fruits and fibrous carbohydrates is also very good to clean out one's skin from within.
While genetics play a big part, good skin can be created. It requires some effort from the bride and groom of course. Establishing a proper skincare regime is essential by now if one does not have one. Cleansing and moisturizing are the basic steps and must be followed twice every single day. Try a combination of two different kinds of cleansers — a mild one and a strong one. A balance of these two will take cleansing to the next level.
The importance of moisturising cannot be stressed upon enough. It protects the skin from free radicals. For brides and grooms, understanding the skin type and hydrating it is key for soft and supple skin. A serum that has anti-ageing properties will treat fine lines and add radiance to your skin.
Sunscreen is a must. Choose a hydrating, broad spectrum formulation with SPF 50 or higher and use it every time before stepping out in the sun. A very wise beautician once said for good skin, every day is everything. Make these steps a part of your daily routine.
Exfoliation is another major step to get rid of dead skin and bring out the skin's glow. Homemade masks using ingredients from the kitchen work like magic. Brides can use the basic uptan every other day, mixed with rose water, to bring glow. Alternately, brightening facials at reputed salons are very good to boost skin's cell turnover. Regular facials done every few weeks are beneficial.
The last few weeks before the wedding are the most crucial. Sticking to the abovementioned routine diligently will yield great results. Eating right, getting enough sleep and drinking enough water is very important at this stage, even though it might be hard due to stress over the upcoming nuptials. Pre-wedding rituals and functions mean wearing lots of makeup, so do not forget to take it off properly no matter how tired you are.
Leftover makeup clogs skin's pores and does not allow it to breathe. Use a good quality remover that will not make skin dry or stretchy. Any facial treatments such as threading, plucking and blackhead removal must be done at least a week prior to the events to prevent any nasty breakout.
The same principle applies for facials and other treatments; avoid bleaching and fair polish a week before. For the actual event days, get good sleep the night before and keep sipping on water throughout the day.
Bridal makeup tends to be heavy so proper removal is mandatory. The last tip is to make skincare a part of your daily life after the wedding as well. It is one accessory that you will flaunt for the rest of life so make the effort, it is worth it!
Model: Abdullah Al Mahfuz, Mysha
Wardrobe: Chondon (sherwani); Tangail Saree Kutir (sari)
Blouse: Jahin Khan
Makeup: Farzana Shakil's Makeover Salon
Jewellery: Sparkle