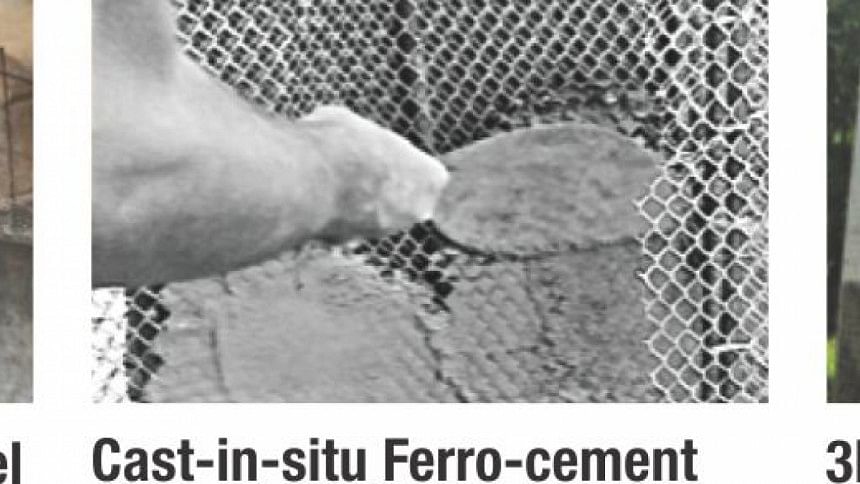 Bricks are rectangular blocks of baked topsoil from agricultural land and are used mainly for building walls and roads. They are also used for making coarse aggregate for concrete in civil engineering structures of some countries including Bangladesh.
Making burnt clay bricks requires a huge amount of topsoil as well as fuel for burning the soil. Studies reveal that every year Bangladesh loses one percent of agricultural land of which 17.4 percent is used for manufacturing bricks amounting to 18,000 hectares (180 square kilometres) of agricultural land. The loss of such vast amounts of land has an explicit negative effect on food security. Moreover, about 8 million tonnes of coal and wood are being used for baking 25 billion bricks per year causing emissions of about 15 million tonnes of oxides of carbon and usage of 60 million tonnes of topsoil as raw material. Emissions arising from making bricks account for more or less 20 percent of total national emission. Studies reveal that emissions in Dhaka during the dry season make up as high as 58 percent of total emissions coming out of 1,200 brick kilns in and around Dhaka city. Emission of such huge amounts of carbon is one of the major causes of environmental pollution and use of fuel leads to deforestation which again has an adverse impact on the environment.
As a construction material, bricks are not a good engineering product. Soils from different sources and burning processes cause heterogeneity in the product quality. Bricks make construction immensely time-consuming and laborious. It is not suitable for earthquake resilient building structures. Furthermore, the foundation becomes expensive because of its heavy weight which increases the seismic load and building weight. Since bricks absorb water easily, it causes efflorescence when exposed to a humid environment. Because of the uneven surface and shape of bricks, thick mortar and plaster are required between two bricks and surface of walls, respectively. Because of high water absorption and shrinkage cracks, bricks require more maintenance. Also, it isn't suitable for production on site, when necessary. Use of red clay bricks in the construction industry is therefore morally, environmentally and socially harmful.
To ensure food security, prevent deforestation, reduce environmental pollution, reduce earthquake and structure load, and to get rid of efflorescence, and reduce construction cost, we don't have a choice other than adopting an alternative to bricks. During the last five years, the Housing and Building Research Institute (HBRI) innovated some alternative materials and technologies to bricks using river dredge sand and soil which are agro-friendly, environment-friendly, durable, sustainable and affordable for the common people. These technologies include Concrete Hollow Blocks, thermal block using expanded polystyrene sheet, Compressed Stabilised Earth Block (CSEB), Interlocking CSEB, Ferro-cement Wall Panel, and Ferro-cement Laminated Sandwich Panel. Moreover, some other alternative technologies are already available in the market. The most superior alternative to brick technology in the world, Autoclaved Aerated Concrete (AAC) Block, is about to enter the market.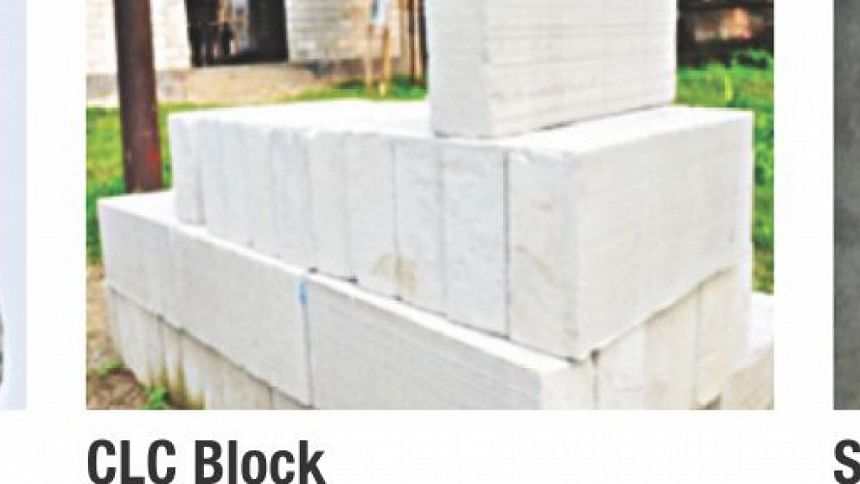 Considering the abovementioned facts, we have no other way but to adopt alternatives to bricks for sustainable food security as well as environmental conservation. We also need to ensure housing and construction practices become more affordable. The following might be considered as some alternatives for countries like Bangladesh.
1.            Autoclaved Aerated Concrete Block (AAC)
2.            Concrete Blocks (hollow and solid)
3.            Compressed Stabilised Earth Block (CSEB)
4.            Interlocking CSEB
5.            CSEB reinforced with jute fibre
6.            Thermal Block
7.            Cellular Lightweight Concrete Block
8.            Poly Block
9.            Ferro-cement Panel (pre-cast and cast in situ)
10.          Sandwich Panel (ferro-cement lined and metal laminated)
11.          3D Panel
12.          Stabilised soil bed to replace brick flat soling
Alternative materials have the following advantages over conventional burnt clay bricks:
1.            Better functional efficiency
2.            Cost effectiveness
3.            Better durability
4.            Ease of construction
5.            Better finish
6.            Minimum waste
7.            Less maintenance cost
8.            Minimum defects
9.            Less energy intensive
10.          Affordable
11.          Better sound and heat insulation property
12.          Lighter in weight which makes buildings earthquake resilient and economical
13.          Waste management by making blocks from domestic and industrial waste
14.          Utilisation of river dredged soil for concrete blocks and CSEB
15.          Reduces agricultural land loss
16.          Helps in reducing carbon emission and deforestation
Mohammad Abu Sadeque is Former Director, Housing and Building Research Institute (HBRI).