The shocking extent of exploitative formula milk marketing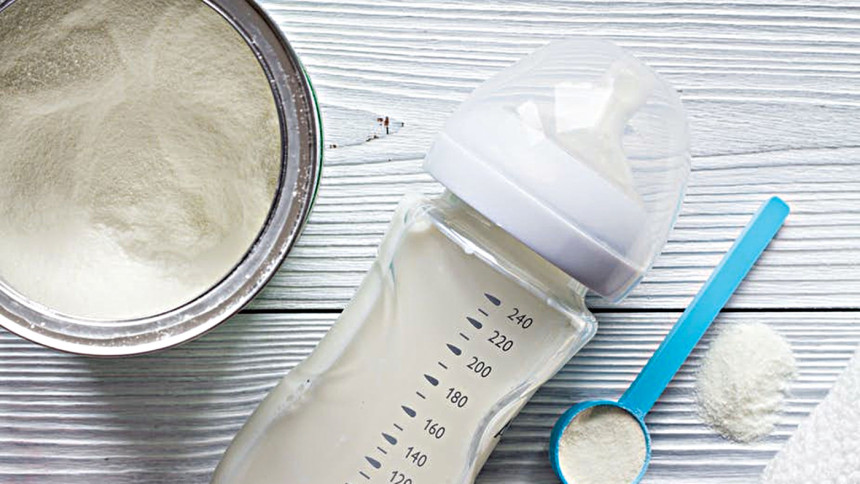 Formula milk companies pay social media platforms and influencers to directly access pregnant women and new mothers. The $55 billion worldwide formula milk market targets new mothers with targeted social media material often not recognised as advertising.
A recent World Health Organisation (WHO) report titled Scope and impact of digital marketing strategies for promoting breast-milk substitutes outline digital marketing techniques to influence new parents' feeding decisions.
To deliver targeted advertising to new moms and pregnant women, formula milk firms can buy or collect personal information using technologies like apps and virtual support groups (or 'baby clubs').
The report summarises findings from a new study that gathered and analysed 4 million social media postings about new-born feeding between January and June 2021. These posts reached 2.47 billion people and generated more than 12 million likes, shares or comments.
Formula milk corporations post to social media 90 times each day, reaching 229 million people, three times as many as non-commercial accounts that promote breastfeeding.
As a result of this widespread marketing, moms are less likely to exclusively breastfeed as recommended by WHO. Commercial milk formula advertising should have ended decades ago. It is outrageous that formula milk firms are now using more effective and sinister marketing strategies to increase sales.
The report drew on previous multi-country research on mothers' and health professionals' experiences of formula milk marketing and social listening research on public online communications. The studies illustrate how misinformation regarding breastfeeding and breast milk impairs women's confidence to effectively nurse.
The global digital marketing of formula milk violates the 1981 World Health Assembly's International Code of Marketing of Breast-milk Substitutes (the Code). The Code is a landmark public health agreement aimed to safeguard the public and mothers from aggressive infant food industry marketing methods that harm breastfeeding.
Despite substantial evidence that exclusive and continuous breastfeeding improves children, moms, and community health, far too few children are breastfed exclusively. These marketing methods may reduce the quantity of formula milk sold, increasing profitability.
Because national monitoring and health authorities can ignore these forms of digital marketing, new approaches to Code implementation and enforcement are required. Currently, cross-border marketing can circumvent national legislation.
WHO has urged the infant food industry to stop exploitative formula milk marketing and governments from protecting new children and families by banning all formula milk advertising and promotion.