Exposure to outdoor artificial light at night is associated with an increased risk of diabetes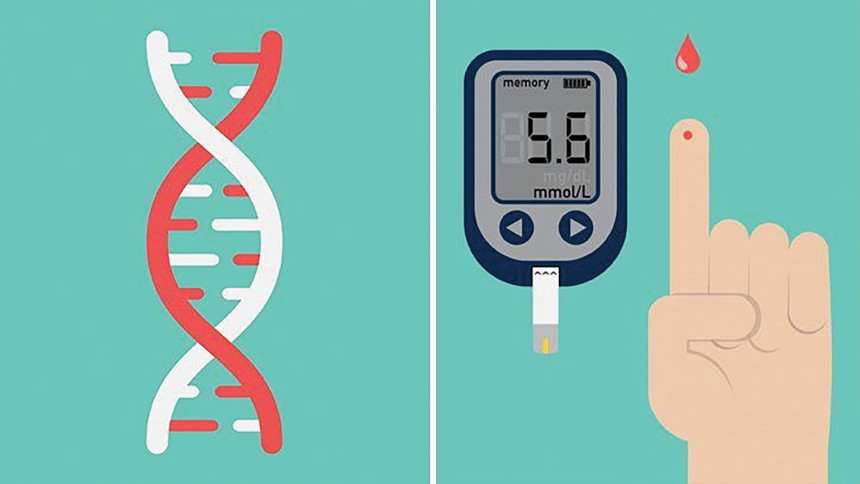 A new study published in Diabetologia (the journal of the European Association for the Study of Diabetes [EASD]) finds that outdoor artificial light at night (LAN) is associated with impaired blood glucose control and an increased risk of diabetes, with more than 9 million cases of the disease in Chinese adults being attributed to LAN exposure. The study is by Dr Yu Xu and colleagues at the Shanghai Institute of Endocrine and Metabolic Diseases, Ruijin Hospital, Shanghai Jiaotong University School of Medicine, Shanghai, China.
Exposure to artificial LAN at night is a ubiquitous environmental risk factor in modern societies. The intensity of urban light pollution has increased to the point that it not only affects residents of big cities, but also those in distant areas such as suburbs and forest parks that may be hundreds of kilometres from the light source.
Earth's 24-hour day-night cycle has resulted in most organisms, including mammals, having an inbuilt circadian (roughly 24-hour) timing system which is adapted to the natural sequence of light and dark periods. Light pollution has been found to alter the circadian rhythm of insects, birds and other animals, resulting in premature death and loss of biodiversity.
Artificial LAN has also been implicated as a potential cause of metabolic dysregulation through altering the timing of food intake. Rats exposed to artificial LAN developed glucose intolerance, exhibiting elevated blood sugar and insulin. Another study found that mice exposed to nocturnal dim white light of minimal brightness for 4 weeks had increased body mass and reduced glucose tolerance compared to animals whose environment was completely dark at night, despite having roughly equivalent energy consumption and expenditure.
Associations have also been found between artificial LAN and health problems in humans. A study of night-shift workers found that those exposed to brighter LAN were more likely to have disrupted circadian rhythms, as well as a greater risk of coronary heart disease. Other research found that higher LAN exposure was associated with a 13% and 22% increase in the likelihood of being overweight and obese, respectively, while exposure to LAN in the bedroom was reported to be positively associated with the development of diabetes in elderly people.