Evercare Hospital
in Chattogram provides free treatment for congenital heart defects in underprivileged children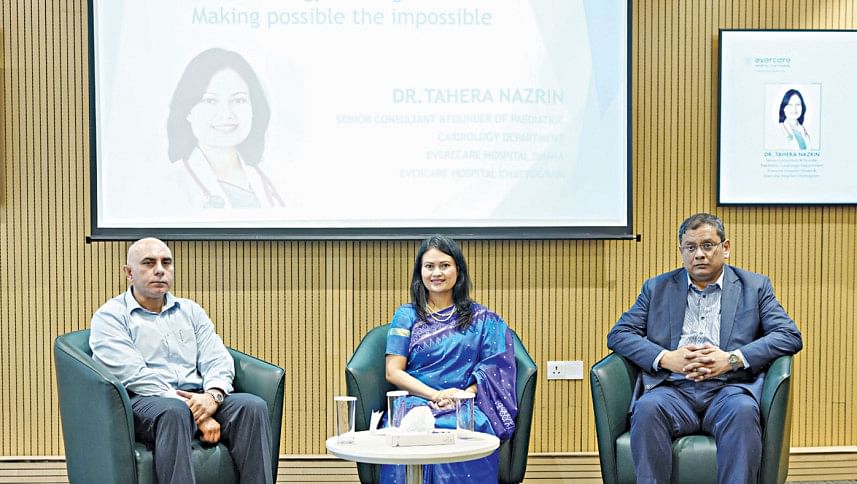 Evercare Hospital Chattogram, a leading provider of world-class healthcare in Port City, recently organised a Special Patient Forum in the Department of Paediatric Cardiology on World Heart Day (2023), according to a press release.
Dr Ratnadeep Chaskar, the CEO and MD of the hospitals, emphasised that the complimentary package offered by the Paediatric Cardiology Department for underprivileged children serves as an exceptional and inspiring model.
Dr Tahera Nazrin explained the importance of raising awareness about heart disease among children and the fact that it is treatable and preventable. She also highlighted the comprehensive paediatric cardiology services offered at Evercare Hospital Chattogram, including treatment for congenital heart defects and defective valves with completely free devices and balloons for underprivileged children.