Can you recognise Schizophrenia?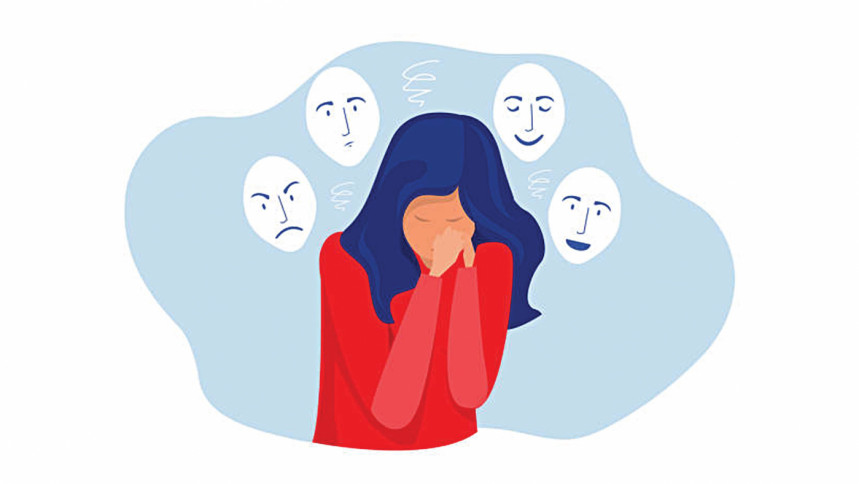 Schizophrenia is a disabling mental illness without care. People with the disorder hear voices, see imaginary sights, or believe others control their minds. These sensations can cause erratic behaviour. Treatment can manage the most severe symptoms, but there is no cure.
Multiple personality disorder is not the same as schizophrenia. There are hallucinations, delusions, and catatonia (the person becomes physically fixed in a single position for a long time). Lack of enjoyment in daily life and withdrawal from social activities can mimic depression.
People with schizophrenia cannot organise their thoughts or make logical connections. They may feel like their thoughts are unrelated. Sometimes they feel "thought withdrawal" or "thought blocking" when their flow of thinking is interrupted.
The disease is severe. People sometimes mumble or make up words. They may be angry or expressionless. Many struggles to keep clean. Pacing is a repeating behaviour. Despite the stigma, violence is rare.
It affects men, women, and all ethnicities. Between 16 and 30, symptoms usually appear. Early symptoms may appear weeks, months, or years before psychosis. Men get it before women. Schizophrenia is rare in children and after 45. A family history of schizophrenia or other psychoses may increase the risk. Genes, experiences, and environment may cause psychoses.
Doctors diagnose schizophrenia based on a person's history and symptoms. Medications can reduce abnormal thinking, hallucinations, and delusions. Some experience tremors and weight gain. Drugs can interact with other medications or supplements. Most people with schizophrenia need medication. Counselling can help people recognise and manage problem behaviours and thoughts and improve relationships.
Early treatment improves outcomes. Rehabilitation programmes for schizophrenia teach people how to use public transportation, manage money, shop, and find a job. These programmes work best when combined with Coordinated Specialty Care (CSC). Medication, therapy, social services, and employment and educational interventions are included.
People with schizophrenia sometimes stop taking their medications due to side effects or ignorance. This can lead to a psychotic episode if serious symptoms return (in which someone loses touch with reality).
However, regular counselling can prevent relapses and hospitalisations. Schizophrenia patients often have trouble working. It affects thinking, concentration and communication. Symptoms begin in young adulthood when many are starting careers. Rehabilitation can help people develop job skills.
Schizophrenia affects relationships. Their strange thoughts and behaviours may alienate friends, coworkers, and family. Therapy helps. Relationship-building therapy is one type. If you are close to someone with schizophrenia, join a support group or get counselling to learn more about it.
Planned pregnant women with schizophrenia should check with their doctors about their medications. Pregnancy studies on schizophrenia drugs are promising. There are no definitive links between schizophrenia medications and birth defects or pregnancy complications, so talk to your doctor.
Schizophrenia patients can be difficult to help. Psychotic episodes that require hospitalisation often trigger treatment. Once the person is stabilised, family members can encourage them to stay on medication, attend follow-up appointments, and be supportive and respectful.