Advice
Avoid taking medicines unnecessarily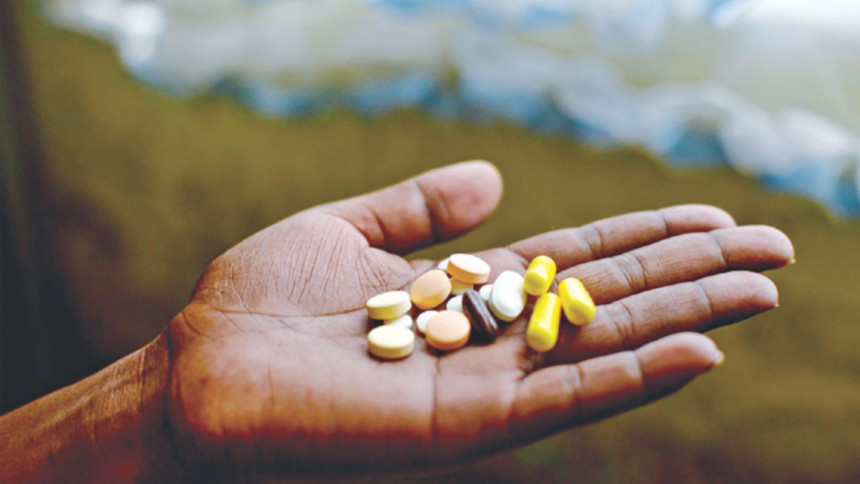 Lifestyle is considered a significant factor of health. An unhealthy lifestyle leads to several non-communicable diseases. If you successfully follow a healthy lifestyle, you might avoid, delay or reduce the need for medication.
• Eat healthier foods: Conscious eating increases the enjoyment of food. To stay physically, mentally, and emotionally fit, you need essential vitamins, nutrients, and minerals. For example, replace sweeteners with fresh fruit and vegetables.
• Physical activity or exercise: Exercise gives the physical and mental shape along with boosting your confidence. It can reduce the risk of developing diseases like type 2 diabetes, cancer and heart disease and cure mental illnesses like depression, anxiety. In addition, regular activity can improve your quality of life.
• Quality sleep: Sleep can help to protect your mental health, physical health and control emotion as well. Quality sleep will improve your memory, make you happier and help you to live longer. An average of eight hours of sleep is enough to stay fresh all day.
• Love yourself: Besides the biological events, life events such as trauma, loss of a loved one, a complex relationship, an early childhood experience, or any stressful situation may play roles in depression. However, by loving yourself, you can beat the depression.
• Change your mind: Involve yourself in learning a new hobby and playing brain games. A refreshed mind can help prevent dementia. Also, try to maintain a positive social circle.
You should follow the above tips to stay away from medicine. But, remember, you must get checked regularly for any potential problems. Regular check-ups can help find potential health issues before they become a problem.
The write-up is compiled by Amit Sarker, Department of Pharmacy, Primeasia University, Dhaka.
E-mail: amit.pharmacy30@gmail.com