Triumvirate silenced the critics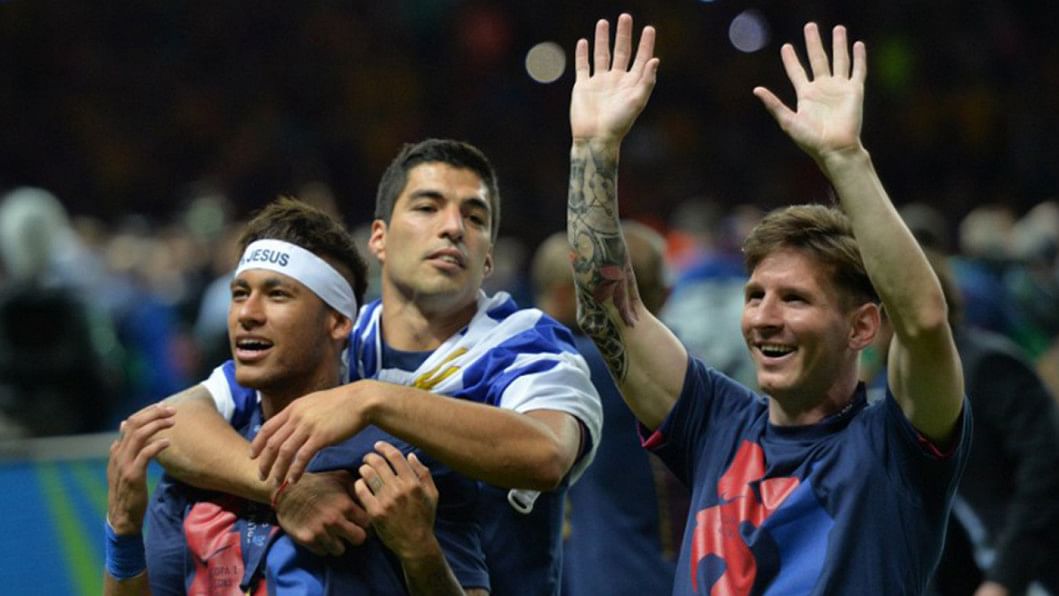 Neymar believes Lionel Messi, Luis Suarez and himself were always going to be a success for Barcelona.
Questions were raised when Barca signed Luis Suarez from Liverpool in 2014, with some expecting the Uruguay international to upset the balance of the team.
It was because he was serving a four-month ban at the time for biting Italy's Giorgio Chiellini at that summer's World Cup.
However, Suarez struck it off perfectly with Neymar and Messi in his debut campaign, with the trio's combined 122 goals in all competitions helping Barca to the Treble.
There were also doubts as to whether Neymar and Messi would be able to play together following the Brazil captain's arrival from Santos in 2013, but he was always confident things would work out well on the pitch.
"Some said we wouldn't get along well, but I knew they were wrong," Neymar told Barcelona's official website. "I think we surprised everyone. Before I came to Barcelona, they said I would be fighting with Leo and with other players as well.
"I knew that was not going to happen because those sort of things don't affect me. Messi has helped me a lot since I joined Barcelona.
"And we have a friendship both on and off the pitch with Suarez. We are really happy with how things are going on the pitch."
After the success of last season things have not always gone to plan for Barca this term, with the team having lost the Spanish Super Cup to Athletic Bilbao, while they currently sit fourth in La Liga.
Neymar accepts it was always going to be a hard act to follow last season, but he is determined to add to his trophy collection with the club.
"We had a great season winning the Treble, and this [season] is more difficult.
We have to do more than we have been to beat our opponents," he said. "I want to continue making history in Barcelona; I want to win more titles."