Sisters set up dream final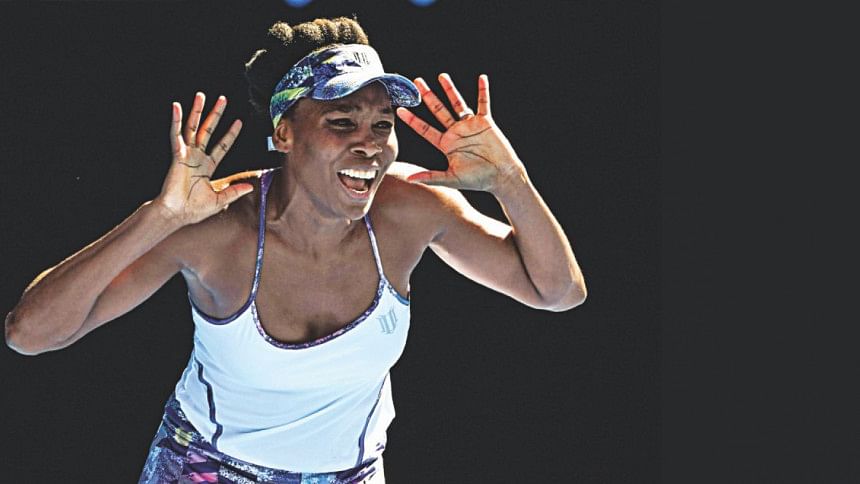 Unstoppable Serena Williams zeroed in on a record-breaking 23rd Grand Slam title Thursday by setting up an Australian Open final against her older sister Venus, as the siblings' dream came true.
The ruthless world number two proved one step too far for unseeded Croat Mirjana Lucic-Baroni, whose fairytale tournament was finally ended in a crushing 6-2, 6-1 defeat in just 50 minutes.
In swatting aside the 34-year-old, in their first meeting since 1998, Serena, 35, stayed on track for a seventh Australian title which would take her past Steffi Graf's Open-era record of 22 major wins.
She has refused to talk about the possibility of finally surpassing the German, but now has a golden chance of further cementing her place in history.
Winning the title would also mean a return to world number one, snatching the title back after Angelique Kerber deposed her last year.
Only Venus stands in the way after the elder Williams rolled back the years to beat fellow American Coco Vandeweghe 6-7 (3/7), 6-2, 6-3 in the other semifinal.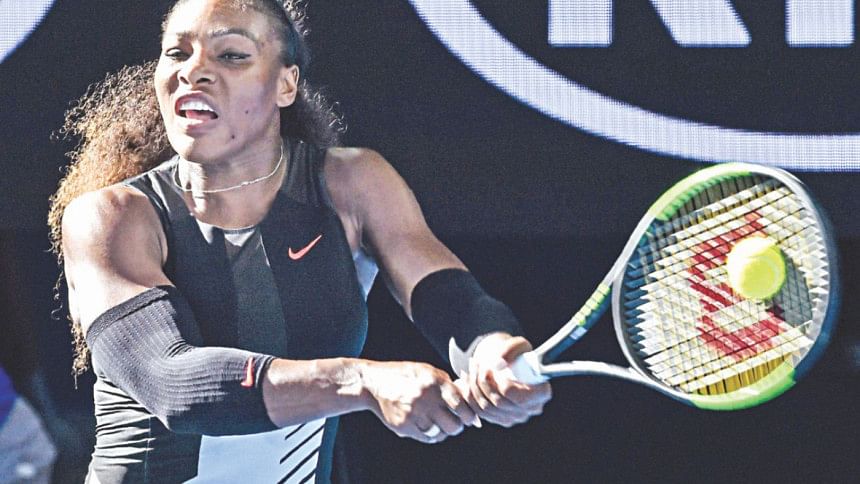 It opened another chapter in their eventful family history as they meet for their ninth Grand Slam final on Saturday, eight years after the last at Wimbledon in 2009. Serena won that one and holds a 6-2 advantage.
"I didn't watch (Venus). Obviously I was really proud, she's an inspiration, my big sister," said Serena.
"She's my world, my life, she means everything to me. I couldn't be happier for us both to be in the final. It's the biggest dream come true for us."
Williams added that seeing Venus reach the final had put her under extra pressure -- not that it showed.
"It felt really good because I felt like it was in my hands to force this Williams final," she said.
"Believe it or not, I was feeling a little bit of pressure about that, but it felt really good to get that win."
She also paid tribute to Lucic-Baroni, a former teenage prodigy when the Williams sisters were emerging in the 1990s before her career was derailed by personal problems.
"Mirjana is an inspiration, she deserves all the credit today. To get this far, after everything she has gone through, that just inspires me."
Despite her serve not being up to scratch in Melbourne until now, Williams has so many other weapons in her armoury that her opponents have been unable to cope. Lucic-Baroni was no different.
The Croat's left thigh was again heavily strapped and the problem put her at an immediate disadvantage, restricting her movement against a player known for her pounding forehand winners.
It was one-way traffic from start to finish, as Serena asserted her authority to move into her 29th Grand Slam final.
Her sister was equally impressive against the dangerous Vendeweghe.
She was calm and focused, drawing on her vast experience to tame her supremely confident opponent, picking her shots well and conserving energy to bounce back after losing a first set tiebreaker.
In making the decider, she becomes the Australian Open's oldest finalist in the Open era.
It is also her first final at a major since Wimbledon in 2009 -- which was her 14th, winning seven and losing seven so far.
"At the end of the day, my main goal will be to execute my game," she said of the showdown with Serena.
"I've had to do that in the first round. I had to do it in this round. In the final, too. If I can achieve that, that's more or less what I'll be thinking of, not necessarily that it's the final."
While trying to treat it as just another match, Venus also knows it will be special as the sisters write another chapter in the history books.
"It's like I know that it won't be easy. This opponent is your sister, and she's super-awesome. It's wonderful."
Two sisters in finals
Played: 11

Serena     8: 1999 Munich, 2002 French Open, 2002 Wimbledon, 2002 US Open, 2003 Australian Open, 2003 Wimbledon,2009 Wimbledon, 2009 Tour Championships Doha.

Venus 3: 1999 Miami, 2001 US Open, 2008 Wimbledon.