Minella plays Wimbledon while 4.5 months pregnant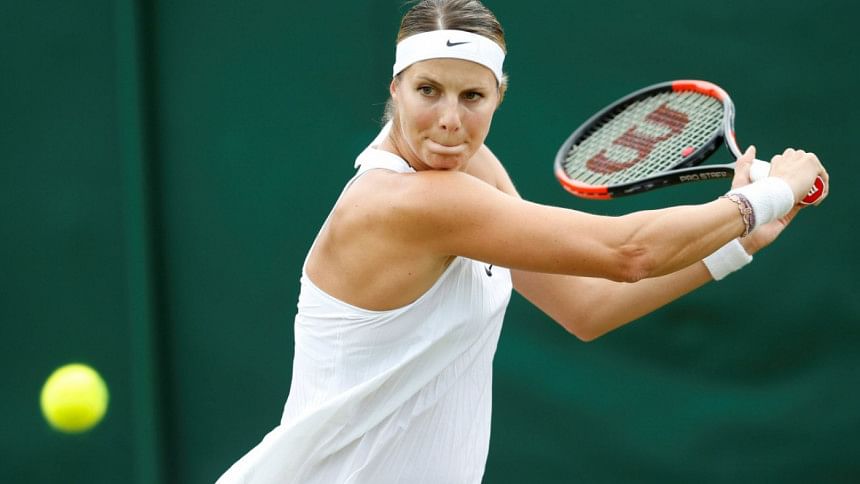 Luxembourg's Mandy Minella is playing at Wimbledon while four and a half months pregnant, it was reported Tuesday, as the 31-year-old prepares to join Serena Williams and Victoria Azarenka as a tennis mum.
Minella lost 6-1, 6-1 to Italian veteran Francesca Schiavone but she caught the eye with her loose-fitting dress covering a small bump.
"Wimbledon is my last tournament this season," Minella, whose baby is due at the of the year, told reporters.
The world number 82 posted a picture on her Facebook account on Tuesday showing husband and coach Tim Sommer kneeling in front of her on a Wimbledon court, kissing her stomach.
Minella is also due to play women's doubles with Latvia's Anastasija Sevastova.
Defending champion Serena Williams is expecting her first child in September and is sitting out the tournament this year.
Fellow former world number one Azarenka only returned to the tour in June after giving birth to son Leo in December and reached the second round of Wimbledon on Monday evening.