Inspired Murray bids for Olympic glory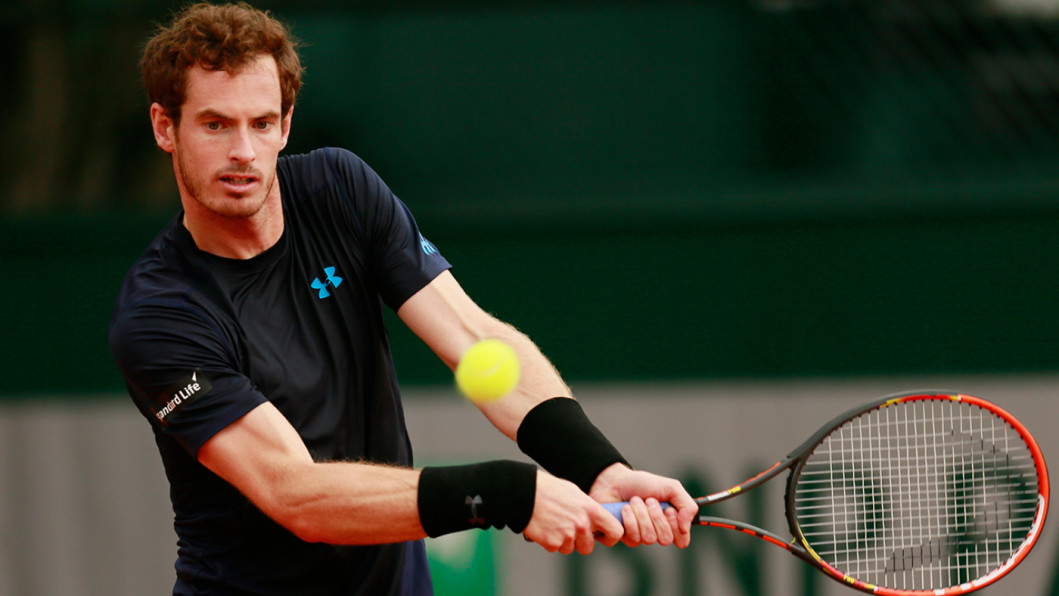 Andy Murray has revealed the secret behind the personalised notes that fuelled his Wimbledon triumph and will inspire his bid for more Olympic glory.
Murray was often seen reading a sheet of paper in breaks between games as he marched to a historic second Wimbledon title in July. The Scot offered a rare insight into the motivational scribblings after his success at the All England Club.
The 29-year-old, who has worked with a sports psychologist in the past, writes down important aspects of his game-plan to focus on during each match and sprinkles in inspirational reminders of his qualities.
As Murray prepares to defend the Olympics singles gold medal he won so memorably in London four years ago, the world number two will again turn to his notes for guidance in Rio.
"They're personal notes. Some of them stay the same the whole time. They're basic things I remind myself to do during the matches," Murray said.
"When I play my best tennis I feel like I'm doing these things.
"They would be like, Make sure you're moving your feet when you're nervous. People have a tendency when they're nervous to not move, not use their legs.
"I think when I play my best tennis, I do this, X, Y and Z, whatever it is on the notes. Then I have some notes of the tactics for the match.
"Sometimes when you're in the heat of a second set tie-break in a slam final, it's easy to forget exactly what you're trying to do.
"Sometimes I just look at the tactics that I've written down for the match. I refer to them at change of ends. I find it helps me."
Murray's notes are typical of the perfectionist nature of the British star, who will travel to Brazil refreshed after a long break in the aftermath of his draining fortnight at Wimbledon.
His imperious march to the title culminated in a final victory over Milos Raonic which made him the first British man to win multiple All England Club crowns since Fred Perry in the 1930s.
Determined to recover mentally and physically in time for the Olympics, Murray opted out of Great Britain's Davis Cup quarter-final win over Serbia and also pulled out of the Toronto Masters 1000 event.
That will leave the three-time Grand Slam champion with no match action under his belt since Wimbledon.
Instead, Murray was due to fly to Mallorca to begin his Olympic preparations with a 10-day training camp including practice time with injury-plagued Spanish star Rafael Nadal.
For all Murray's success at the majors, the Olympics will always retain a special place.
Having lost in a tearful Wimbledon final to Roger Federer, Murray returned to the All England Club weeks later to avenge that painful defeat.
Inspired by seeing Mo Farah and a host of other British athletes take gold on home turf, Murray routed Federer in the Olympic final -- becoming the first British man to win the singles gold medal in tennis since 1908. He also earned a silver medal with Laura Robson in the mixed doubles.
It was a far cry from Murray's Olympic debut in 2008 when he suffered an embarrassing first round loss to Taiwan's Lu Yen-Hsun in Beijing.
Murray has his sights set on taking home another medal from Rio.
"You obviously want to try to win a medal. Yeah, I'm looking forward to it," Murray said.
"I love being involved in the Olympics, hopefully I can have a good run there."