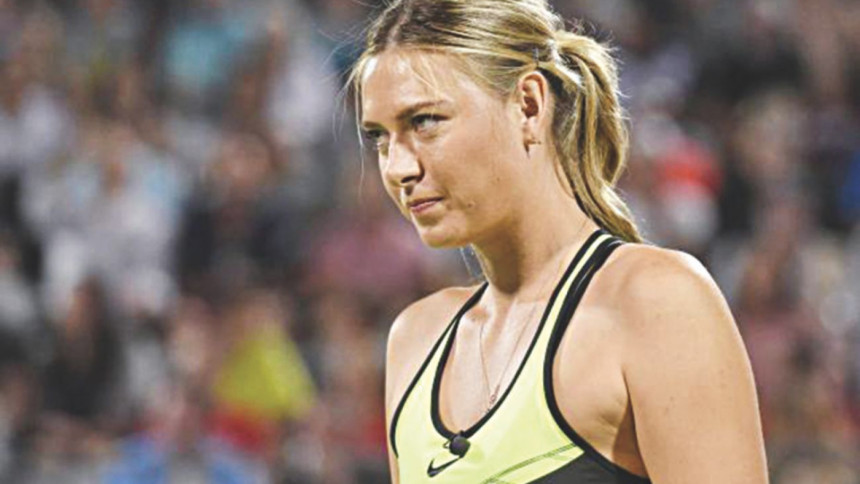 Maria Sharapova said more tough matches are her priority after losing in the semi-finals in Stuttgart on her controversial comeback from a 15-month doping ban.
Sharapova, a five-time Grand Slam winner and former world number one, lost 3-6, 7-5, 6-4 to Kristina Mladenovic in a gruelling two-hours, 38-minute showdown.
"I'm not angry, I'd have loved to have used the opportunity when I was ahead in the second set, so I had a bit of a let down which allowed her to get back in the match, gain confidence and play well," said Sharapova, who was playing her first tournament after testing positive for meldonium at the 2016 Australian Open.
Sharapova also has wild cards for the Madrid and Rome tournaments and leaves Stuttgart with a world ranking of 260 having arrived here on zero following her ban.
"It's a fairly quick turn around, but this is a process for me," she said.
"I want the matches and to see how my body responds. I want to feel the tiredness of match play, it's different and you can't train that.
"I am treating Madrid and Rome just as importantly as the Grand Slams at this point, because I have been out of the game for so long. They are match play and that is what I need."
Sharapova refused to blame a lack of fitness for her semi-final defeat.
"I actually felt physically really well, even when I was 5-2 down in the third set.
"I still hung in there, but she came up with a string of good points which cost me the match."
With Sharapova now out, Mladenovic will now face Germany's Laura Siegemund in Sunday's final after the wild card beat fourth seed Simona Halep of Romania 6-4, 7-5.