Wimbledon 2016
Crowd key as Murray, Federer aim for final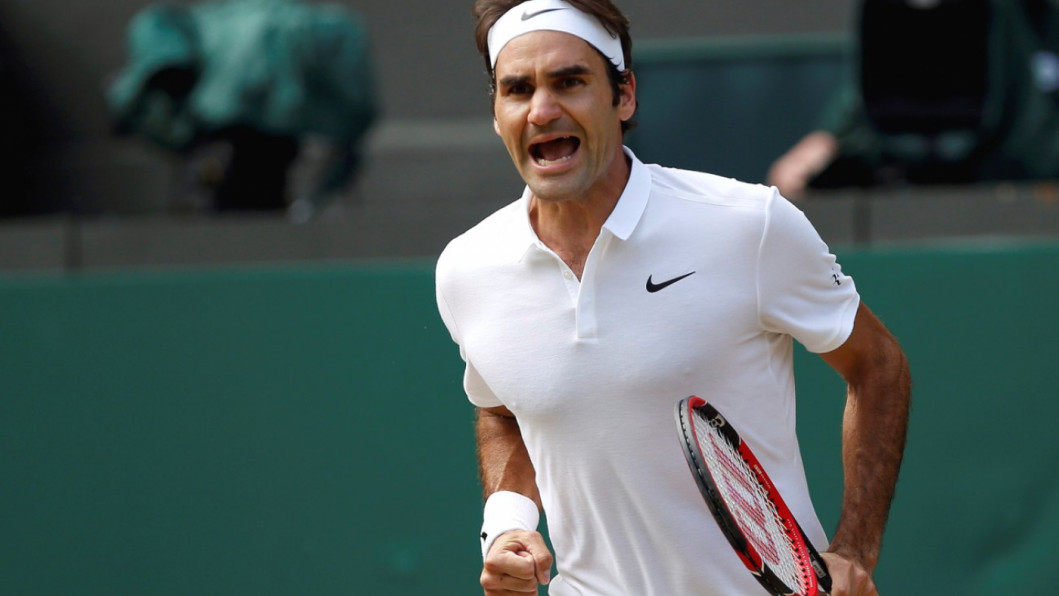 Home star Andy Murray and sentimental favourite Roger Federer will look to the Centre Court crowd on Friday to roar them into the Wimbledon final.
Both men plan to use the goodwill of the majority of the 15,000 people inside the famous arena to steer them past outsiders Tomas Berdych and Milos Raonic.
"I think it can help. That's why it's important to try to use the crowd, if you can, to your advantage, because they do make a difference," said second seed and 2013 champion Murray.
"In long matches, tough matches, even if it's half a percent difference, it's good. I try to get the crowd into it as much as I can when I'm playing a home tournament."
At 34, Federer is trying to become the oldest Wimbledon winner since Ken Rosewall back in 1974.
He too will have the crowd at his back along with a smattering of A-list support if his epic quarter-final win over Marin Cilic was any guide.
David Beckham, Jack Nicklaus and Hollywood star Bradley Cooper watched the great Swiss save three match points to down Cilic.
"It's cool when guys like this come out, or Jack Nicklaus is here. I love that. Sporting figures, or celebrities, it's nice. It elevates the tournament as well," said Federer.
"The only thing that still gets me nervous is when I see the legends of tennis sitting watching my match. I feel like, 'Better play well. You don't want to disappoint them'."
Both Murray and Federer aim to preserve the iron grip of the sport's 'Big Four' on Wimbledon which has endured since 2003.
Since Lleyton Hewitt triumphed 14 years ago, the following 13 men's titles have been shared between Federer, Murray, Novak Djokovic and Rafael Nadal.
The four heavyweights have also filled eight of the last 10 runners-up spots.
Berdych trails Murray by 8-6 in career meetings while seven-time champion Federer has a 9-2 lead on Raonic, the youngest of the four semi-finalists at 24.
Murray needed a tough five-setter to get past Jo-Wilfried Tsonga on Wednesday and reach his seventh Wimbledon semi-final and 20th at all the majors.
But Friday's match throws up a new dynamic as he and 10th seed Berdych have never met on grass.
"I'll have to see some of his matches to get an idea of maybe some of the things he does differently on the grass courts, what his strengths are, maybe some of the things he struggles with a bit," said 29-year-old Murray, who has already been runner-up this year at the Australian and French Opens.
"Obviously he's a big guy who serves well. When he's dictating the points, he hits a big, big ball. He's a powerful guy."
With defending champion Djokovic, who beat him in Melbourne and Paris, a shock third round loser at Wimbledon, Murray is the favourite to capture a third major on Sunday.
Federer, bidding for a record eighth Wimbledon title and 18th Grand Slam trophy, almost came unstuck in the quarter-finals.
He saved three match points and came back from two sets down to defeat 2014 US Open champion Cilic to stay on course for a first major since lifting a seventh Wimbledon four years ago.
Federer is into his 11th Wimbledon semi-final and on Wednesday secured a record-setting 307th match win at the Slams.
He admits that his progress to the semi-finals has surprised him after a back injury forced him to skip the French Open.
It was the first Grand Slam he had missed since 1999 and came in a year where he has yet to win a trophy.
His only final appearance was in Brisbane in January where he lost to Raonic.
Federer has beaten Raonic twice on grass, the last time at Wimbledon in 2014 in what was the Canadian's first appearance in the last four.