Argentina's Davis Cup winners return to heroes' welcome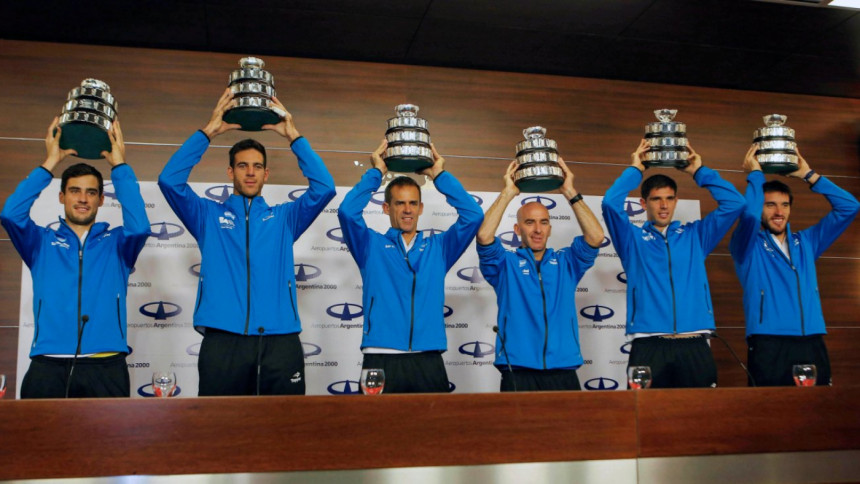 Argentina's Davis Cup champions returned to a heroes' welcome in Buenos Aires on Tuesday after clinching their maiden title with a stunning 3-2 win over Croatia at the weekend.
Injury-prone 2009 U.S. Open champion Juan Martin Del Potro led a spectacular final day comeback against the hosts that delighted the massed ranks of Argentine fans, including soccer legend Diego Maradona, who witnessed the final at Arena Zagreb.
"I have achieved things throughout my career that have filled me with pride and my dreams came true but with this beautiful cup, I will sleep well," Del Potro told a news conference in the Argentine capital.
Del Potro, whose career has been blighted by a number of wrist injuries, won a silver medal at the Rio Olympics in August and played through the pain barrier as he rallied from two sets down with a broken finger to level the tie in Zagreb on Sunday.
Federico Delbonis then went on to complete an emotional victory with a straight sets triumph over Ivo Karlovic in the final rubber.
Argentine fans cheered the team captained by Daniel Orsanic as they made their way through the streets of Buenos Aires on an open-top bus.