Sunny, Nadif to face show-cause notices for playing in US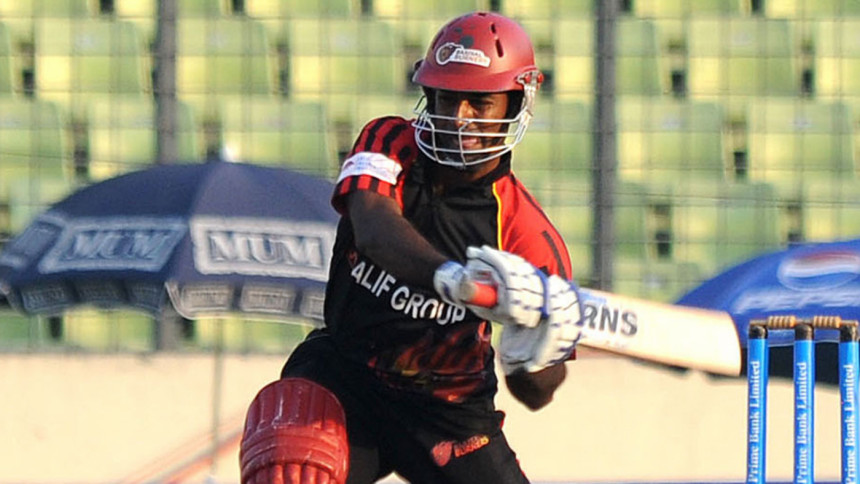 The Bangladesh Cricket Board will issue show-cause notices to Elias Sunny and Nadif Chowdhury after they participated in a private Twenty20 tournament last month in the USA without the board's permission.
The tournament also featured Mohammad Ashraful, who was banned by the BCB last year for his role in fixing during the 2013 Bangladesh Premier League.
Sunny and Nadif will also be summoned before the board's disciplinary committee, according to media committee chairman Jalal Yunus.
Sunny and Nadif, who are contracted first-class cricketers with the BCB, played in a T20 tournament in Michigan along with two other Bangladeshi players, Shaker Ahmed and Tapash Baisya.
Ashraful, who was given a five-year ban last year, was a team-mate of these four players in Michigan, and also played a celebrity cricket tournament in July with at least nine current and former Bangladesh cricketers.
The BCB, however, didn't comment on whether current players can play alongside a banned cricketer in the same tournament.
"We will showcause [sic] both Sunny and Nadif for playing without the permission of the BCB," Yunus said.
"Later it will be referred to the disciplinary committee who will summon them. Every player knows that they must take prior permission from the BCB to play in any tournament abroad."
He added that their participation in the forthcoming domestic season will depend on the outcome of the disciplinary committee hearing.
Rajasthan Royals cricketer Pravin Tambe was one of the cricketers who played in a private T20 tournament in New Jersey that also featured Ashraful.
Tambe, however, is unlikely to face any sanctions because of the nebulous state of affairs in the USA Cricket Association.
In July, the BCB had sought an explanation from Sabbir Rahman for playing in a celebrity cricket tournament in July although a decision on the matter is still pending.