'Yasir, you must work hard'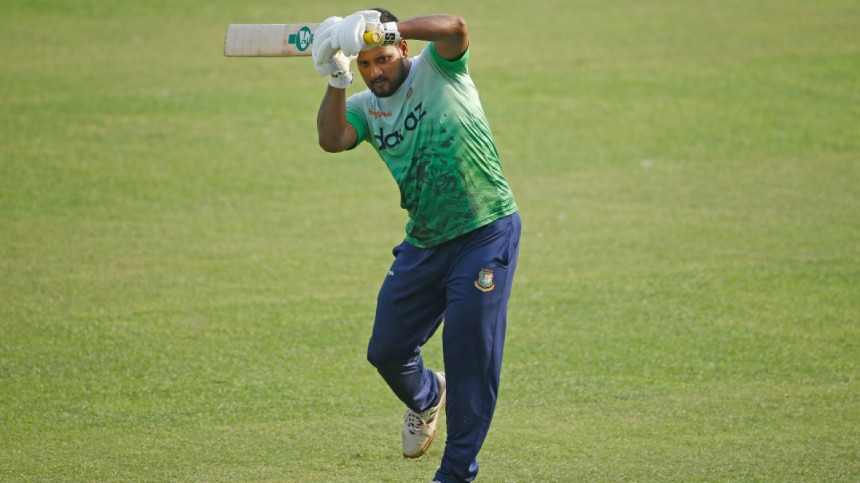 After a prolonged time spent with the national squad, Yasir Ali finally earned his much-awaited Test debut for Bangladesh in the first of the two-match Test series against Pakistan. And as the match was staged at Zahur Ahmed Chowdhury Stadium in Chattogram, Yasir had the opportunity to make a dream start in Test cricket at his hometown.
"It was challenging," Yasir stated. "I've been with the team for so long but couldn't play matches. But I always motivated myself by saying: Yasir, you must work hard, so that you can utilise the opportunity when you get it," he added.
Yasir showed gratitude towards his coaches and teammates for their constant support.
"My coaches, teammates always motivated me to work hard. As I once said, where I am today is a dream for many," the 25-year-old said.
Yasir showed a glimpse of hope when the Tigers were struggling with the bat in the second innings. However, a bouncer from Shaheen Shah Afridi, which struck on the back of his helmet, had meant that Yasir had to be substituted due to a concussion.
"Actually, I was a bit scared. The ball struck my head and I felt numbness in my legs. But I was hurt too since it was my debut match.
"I was taking the team to a good situation but couldn't finish. It was a mixed feeling of fear and sadness," the right-handed batter looked back while informing that he wants to keep things simple in the upcoming Test in Mirpur.
"We don't know how the wicket will behave in Mirpur. The main thing is we have to maintain the process. We need to bat according to the demand of the wicket while keeping things simple," Yasir concluded.