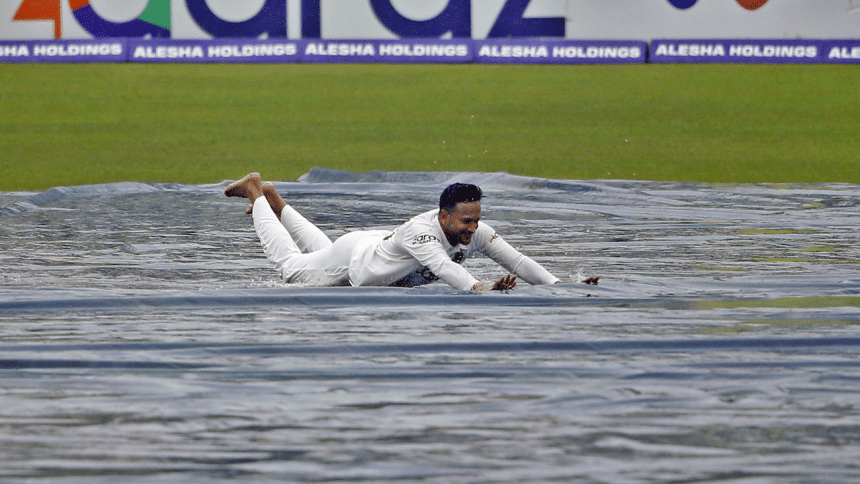 As rain put a damper on proceedings on the second day's play of the second Test between Bangladesh and Pakistan, all-rounder Shakib Al Hasan declined to let his spirit come under the weather. 
Already a bit under the weather following his forcible inclusion in the New Zealand tour party and subsequent application for withdrawal -- the mercurial character did not let any more gloom affect his spirit.
As play suspended post-lunch, Shakib picked his bat and pads and ran straight to the Mirpur indoors as most of his teammates were back in the dressing room, perhaps brooding over their poor show so far and hoping the heavens would smile and allow some more play for the day.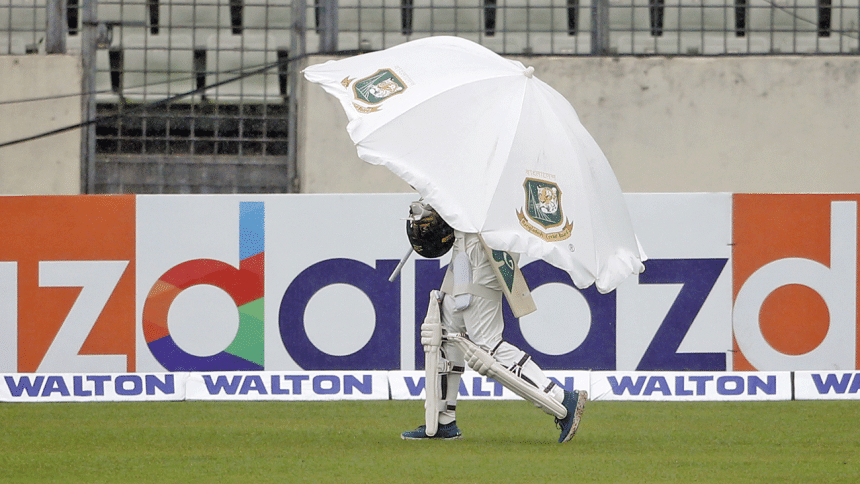 But there was no mercy from up above as play was called off for the second day, with Pakistan having moved from overnight score of 151/2 to 188/2 in 6.2 overs in brief post-lunch session before more rain prompted a call-off for thd day at around 3:00pm.
Shakib, meanwhile, stepped out from the indoors an hour later, all sweating and exhusted from the work-out. He saw the rain as an ideal opportunity to have  natural shower and handed his bat and kits to the guard. The ace all-rounder then went full soccer mode, diving across the rain-soaked tarpaulin covering the pitches, as if he was celebrating a scintillating goal.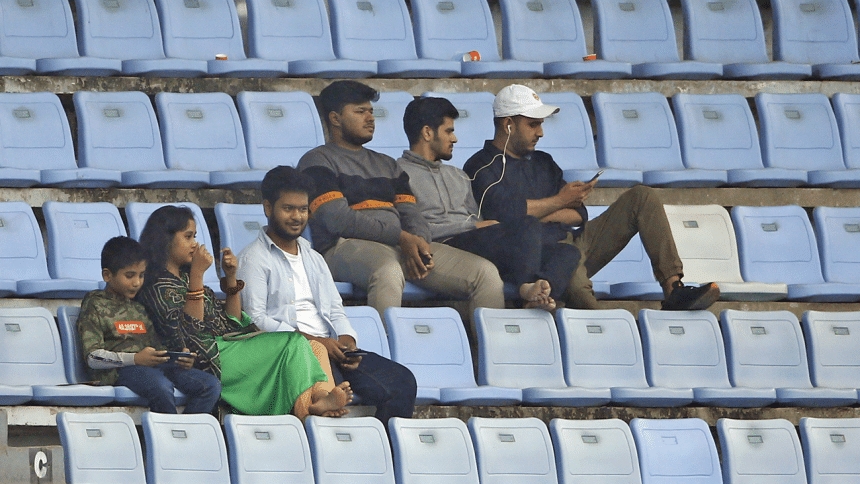 There were not many optimistic spectators left at the gallery by that time, but the photographers were at hand to click on and capture the playful side of the otherwise reserve cricketer.