Mominul takes blame on himself and top-order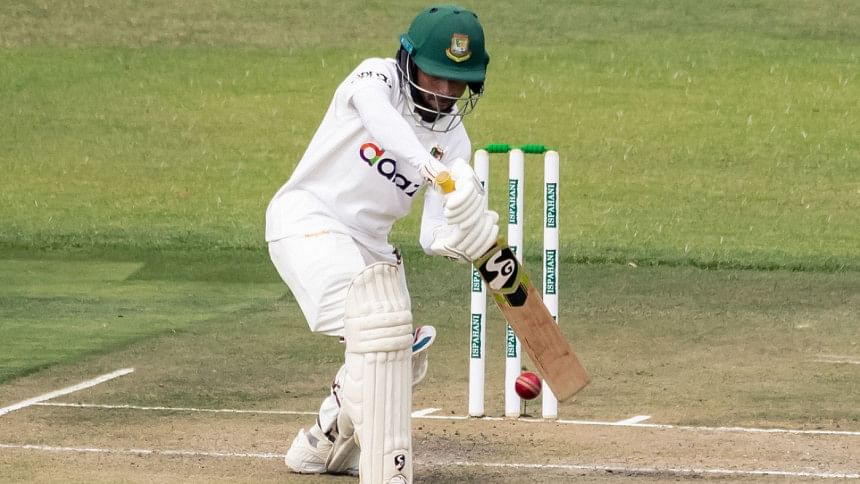 Bangladesh captain Mominul Haque admitted that his team were hardly ever in control during the course of the five days of the first Test against Pakistan which they lost by eight wickets on Tuesday.
Bangladesh had taken a first-innings lead of 44 runs, thanks to big contributions with the bat from Liton Das and Mushfiqur Rahim and a seven-wicket haul from left-arm spinner Taijul Islam. However, Pakistan eventually coasted to the victory target of 202 runs on the fifth morning.
Mominul, speaking at the virtual post-match briefing, gave credit to Liton, Musfiqur and Taijul for stepping up but felt Pakistan dominated the match overall.
"I think we were never in control of the match. When Mushfiqur bhai and Liton played well, we got some control and then Taijul bowled well, which is how we stayed in the match for four days," Mominul opined.
The 30-year-old singled out the performance of Taijul, who got eight wickets in the match on what Mominul felt remained a flat wicket for five days.
"The wicket was completely flat and in favour of batsmen. Our pace bowlers need to learn how to bowl of flat decks," Mominul said. "Among the two or three takeaways in this match is the performance of Taijul. Taking seven wickets wasn't an easy task. The ways he has been striving to improve in the last one and a half years is commendable," the Bangladesh skipper said.
Bangladesh were set back early in both innings, losing top four wickets for 49 runs and 37 runs in the two innings. The skipper himself had a forgettable match, scoring six and naught in those two innings. He took the blame on himself and the top-order batting for the defeat.
"I should have batted with more responsibility. If I could have played a good knock at four, things could have been better. In any format it is difficult to make a comeback if you lose top four wickets in first 10 overs....The top-order definitely made the difference. If anyone contributed in top-order, things would have been different," Mominul said.