Shivaji Park 'always in Tendulkar's heart', teems with next-gen stars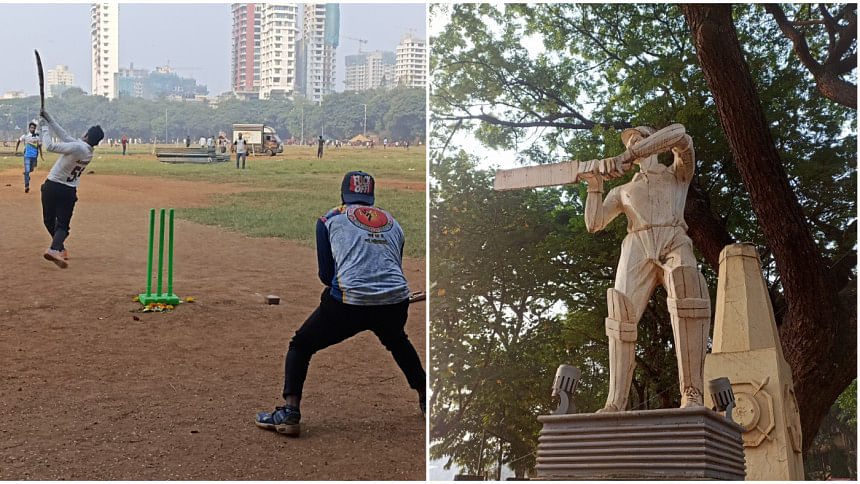 There were at least eight cricket matches going on at the same time at the Shivaji Park in Dadar and it was difficult to tell who was playing for whom and, more crucially, in which game.
A place where India legend Sachin Tendulkar began his cricketing journey under the supervision of his mentor Ramakant Achrekar, the Shivaji Park is one of many maidans (fields) in Mumbai that have played an important role in producing some of India's greatest cricketers, including Chandrakant Pandit, Lalchand Rajput, Vinod Kambli, Ajit Agarkar and more.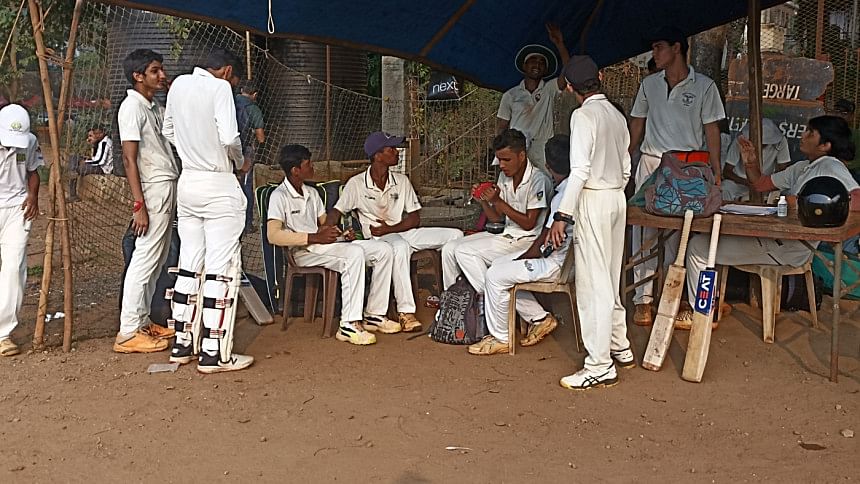 Despite the unfavorable ground conditions, with little grass on the harsh and jolting surface, hundreds of kids and youths with the dream of becoming the next Sachin come to this maidan every day, where passion and love for the game transcend all obstacles.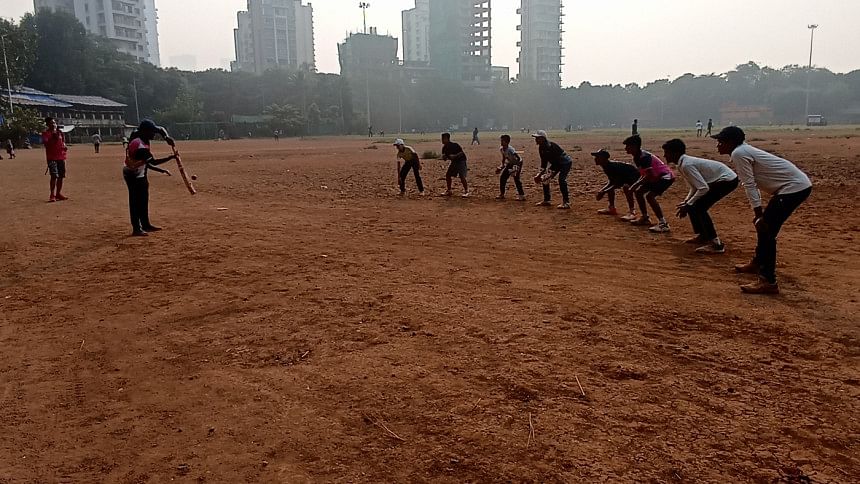 On Saturday afternoon, a group of students from the Shardashram Vidya Mandir school competed against seniors from the Kriti College -- the two institutions where Sachin attended school and college in Mumbai. 
After Achrekar's death in 2019, his grandson Soham Dalvi has been managing the B. V Kamath Memorial Cricket Club -- founded by Achrekar -- is still producing players from this maidan.
The municipal corporation of Mumbai leases eight plots in Shivaji Park on an annual basis, where several cricket, football, and other sports academies conduct daily training and tournaments.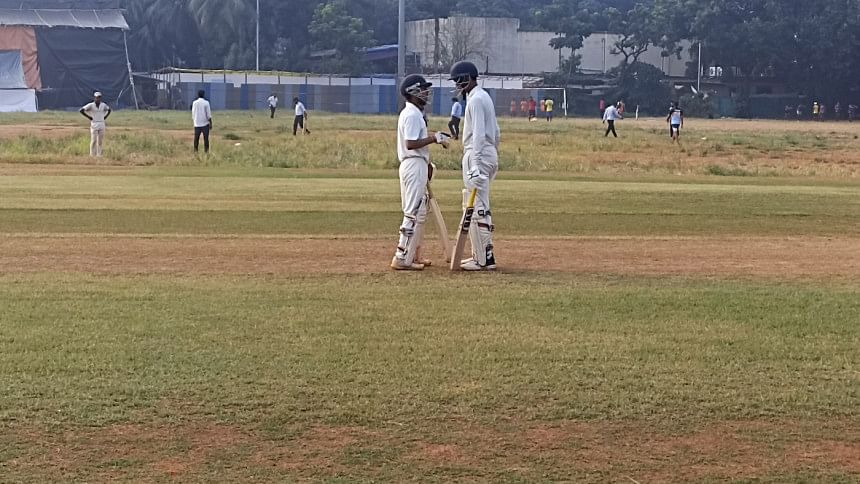 Vivek Todankar, better known as Nana among Shivaji Park's players, is one of four instructors at the Kamath Memorial Cricket Club, where training sessions take place from dawn to dusk.
"We have an intense training schedule here that starts at 6.30 in the morning every day. After a couple of hours of training, they go to school and then return to join the training," Todankar told The Daily Star.
"We have games three days a week. Many of our students compete on a national level, and we even have a women's team. Although Sachin [Tendulkar] sir was unable to visit due to his hectic schedule and also for security considerations due to his great popularity, I am confident that this spot is always in his heart," he added.
Although the academy costs two thousand rupees a month for each student, the talented cricketers receive complete scholarships from the authorities in order to motivate youngsters.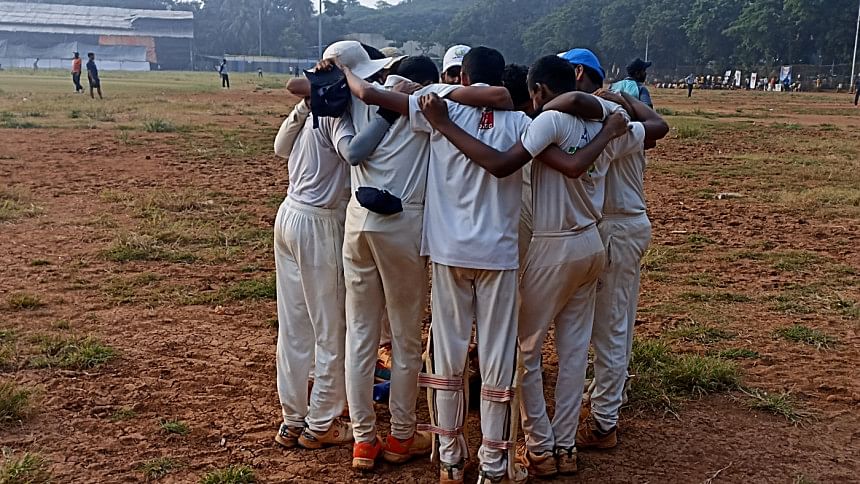 Gyanesh Shewale, who runs a biryani store in Mumbai, was among the other parents watching their son Swaraj Shewale bat in the middle -- his eyes full of hope that his son will one day represent India on the world arena. 
Asked if he wants his son to be the next Sachin, he said, "Please don't name my son alongside Sachin because he is the god of cricket and there is no one who can become like him. Yes, I want my kid to represent India on the international arena, and this institution has given him the opportunity to do so," Gyanesh added.
Thousands of children in Mumbai, like Swaraj, began playing cricket on the maidans, and it appears that the city's rich tradition and culture will continue to generate many cricketing superstars in the foreseeable future.