Senegal's Mane living the dream of millions of Africans
Sadio Mane is the embodiment of the dreams of millions of young Africans, emerging from a small village in Senegal to play at the highest level in Europe and become an international icon.
The diminutive attacker defied his family, who did not want him to play soccer, to sneak away from his home village of Bambali to join an academy in the capital Dakar and then catapult his way into club football.
He has gone on to help his country to successive World Cup tournaments, win a first Africa Cup of Nations title and, at club level with Liverpool win the Champions League, Premier League and FA Cup, and he returns again for the World Cup in Qatar.
The 30-year-old is the reigning African Footballer of the Year, a title he has won back-to-back, and will again be Senegal's talisman as they take on Ecuador, the Netherlands and hosts Qatar in Group A.
For aspirant footballers from Africa, Mane is a role model who overcame the odds of growing up in the rural south of his country to achieve his ambitions and attain riches beyond his wildest dreams.
He has ploughed much back. His philanthropy in his home region has seen him build a hospital and a school and hand out financial support to numerous families in need.
"Why would I want 10 Ferraris, 20 diamond watches or two planes? What will these objects do for me and for the world?" he has said.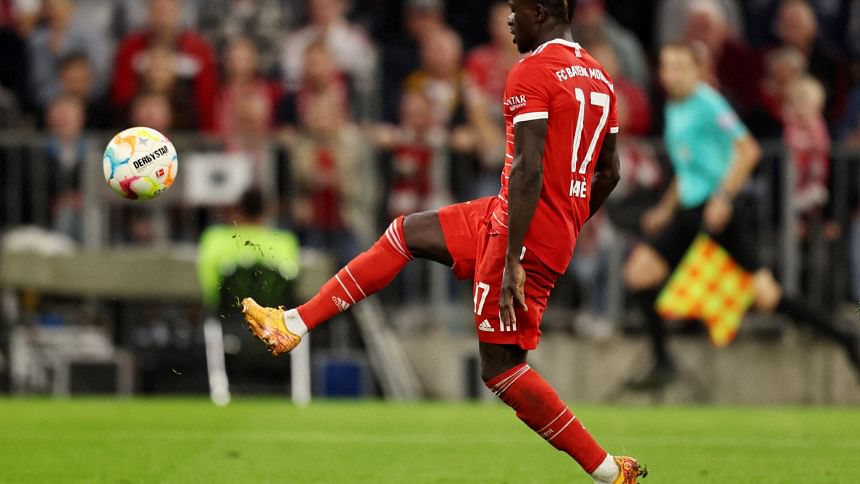 "I was hungry, and I had to work in the field; I survived hard times, played football barefooted, I did not have an education and many other things, but today with what I earn thanks to football, I can help my people."
On the field, Mane has been the catalyst for Senegal's progress to the World Cup, converting the winning penalty in the shootout that followed a playoff stalemate with Egypt in March.
He slammed home his shot, exactly as he had done six weeks earlier in Cameroon as Senegal also edged the Egyptians on penalties to win the Cup of Nations.
He will carry a burden of expectation in Qatar, on top of the tumult of his surprise close-season move from Liverpool to Bundesliga giants Bayern Munich, but Mane never looks happier than when trotting out with his compatriots and looking to take Senegal to loftier heights.
African champions Senegal carry the continent's best prospect of breaking barriers at the World Cup finals and hope to atone for a miserable last tournament in Russia where they were eliminated on disciplinary points.
Senegal are one of three African nations who have reached the quarter-finals of the World Cup, following Cameroon's 1990 exploits with a dream debut in 2002, which included beating holders France in the opening game of the tournament.
Ghana also progressed to the last eight in 2010 but that was the last time Africa proved able to make an impression on the tournament.
In Russia four years ago, all five of the continent's representatives went out in the first round, including Senegal, who were tied with Japan but lost out because they had collected more bookings in their opening three games.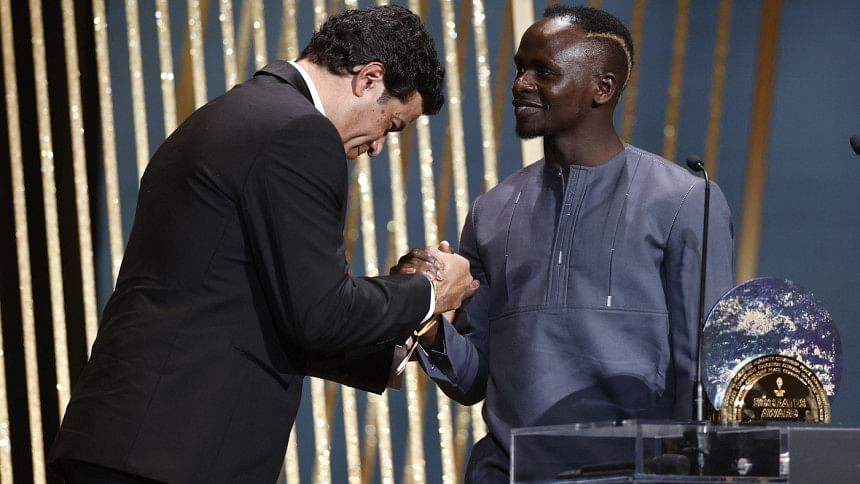 The team has had a significant overhaul since, boosted by a contingent of French-born players, including goalkeeper Edouard Mendy, defender Abdou Diallo and midfielders Pape Gueye and Nampalys Mendy.
Senegal have put much effort into recruiting players from the growing European-based diaspora, contributing to their winning the African title for the first time in February.
But it was stalwarts such as captain Kalildou Koulibaly, Sadio Mane and Idrissa Gana Gueye who proved the backbone of their Africa Cup of Nations triumph, and will likely provide the driving force for the team in Qatar too.
One drawback is that many regulars lack game time at club level this season but coach Aliou Cisse is putting on a brave face. "This is a factor we anticipated. There is nothing alarming, we are not panicking," he said.
SENEGAL AT THE WORLD CUP
Following is a statbox on Senegal at the World Cup:
FIFA Ranking: 18
Odds: 80-1
Previous tournaments:
Senegal are one of three African countries to reach a World Cup quarter-final - the best achievement by a team from the continent. They did so on their debut appearance in 2002, when they upset holders France in the opening game in Seoul. Senegal qualified again for the last World Cup in Russia and lost out on a place in the knockout stage on the number of cautions received in the first round after they were tied in the group standings with Japan on points, goal difference and goals scored.
How they qualified:
Senegal were the top-ranked team in the African qualifiers, earning a bye in the group phase which started last September. They romped through their group, winning five of their six matches against Congo, Namibia and Togo, who were the only side to take points off them in a 1-1 draw. Senegal then met Egypt in the playoffs in a repeat of their Africa Cup of Nations final success six weeks earlier and won a shootout again, after the two-legged tie in March ended 1-1 on aggregate, to book a place in Qatar.
Form guide:
Senegal coach Aliou Cisse led a chorus of critics demanding to have Cup of Nations qualifying matches, scheduled for the June and September international window, postponed to allow the Qatar-bound African teams to organise more testing World Cup warm-up games. He was partially successful, after Senegal beat Benin and Rwanda in Cup of Nations qualifiers in June, and a postponement of the campaign in September allowed Senegal to instead beat Bolivia in a friendly in France and then draw 1-1 with Iran in Austria.