Scaloni thanks Bangladesh fans for support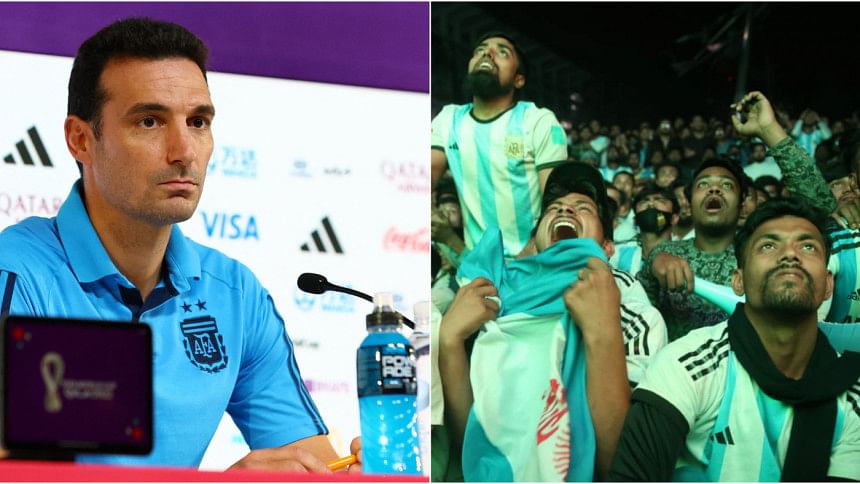 Argentina coach Lionel Scaloni recognised the support that fans of the national team have given his side throughout the World Cup in Qatar
The 44-year-old also has expressed his gratitude towards Bangladeshi fans for standing behind his team as he spoke in a pre-match press-conference ahead of Argentina's round of 16 duel against Australia.
"The Argentine fans always make themselves known, that happened historically. We are eternally grateful because the weather is very nice. Hopefully tomorrow we will have the same weather as with Poland because it was like playing in Argentina.
"For years the National Team shirt has transmitted a madness throughout the world, because we had Diego (Maradona), now we have Leo (Messi). It makes us happy that there are people in Bangladesh and many other places standing up for us. Thanks to the people of Bangladesh.
"We are going to drop every last drop of sweat in this World Cup. We know how difficult it is, that in the end it's football and there are very well-prepared teams," he said on Friday.