'Jealous' Qatar have 'point to prove'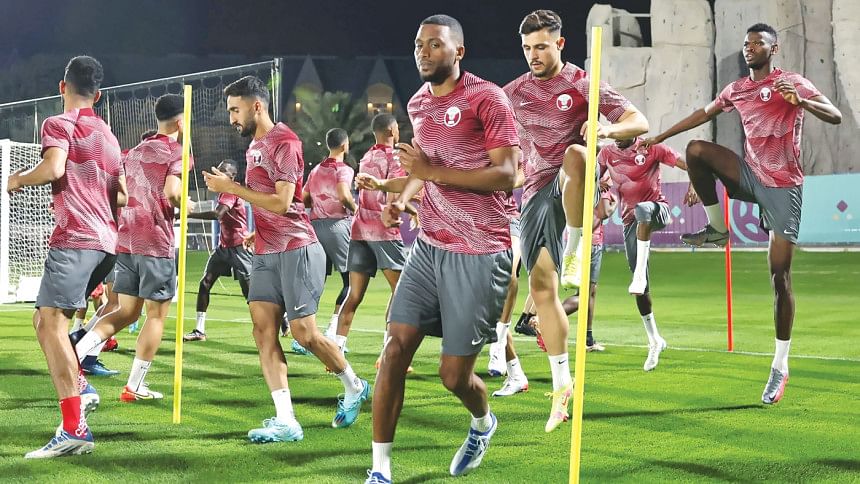 Qatar want to prove they can compete at the highest level and emulate the Arab teams' performance this World Cup when they face Senegal in their second Group A World Cup fixture at the Al Thumama Stadium in Al Khor on Friday.
The Asian champions are hoping to avoid becoming only the second hosts to be eliminated in the first round at the finals after South Africa in 2010.
Qatar lost 2-0 to Ecuador in the opening game of the tournament after a disappointing performance, causing many fans to leave the stadium 20 minutes before the end.
Meanwhile, the results of the Arab teams at the World Cup aroused the jealousy of Qatar's players, said midfielder Ismail Mohamed.
"Certainly, the results of the Arab teams made us jealous and (want to) give our best, regardless of what happens off the field," Mohamed said.