Is football too political?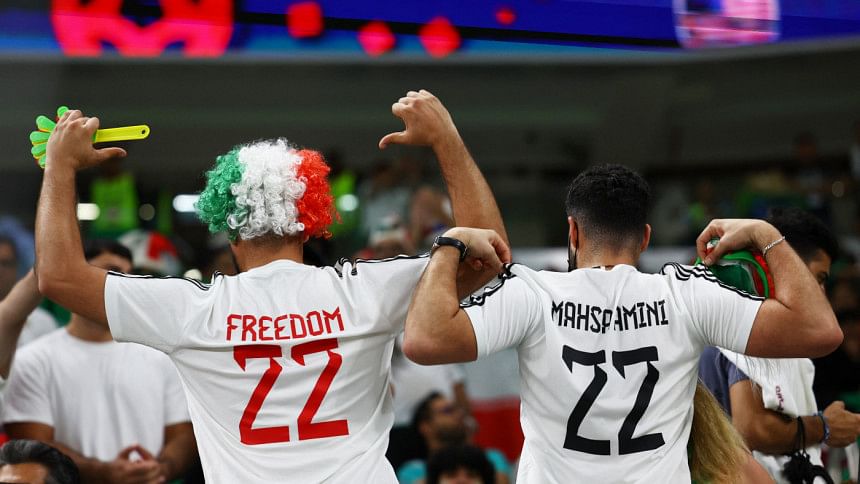 The Qatar World Cup 2022 has been consumed by several political controversies. The list includes alleged human rights violation of immigrant workers who built the tournament venues, accusation of corruption in the bidding process, dispute over LGBTQ+ diversity, alcohol consumption, and so on. These off-the-field debates brought a number of questions on the table. Do we need to separate sports and politics? Or do we need to recognize that they are indivisible?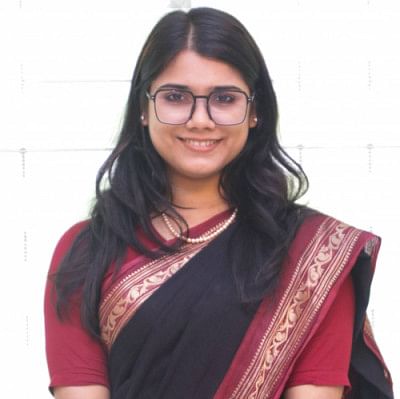 According to FIFA president Gianni Infantino and secretary general Fatma Samoura, we should separate sports from politics and put more focus on the game itself. They sent a letter to the 32 participating countries advising that their teams should "not allow football to be dragged into every ideological or political battle that exists." However, questions still remain that can football be divorced from socio-political realities? Does football exist in a vacuum? The competing notions of 'pure entertainment' vs 'political sports' triggered debates in international media and among sports fans.
Being a Bangladeshi political communication researcher, I am more interested in relating international discourses with local context. When I come across this debate, the question comes to mind is how do Bangladeshi football enthusiasts situate themselves in their own socio-political context?
Bangladesh is now gripped by the World Cup hype. On the other hand, the country is also experiencing unprecedented political and economic anxieties: such as tensions between two major political parties, killing of a BNP activist during clash with police at Naya Paltan, high inflation in economy, price hike, and loan scam in Islami Bank. In this critical juncture, what is more important to us, the world cup, politics and economy or both? Where are we paying most of our attention?
Audience response in Daily Star's Facebook page can be mentioned as a clue for answering the question. Till my writing the price, a post on Neymar's reaction after his team lost got 7000 reactions, 193 comments and 750 shares. While a post on BNP's Dhaka rally received 1800 reactions, 34 comments, and 53 shares. Both posts were made on December 10. The situation evidently corresponds to the 2013's UNICEF findings which suggested at least 74 per cent of city children and 65 per cent of rural children hate politics in Bangladesh.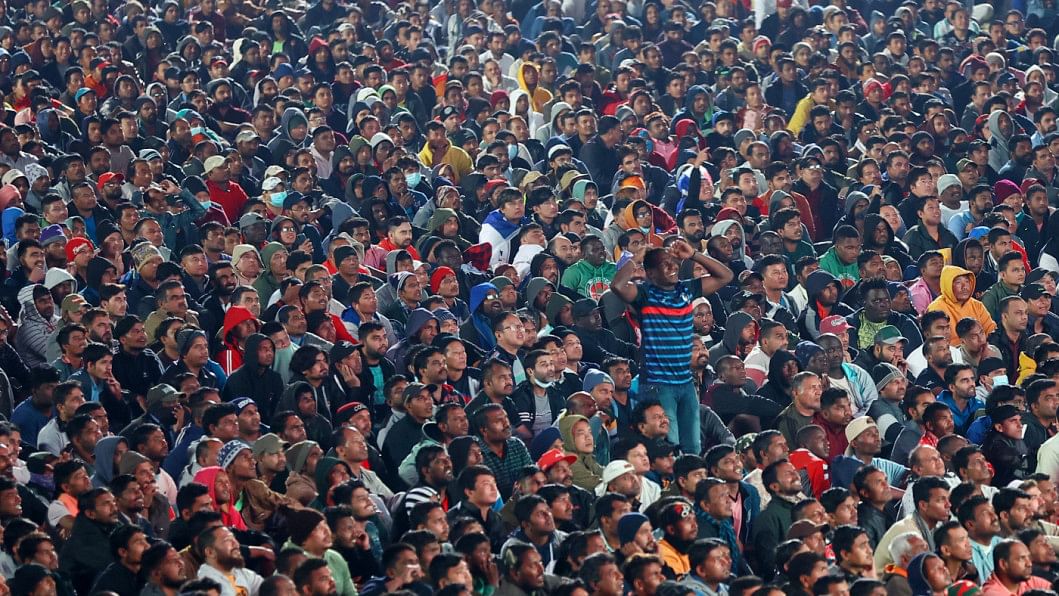 Political disengagement and disinterest, especially among the youths, are alarming for a society. For a well-functioning democratic system, political awareness along with critical voices are a must. There is nothing wrong with enjoying football. However, if a great part of society feels that 'I hate politics' is fine and becomes engrossed by the craze of sports, that is a matter of concern.
In the 21st century, there is nothing called 'game for the game's sake'. Now, the ideas and practices of sports, business, and politics have remarkably intertwined. As such, Jean Baudrillard (1929-2007), French postmodern sociologist, explained "politics is no longer restricted to the political sphere, but infects every sphere - economics, science, art, sports… Sports itself is no longer located in sport as such, but instead in business, in sex, in politics, …" (1993: p. 8). Hence, politics, having sports-mask, and/or sports, with political purposes influence the worldview and political participation of individuals.
Why is it important to understand the reality manufactured by the interplay between sports and politics? The Frankfurt School, a group of twentieth-century Neo-Marxist thinkers, argued cultural artifacts including sports never foster critical consciousness. It helps to produce an obedient society who can never resist injustice. Adorno and Horkheimer (1972) remarked mass culture (sports are too cultural items) is a tool of ideological domination and a form of false consciousness. It is used by social and political elites to solidify their power.
Is world cup obsession a form of false consciousness of us? Bar-On's (1997) analysis in the context of Latin American provided us with some answers. He found football obsession has been used as a political vehicle of public mobilization, and retardation tool of public discontents and workers' movements in Brazil, Argentina, and Uruguay. He further explained, football narratives facilitate the political elites to shift public attention from burning socio-political issues like inequality, corruption, crime, and drugs.
Linking the Latin understanding with Bangladesh, are we open to ask ourselves what might be the opportunity cost of our sports obsession? More importantly, do we really have the critical sense to detect all the underlying power games? According to American sociologist C. W. Mills, the answer is 'no'. For him, "the modern individual loses the independence, and more importantly, loses the desire to be independent: in fact, does not have hold of the idea of being an independent individual…" (Mills, 1956). 
I differ with Mills. Sports can be a form of politics and protest as well. Several instances such as Iran football team's refusal to sing the national anthem and waving Palestine's flag by Morocco team in the Qatar world cup have already shown the interrelation between football and politics. At this moment, how Bangladeshi audiences are settling their interest and attention towards both the world cup pleasure and country's political concerns, that is the question.  
The writer ([email protected]) is pursuing a Ph.D. degree in the Department of Communication at University of Illinois at Chicago (UIC), USA. She is particularly interested in politics, social media, and political communication.