Aminul lambasts post-debacle technical talk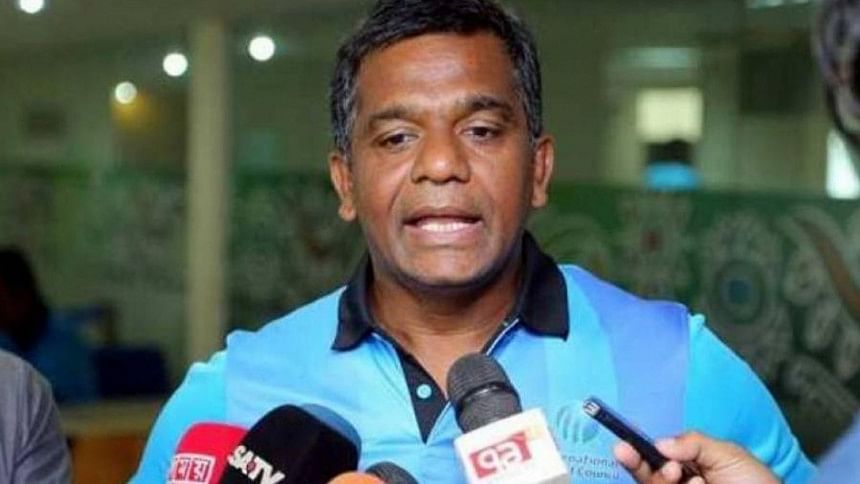 Bangladesh Test captain Shakib Al Hasan and head coach Russell Domingo came up with different findings following the Bangladesh top-order batters' failure in Antigua Test, which the Tigers lost by seven wickets.
However, this happens to be a familiar scenario as the Bangladesh team management and players have previously unearthed different root causes following one debacle after another in Test cricket; sometimes it is a lack of 'process' and sometimes it is the 'mindset' and so on.
This time Domingo deduced that 'big players like Mominul [Haque], [Najmul Hossain] Shanto are low on confidence' while Shakib identified 'there are technical problems' and said, "I don't think we have many technically sound players."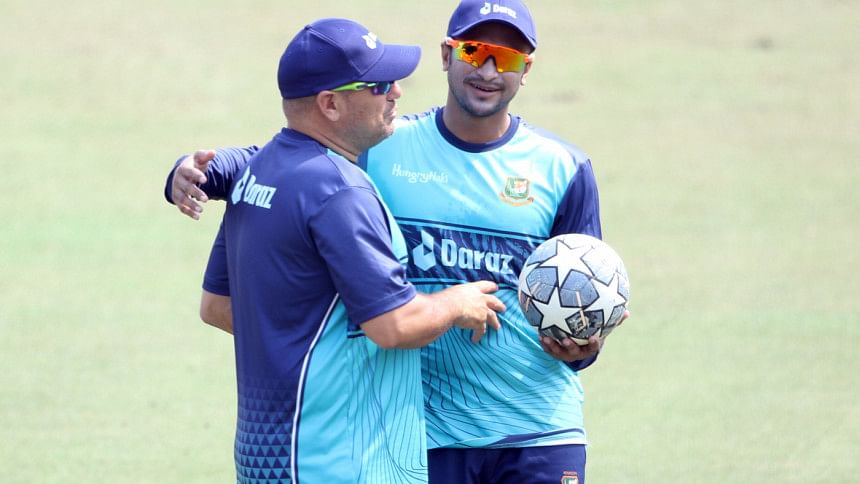 Former Bangladesh captain and an ICC Master Educator Aminul Islam Bulbul, however, raised questions regarding the logic behind such 'sweeping remarks' and blasted the 'franchise-esque' cricket-management mentality. He further said the Bangladesh team management hardly followed the 'neurological batting' development.
"I do not agree with those people who are talking about techniques. There are physical techniques and mental techniques but the most important thing is application. I cannot make a conventional comment as the technique of Bangladesh batsmen is not good. It's as if you have to say something and that's why you say it.
"[Mahmudul Hasan] Joy made a hundred in South Africa, [Najmul Hossain] Shanto had a century against Sri Lanka, Mominul [Haque] once had an 80-run average. If they had no technique, how could they score those runs? So, here the application is important and you have to understand what application means," Aminul continued to explain.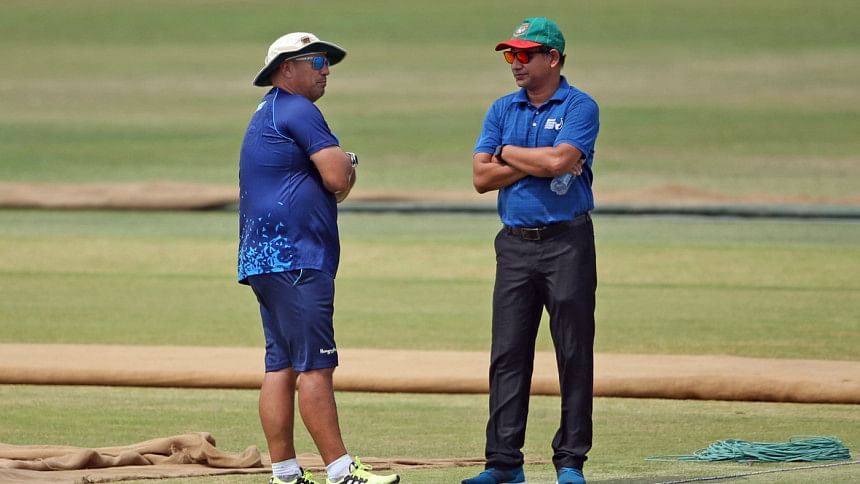 "Application means how you prepare a player. How we prepare a player when he goes to play a series according to that country's condition and bowling strength. I think there is a huge gap. And it's been a basic problem in our cricket for a long time."
He has also questioned whether Bangladesh team management made any assessment regarding opponents' strength and weakness as well as the conditions.
"You have to prepare your team by analysing the opponents' strengths and weaknesses. We don't follow it. The coaches of the national team don't produce any player, rather their role is to manage their available weapons.
"How much mental and skill work did we do before going to the West Indies? Have we analysed Kemar Roach? Kyle Mayers is not a quickie but he is very intelligent. Did we discuss his seam position before the tour? It's called neurological batting development. This type of work we don't follow.
"Rather we easily said our technique is not good. We are not consistent because we don't take any proper preparation before any series or tournament" he said.
Furthermore, Aminul added that one can win a match through two different reasons.
"You can win a match through dominance and you can win a match because of opponents' poor showing. I don't want to say much. After so many years we have won a match in New Zealand and it cannot be a big success if you don't have the consistency.
"We have so far played 133 Tests but unfortunately you cannot find any link in those matches. We played all those matches sporadically, without any planning. And all those people who are playing behind the scenes, we should ask them the question: Where is planning? If you have any plan you don't give one person to do everything.
"We always take a chance. A batter [referring to Najmul Hossain Shanto] who plays at number three, definitely he is a talented batter. But why is he not consistent? Sometimes you made him captain, sometimes you gave him a chance to play ODI and T20I, which means you were taking a chance. You cannot be a good team by taking chances, rather you have to have a plan and link up with one match to another. Sometimes we achieve something if the question appears common," he blasted.
Aminul also came down heavily on the random changing of the coaching staff.
"As like franchise cricket we suddenly hire foreign coaches like Allan Donald, Jamie Siddons or Ottis Gibson and don't hesitate to throw them away suddenly but those who did it had kept their position intact."
Aminul even criticised veteran coach Nazmul Abedin Fahim for his remark as the problem is deep rooted.
"I saw in Prothom Alo where [Nazmul Abedin] Fahim bhai said the problem is deep rooted. Fahim bhai has been working for 20 to 30 years there, why has he not worked in the roots? He had been a manager at game development and if the problem is deep rooted why he is saying this now. It's not a technical explanation but instead whether you address the main issue or not is most important," he concluded.
From Aminul Islam's views, one thing is certain that we may find joy with sporadic success but cannot be a solid team until or unless we chalk up a solid plan.