Shakib awaits difficult day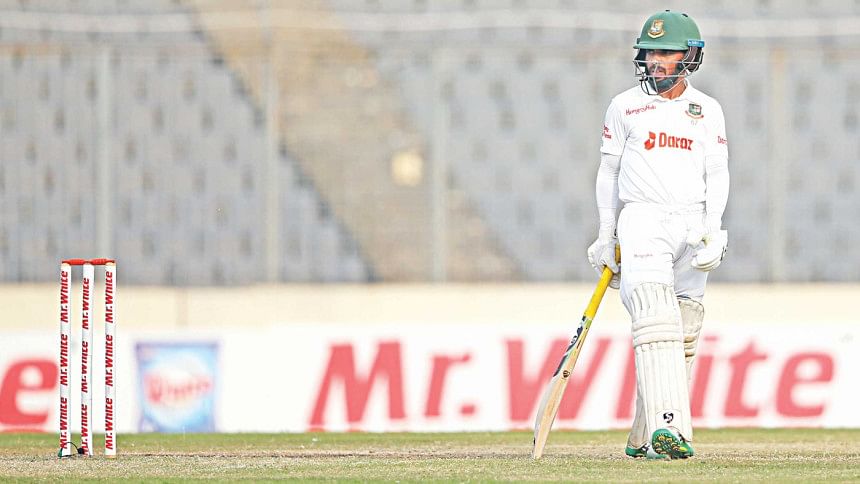 "Not only me, all six batters need to perform because, given the situation, they will definitely attack and we need to survive the first hour and not lose wickets before lunch. Then we certainly have a chance. The game is not over until it's over," Bangladesh's ace all-rounder Shakib Al Hasan said during a press conference yesterday.
As the in-form duo of Liton Das and Mushfiqur Rahim were returning to the dugout yesterday after scraping through to close of play with Bangladesh having lost four top-order batters, Shakib came out to bat to some throwdowns at the touchline. Perhaps he was getting a feel of the situation, with the Tigers facing a really difficult task of saving the game, still trailing by 107 runs ahead of the fifth's day's play.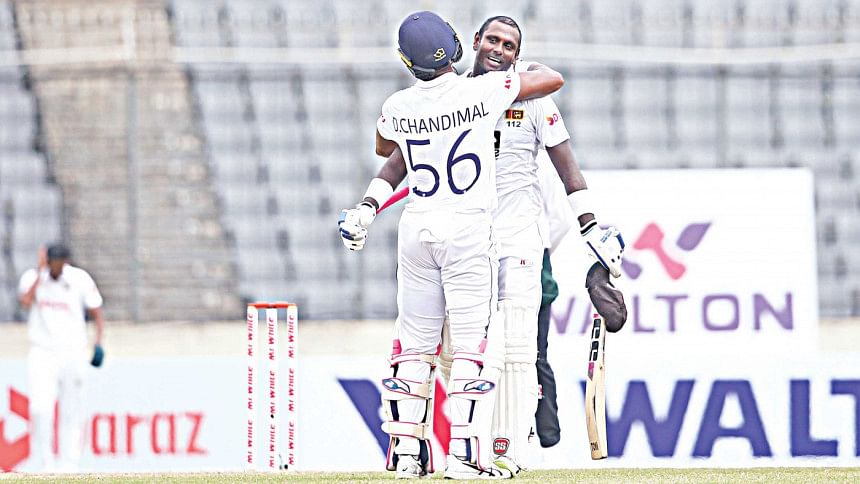 Shakib listed all remaining batters, but the task of saving the game will fall squarely on the shoulders of the two batters in the middle, followed by him and Mosaddek Hossain. If Bangladesh are to have a chance, not losing wickets in the first session will be crucial. Shakib was gathering hope and courage and said that being able to cope with pressure was what made Test cricket special to him.
"In these situations, it's important to stay very calm. Nervousness will be there, fear too. It's important to handle this kind of pressure. That's the fun of Test cricket.
"As far as the team is concerned, batting for three hours instead of scoring a century will be more helpful for the team," he said.
Following the first-innings debacle that saw them slump to 24 for five before Liton and Mushfiqur's rescue act, Bangladesh once again saw their top-order terrorised. Test batting has indeed been difficult over the years and after South Africa, the trend of losing wickets in a flurry continued.
Shakib was harbouring hope that Liton and Mushfiqur could do something similar to the first innings.
"When two batsmen get set in this wicket, removing them is quite difficult. If you see their front-line pacers, they can have spells of maximum five to six overs. Before lunch, they can bowl a maximum of 10 to 20 overs. If we can survive that threat, life will be easy for us because the bowlers will be tired, the ball will be old and the batsmen will be set," he said.
The southpaw added that Bangladesh were still lacking the application and mentality to see out the tough situations that arise in Tests.
"It's difficult for top-order batters in this situation. We haven't been able to handle that pressure and Bangladesh has been facing this problem for a while. We have failed in second innings in the recent past. There was room for improvement and we failed today as well.
"I don't know…maybe mentally these situations are tough," he said.
"I feel those who are batting will bat till lunch and before lunch. If more than one wicket falls, it will be difficult so the lunch time is important," he added regarding the situation.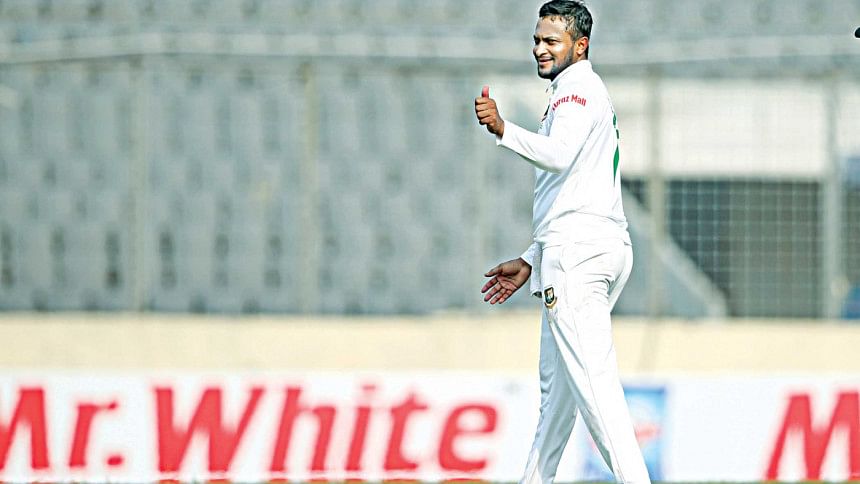 Bangladesh's bowling, with four specialist front-line bowlers and Mosaddek, was below par and that saw the match go into Sri Lanka's hand.
Shakib bagged a fifer while Ebadot showed up with four wickets late on but both Angelo Matthews and Dinesh Chandimal's tons made Bangladesh toil on the field.  The mental resilience to then bat against Lankans' pace attack became a very difficult task.
"When they didn't lose wickets at lunch, it became apparent that things were becoming difficult and that they would overcome our lead. Our application is not good [with bat] and compared to their pacers, our pacers didn't bowl enough in good areas."
Shakib also pondered why Bangladesh lose focus when nearing the end of a Test series. "We sometimes worry about failure. But if we thought the opposite, it might be better," he concluded as Bangladesh hope all the remaining batters turn up.
Scores in brief (Day 4)
BANGLADESH: First Innings -- 365 all out and Second Innings -- 34 for 4 in 13 overs (Joy 15, Mushfiqur 14 not out, Liton 1 not out; Asitha 2-12, Rajitha 1-12)
 
SRI LANKA: First Innings -- 506 all out in 165.1 overs (Mathews 145 not out, Chandimal 124, Karunaratne 80; Shakib Al Hasan 5-96, Ebadot Hossain 4-148)