Little crowd to cheer Mushy's 5k feat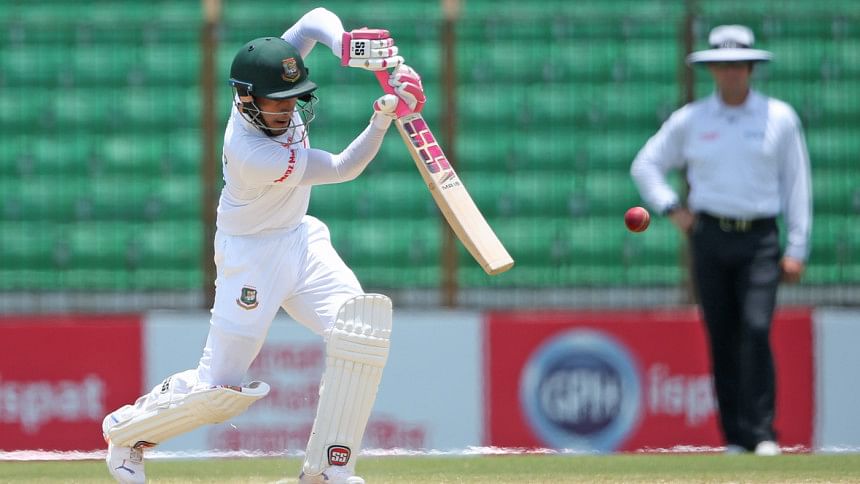 Mushfiqur Rahim was the picture of focus during the fourth's day's play along with Liton Das as the duo kept motoring along after rain had delayed start of play today. 
With the record of becoming the first batter from Bangladesh to score 5000 runs in Test cricket beckoning him, there was just one rash shot from the experienced cricketer in the morning session. Beginning the day on 53 not out, Mushfiqur got to the mark when he gloved an Asitha Fernando delivery in the 123rd over towards fine-leg, trying to leave the short delivery alone and then ran two. 
There were Bangladesh players applauding from close to the side lines, the likes of Alan Donald and Tamim Iqbal, who himself is just 19 runs off the mark, cheering Mushfiqur following the remarkable feat.
Liton Das gave him a hug which was followed by a fist bump between the two but in the stands there was little presence to cheer for Mushfiqur during his momentous occasion.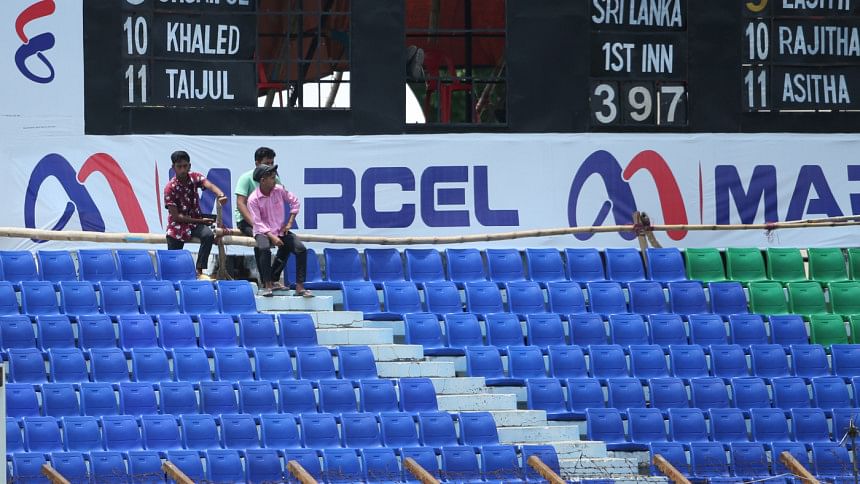 The morning rain had brought in some relief but the heat in Chattogram during this first Test, dictated crowd presence. The humidity had been up in the 80 per cent range during the first few days and although it was 76 per cent today, the temperature did not come down, standing at 32 degrees Celsius.
Only a section of the Western Gallery, where shade was given had the majority of spectators while the other parts of the stands looked almost barren. 
Talking to a BCB official from Chattogram, he suggested that heat was one of the factors. 
"It's pretty hot, we provided a shade so that those who can manage to come, gets to sit. After a long time, schools have started and the students of SSC or HSC are busy with their upcoming exams. We allow students every time when they bring their IDs and we have talked to the schools but the heat is a factor. 
"Tests have a different aura and you watch the match for the whole day, taking time just as the batters. Maybe when the sun comes down a bit, more people will come since Bangladesh are batting," he said.
With hometown hero Tamim Iqbal, who went out retired hurt on 133 yesterday, also looking to reach the 5k mark, more crowd is expected to cheer him on if he does come out to bat today. Bangladesh are 385 for 3 at the end of the first session at 12:30 pm with Mushfiqur on 85 and Liton on 88, both unbeaten.